The Grand Old Dame of York
Berwick Kaler
York Theatre Royal
York Theatre Royal
–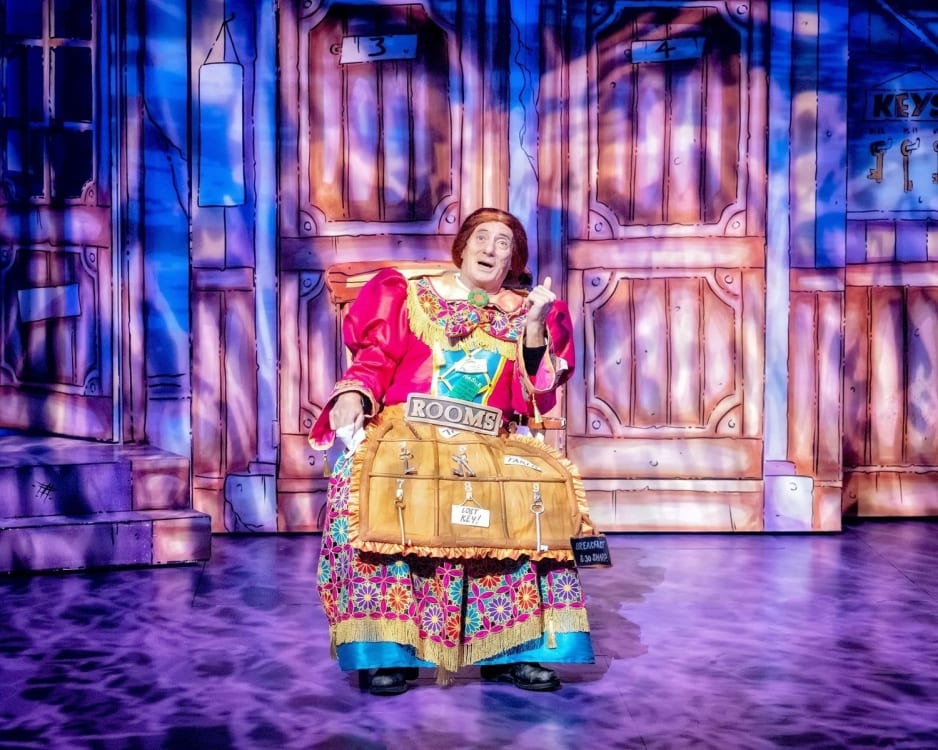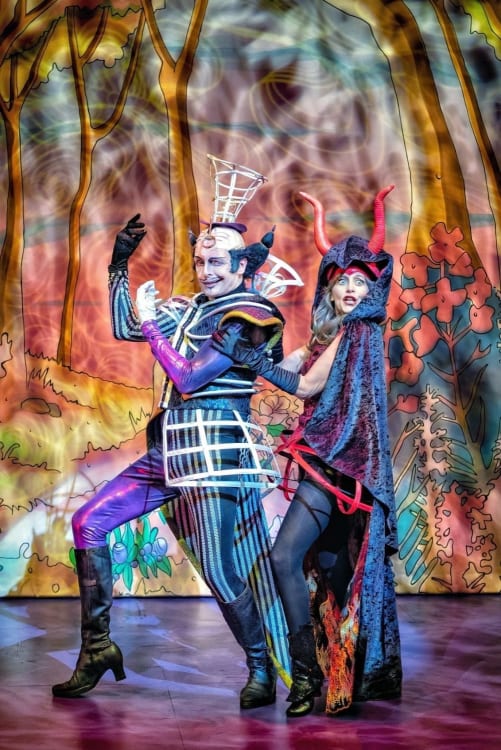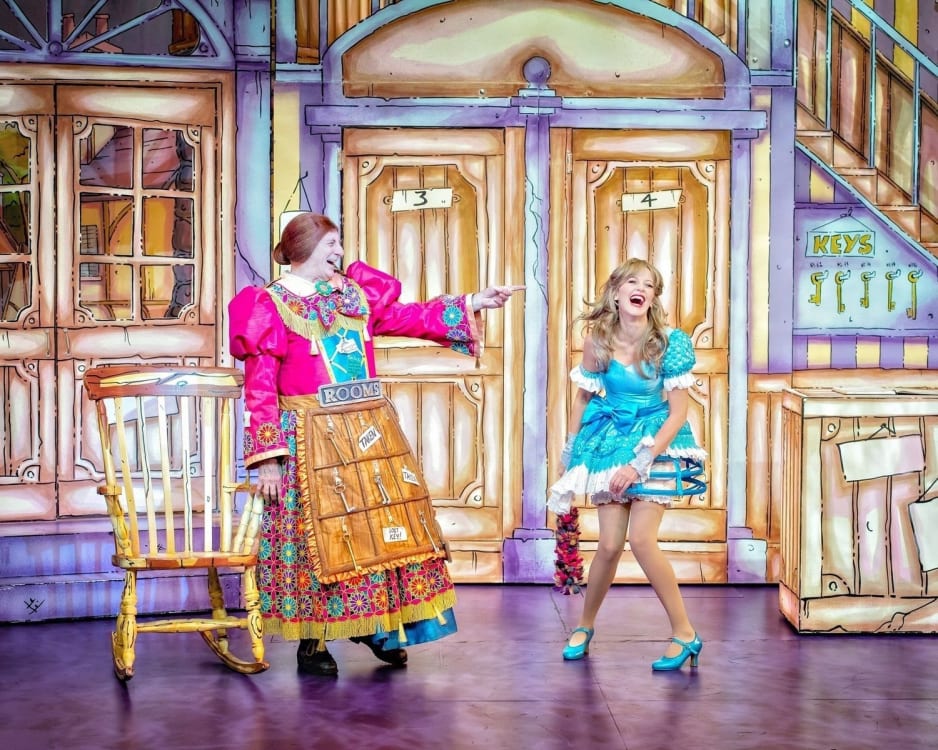 It was always going to be an odd, emotional experience watching this year's York Theatre Royal pantomime—though not as strange as writing and performing in it, no doubt. Berwick Kaler, grand Dame, lynchpin and lord of misrule of the show for the past forty years, has announced his imminent retirement at the grand old age of 72.
A law unto himself, Kaler has crafted an incredible amount of pantomime lore and in-jokery over the years. One of his final thoughts this evening as he wishes us farewell is that "no one else in the world understands what we laugh at—and don't try to explain!" Suffice it to say, then, that the key aspect of this year's panto is its function as an era-ending tour of all the familiar routines: the solo song for the Dame in her favourite chair, the filmed interlude featuring Queen Victoria and her dog, an extended custard pie and slop bucket routine, protestations that it's "rubbish" and that the script still isn't ready, and all the familiar catchphrases.
On that front, the show opens by cannily holding back the Dame's first appearance, instead presenting well-loved regulars Suzy Cooper and Martin Barrass as potential successors, dolled up to the nines and gleefully mangling Kaler's famous entrance line "Me babbies, me bairns!"
It's difficult not to watch the show, in this way, with an eye for clues as to its future, and Kaler's script teases several possibilities while not providing any solid conclusions. On that note, the ongoing Brexit negotiations provide an obvious analogy here. Some comic material is spun from this, though it's not made an integral part of the production—wise, given that you wouldn't bet against this production's run outlasting our current Prime Minister's tenure.
The first half in general packs in the most gags per minute, and as ever with Kaler's writing, comic structures and panto expectations are unpicked—no, exploded—before they even get started. A fantastic, heavily farce-indebted sequence revolves around Kaler playing as both the Dame and her long-lost husband, darting in and out of the various bedroom doors of Dame Molly's B&B. Of course, the sequence quickly degenerates as Kaler loses track of which door he's supposed to go through next.
Long-standing villain David Leonard also does more before the interval than after it. As evil dentist Les(lie) Miserables, he's on fine high-kicking, cackling form. There's some nonsense about him wanting to turn everybody in the land glum with his magic spray, but given that no one on stage can seem to agree which panto it is they're actually doing this year anyway, this doesn't have lasting repercussions.
The ever-brilliant Suzy Cooper does fine service in song and dance numbers, and as one of the few leads who seem to know which bit of the show should come next. She even gets the chance to do double duty, appearing both as the Dame's daughter Alexa and as an inexplicable witch for a couple of numbers, so we get the riotous spectacle of Cooper and Leonard competing to out-gurn each other.
Martin Barrass skips around as usual, gamely keeping up with his long-standing companion / tormentor / boss Berwick. Fellow regular A J Powell is also gleefully good, singing about his ambitions to rise through the ranks, and dancing superbly along with the rest of the energetic ensemble.
It must also be odd for co-director Damian Cruden, whose work on the last two decades' worth of pantos is in danger of being overshadowed by Berwick Kaler's outstanding contribution to Goonish tomfoolery. The direction and design (costume and set both by Mark Walters) tease bizarre comedy from the most innocuous set-ups, and the stage, as ever, looks cartoony and magical throughout.
The second half feels more scattered, less surefooted, excepting a lovely airborne chase sequence. A diversion to the forest for Fairy Cake Bake Off feels oddly out of place, and a few of the comic beats weren't quite worked out as yet.
But that's hardly the point. In lieu of any clear "stakes" or "plot", this is a grab-bag magical mystery tour of locations, characters and routines—which seems completely fitting given the occasion. Tellingly, and oddly touchingly, the cast are frequently referred to by their real names, as though their panto personas are melting away.
Even the stage crew get a rare appearance and bow-out: the Dame's early solo number "Ever the Best of Friends" takes place as men and women in black emerge to dismantle the set around her. As she goes on singing about "always having a home", she looks back to see the packed-flat walls of said home being clumsily carted away. In Berwick's pantoland, things can only get meta.
So in all, this is more a fond farewell than a no-holds-barred send-off. Press night was only the second performance, and there will be trimming, tweaking, and doubtless no small quantity of tears before the final bow-out in early February. What comes next for York's première panto seems down to the spinning Waggon Wheel of fate.
Reviewer: Mark Smith