The Grand Tour
Book by Michael Stewart and Mark Bramble, music and lyrics by Jerry Herman
Finborough Theatre
–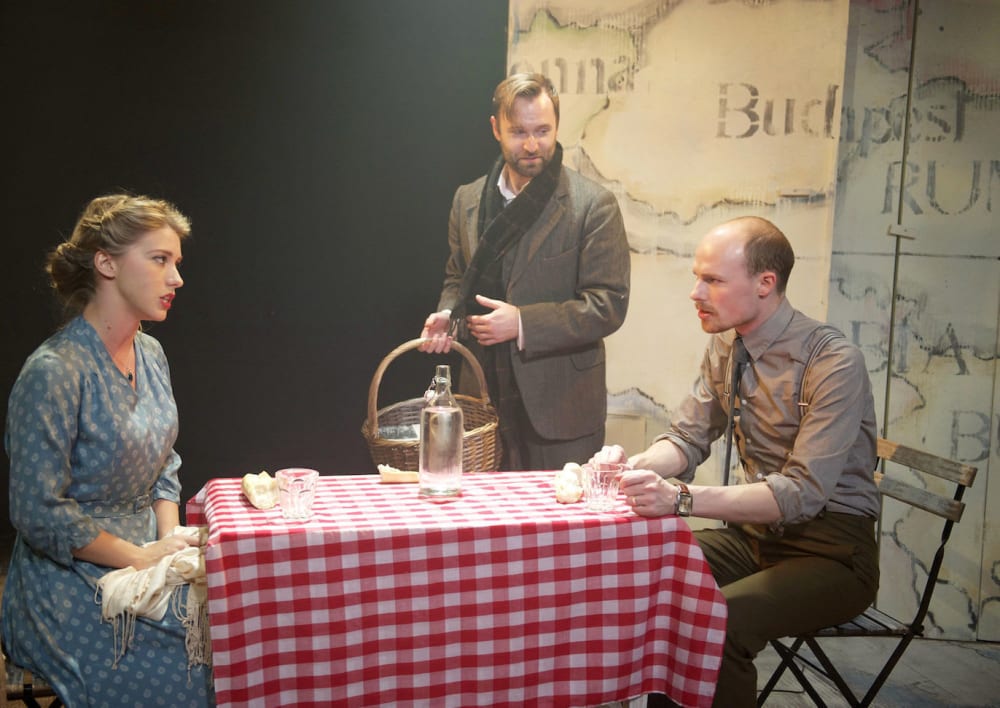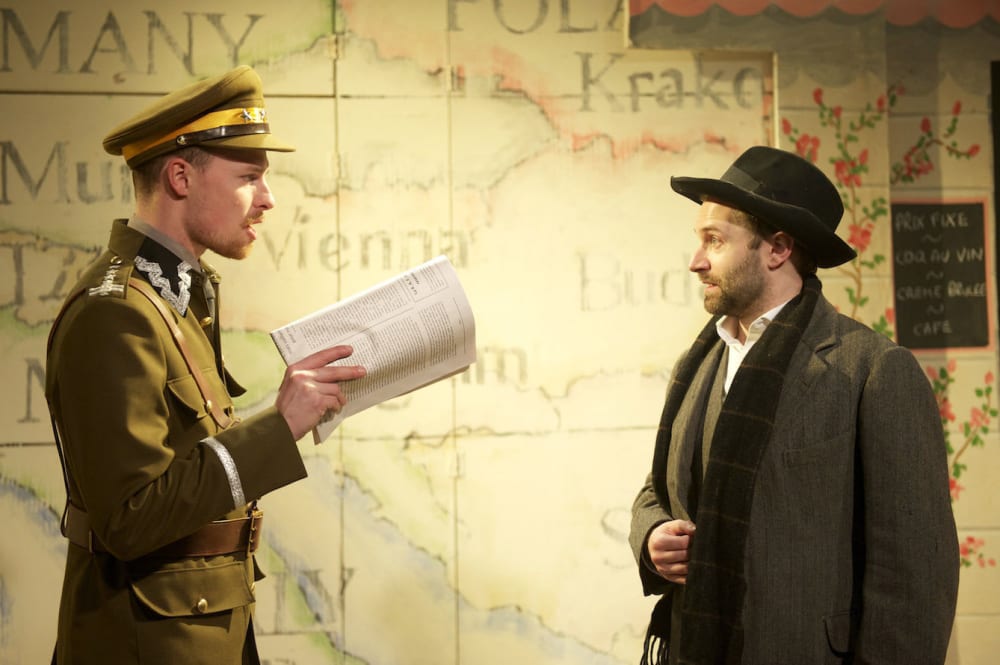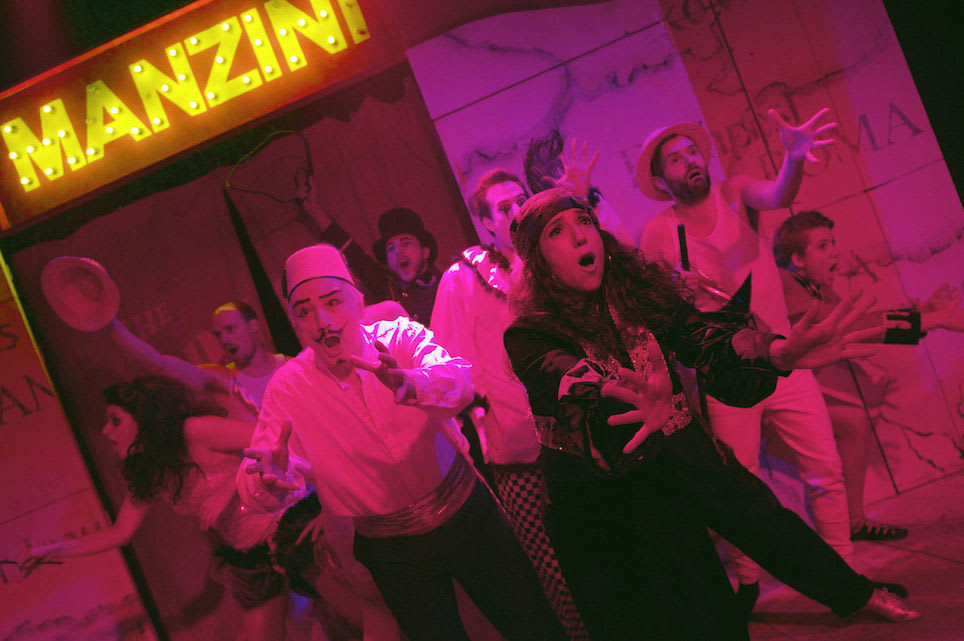 Based on Jacobowsky and the Colonel, S N Behrman's version of a play written in 1944 by Prague-born Franz Werfel, who fled both Austria and France to escape the Nazis, this is the tale of a Polish Jew who (as he tells us in the opening number) having already fled persecution in Poland, Germany and Austria now needs to flee Paris as France surrenders to the invader.
Things may look grim, but Samson L Jacobowsky is an optimist with Panglossian attitudes. He's a survivor: "I'll be here tomorrow," he trills, "simply going on/ From beneath the rubble/ Life is worth the trouble."
He is also amazingly resourceful and very lucky. He has found someone with a car for sale, though there is a snag: he can't drive. Eavesdropping on a conversation, he discovers another Pole, a Colonel Stjerbinsky, who needs to get away to England with important information and with whom he invites to share the escape vehicle. The Colonel, an anti-Semitic aristocrat, at first refuses but finally sees no alternative, though insisting on a detour to pick up his girlfriend Marianne.
Together, their "Grand Tour" to reach the coast and a ship to England sees them surviving encounters with the Germans, represented throughout by Blair Robertson's SS Captain who sinisterly turns up everywhere, that include the Colonel and Jacobowsky performing a high-wire sharp-shooting act for the Circus Manzoni to deceive him and a narrow escape at a Jewish wedding where Jacobowsky is standing in for the rabbi.
Alastair Brookshaw is enormously likeable as the somewhat self-effacing Jacobowsky, giving a light touch to his wit. As he falls for Marianne himself you can't help hoping he will win her, especially when the Colonel is such a stubbornly stuck-up, racist snob.
Nic Kyle's handsomeness softens his Colonel's arrogance, suggests a true heart beneath it as he sings of his love for Marianne and, as Jacobowsky's openness undermines his hidebound rearing, he gets a chance to become more human. The emphasis is on the two men, but there is a delightfully fresh performance from Zoë Doano as Marianne that makes one wish for more.
Arrests and executions punctuate their journey, but the dramatic tension is paired with lively, rather cheerful tunes. This satire on anti-Semitism and class distinction makes the men best friends before they part, and this is more comic opera rather than angst-ridden drama.
There has been an operatic treatment of the story and a film with Danny Kaye as Jacobowsky. This musical, which ran briefly on Broadway in 1979, is based on S N Behrman's Broadway and West End version of the play. All of them seem to have made their own changes to plot and names of characters and director Thom Sutherland seems to have made his own changes to create this compact version.
He is aided by a neat design by Phil Lindley that presents a map of Europe that opens up like an advent calendar to create new entrances and settings with an almost pantomimic innocence. In this intimate setting, Sutherland concentrates on the moment, so that the thinness of the plotting is lost in the liveliness of performance and the directness of the performers.
In a company that is busy doubling all the other roles, Michael Cotton is a cheeky clown in contrast to his cool undercover agent, Laurel Dougall's spunky Mme Manzoni, Samuel J Weir a Jewish bridegroom with Natasha Karp his bride and Vincent Pirillo and Elizabeth Graham as her parents as well as playing hoteliers, travellers and circus folk with some sprightly choreography and creating some lovely harmonies in Herman's attractive numbers.
Musical director Joanna Chichonska is on keyboard on one side of the audience and Chris Guard on the other. Her arrangements work well and it is a delight to hear such clear diction from all the singers; you don't miss a word.
Reviewer: Howard Loxton