The Graveyard Slot

Hecate Theatre Company
theSpace @ Surgeons Hall
–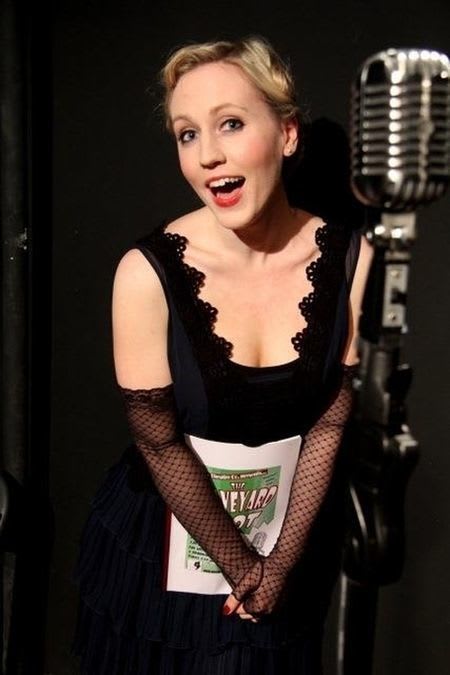 After bursting onto the Fringe scene last year, Hecate Theatre has returned to show that the age of radio play may have passed, but like the characters in this rip-roaring and gigglesome piece of fun, they're anything but dead.
Told in full 1930s live radio style, the company sing songs, perform sound effects and sing live songs between the occasional advert for Llama cigarettes.
It's a giddy and enjoyably predictable story of a visit to a rich maiden aunt's mansion home. Can they discover the secrets held there and unravel the mystery which begins to unfold before them? By the end we'll have dabbled in alchemy, ghostly seances, mysteries and a whole spin of Famous Five style adventures.
It's certainly an evocative and good family fun performance, and, while it doesn't push the barriers of theatre, it's a more than welcome piece of good old fashioned down to earth 30s sense, with a wink and a nod to the crowd.
If you want some lighthearted afternoon fun this fringe then you won't be disappointed.
Reviewer: Graeme Strachan