The Greatest Play in the History of the World
Ian Kershaw
Tara Finney Productions
Trafalgar Studios
–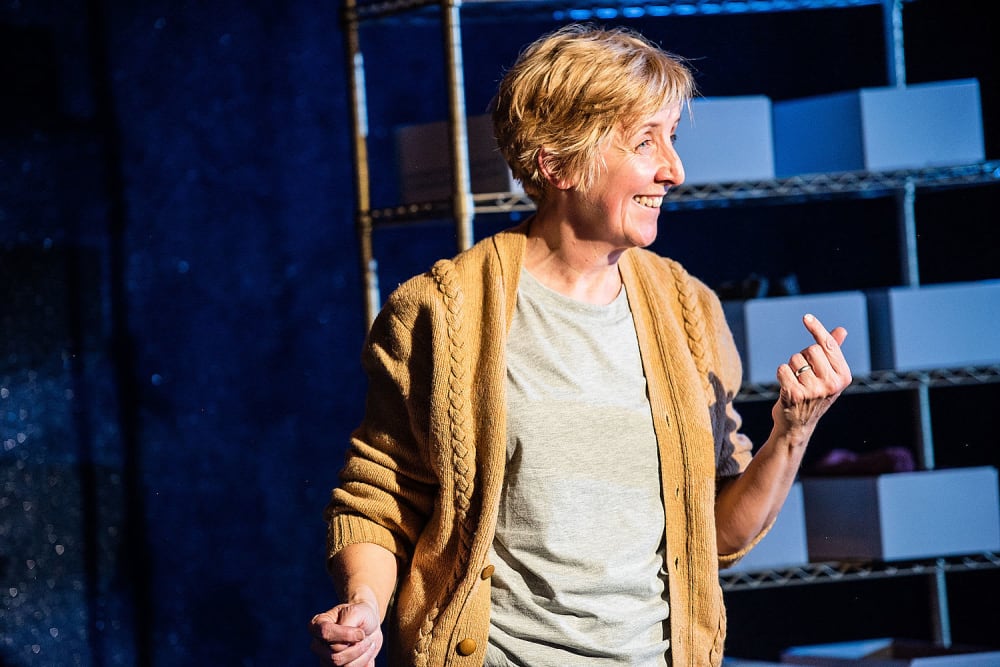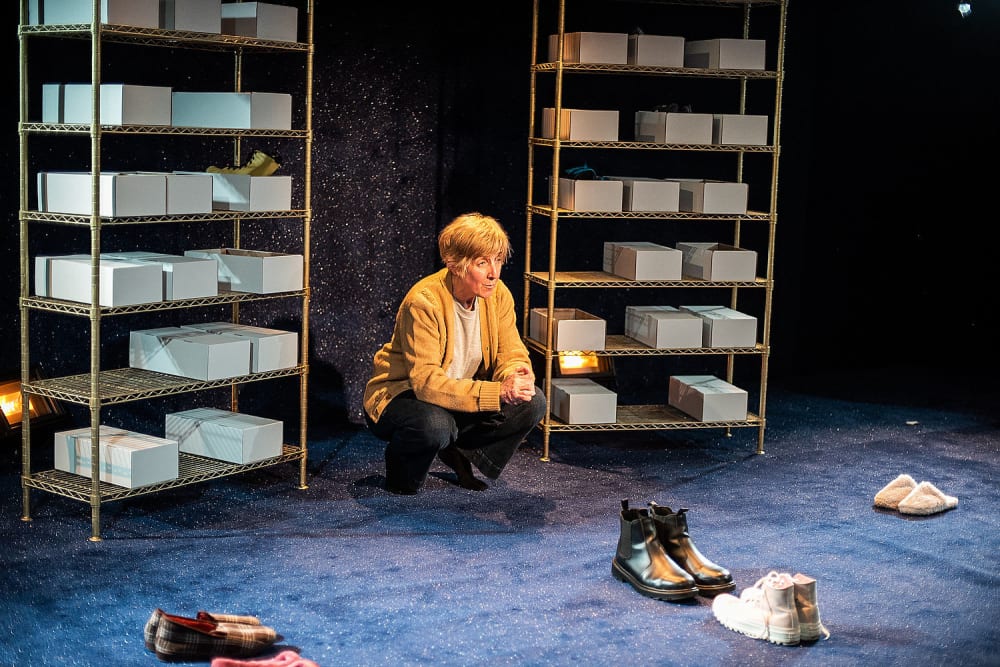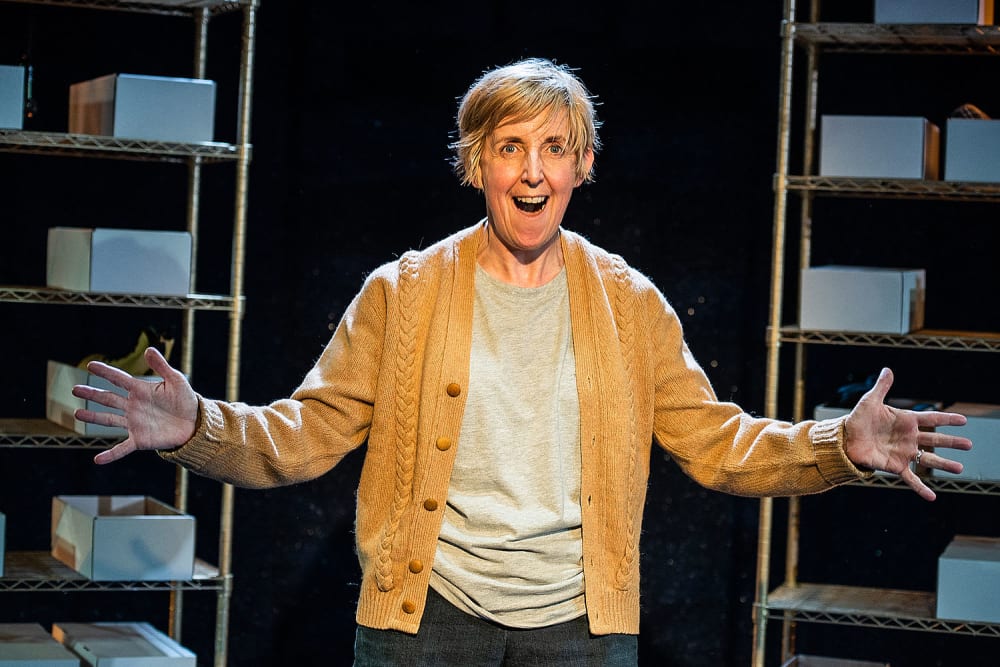 Like a cosy blanket on a cold day The Greatest Play in the History of the World envelops the audience, Julie Hesmondhalgh's warmth instantly creating a level of engagement that doesn't waver for the duration of the one-act show.
As the unnamed narrator, she weaves a tale of love, loss and living combining the fantastical with the humdrum. Ian Kershaw's script paints vivid pictures of Preston Street and its inhabitants, all neatly represented by their shoes, which Hesmondhalgh gently unpacks from boxes or borrows from audience members.
The story mainly concentrates on three houses, the residents of which experience a strange event that shapes their lives. We are invited into the story at 4:40AM but as with any good yarn there's a good deal of context that Hesmondhalgh's narrator happily shares, sometimes factual, sometimes funny but always for a reason, even if not immediately obvious.
The show isn't limited to concentrating only on these characters, however; the narrative is punctuated with information about the Voyager missions and their Golden Record. The idea of human endeavour and the importance of making the most out of life underpins the entire piece.
While the carefully calibrated light and sound effects help maintain atmosphere, this is a refreshingly uncluttered show, the strength of which is pure storytelling, few theatrics needed. It feels intimate, like Hesmondhalgh has gathered this particular audience to share the tale as a one-off. There's no need for her to multi-role and present all the characters, the vibrant imagery means they come alive simply through description. Low key, self-assured, knowing and yet totally sincere, her performance is entrancing.
An optimistic play for an increasingly bleak world, The Greatest Play in the History of the World is witty, soothing and strangely believable. A heart-warming 70 minutes of theatre.
Reviewer: Amy Yorston