The Greatest Play in the History of the World…
Ian Kershaw
Tara Finney Productions
York Theatre Royal
–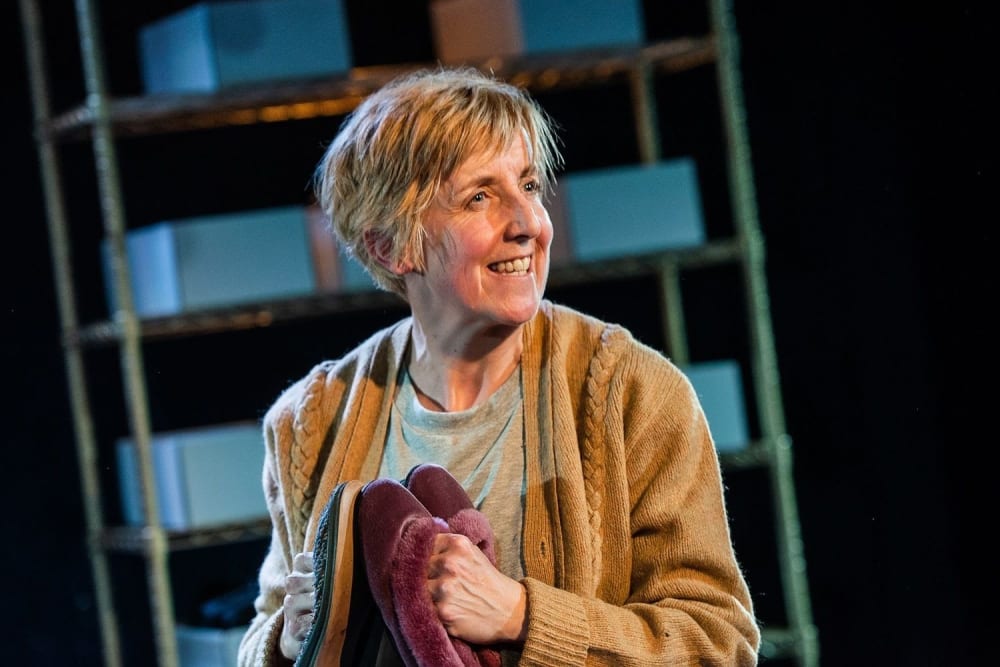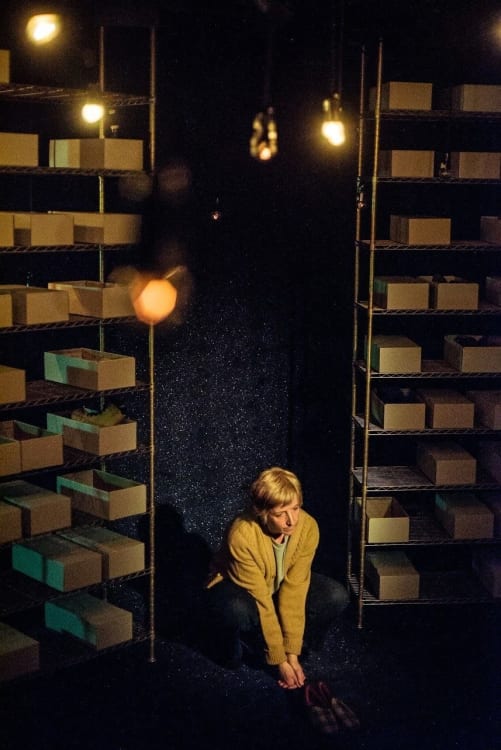 The Greatest Play in the History of the World… may have debuted at the Edinburgh Festival three years go, but its themes of loss, isolation and connection could hardly be better suited to our present circumstances.
In this charming and often engaging one-woman show, the reliably great Julie Hesmondhalgh recounts the story of two lovelorn singletons—31-year-old Tom and 26-year-old Sara—meeting face to face one fateful morning at the palindromic time of 04:40.
On the same Preston street live the Forshaws, an elderly couple who have been building something mysterious in their shed. Mrs Forshaw, a retired science teacher, used to love telling her students about the Golden Record that the Voyager probes sent into space back in 1977. This disc of sounds and images was designed to represent humanity at its best and educate any curious extra-terrestrials about life on this planet. Throughout the production, we hear about this space expedition in a series of pre-recorded voiceovers.
While I was not wholly convinced by the way in which playwright Ian Kershaw knits these earthly and celestial storylines together, I was nevertheless struck by the ambition of the piece. The language is often stirringly poetic, and the script is peppered with piercing and amusing insights into the human condition. That being said, there were occasions where the unadulterated optimism of the piece bordered on tweeness, making me long for some cynicism to cut through all the sentiment.
The production benefits hugely from Julie Hesmondhalgh's warm and charismatic performance, continuing the great stage work she has done since leaving Coronation Street back in 2013. The device of embodying characters through different pairs of slippers, taken from Naomi Kuyck-Cohen's symmetrical towers of boxes, was surprisingly effective. Furthermore, the otherworldly aspects of the show were greatly enhanced by Jack Knowles's expressive lighting and Mark Melville's evocative sound design.
Reviewer: James Ballands