The Green Bay Tree
Mordaunt Sharp
Aria Entertainment & Everygreen Theatrical Productions Ltd
Jermyn Street Theatre
–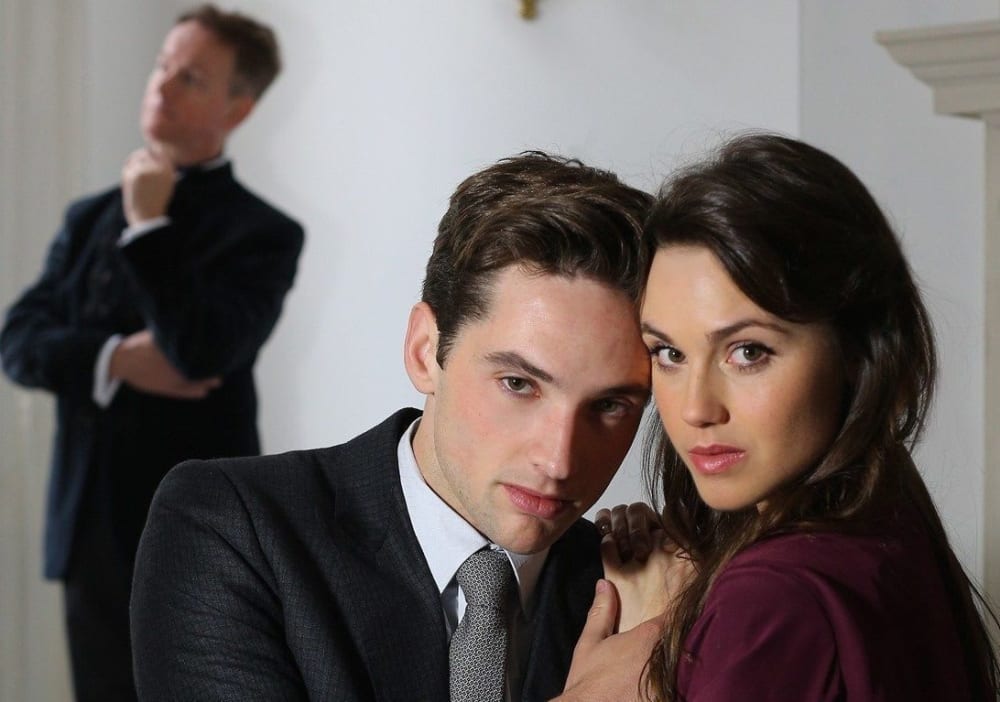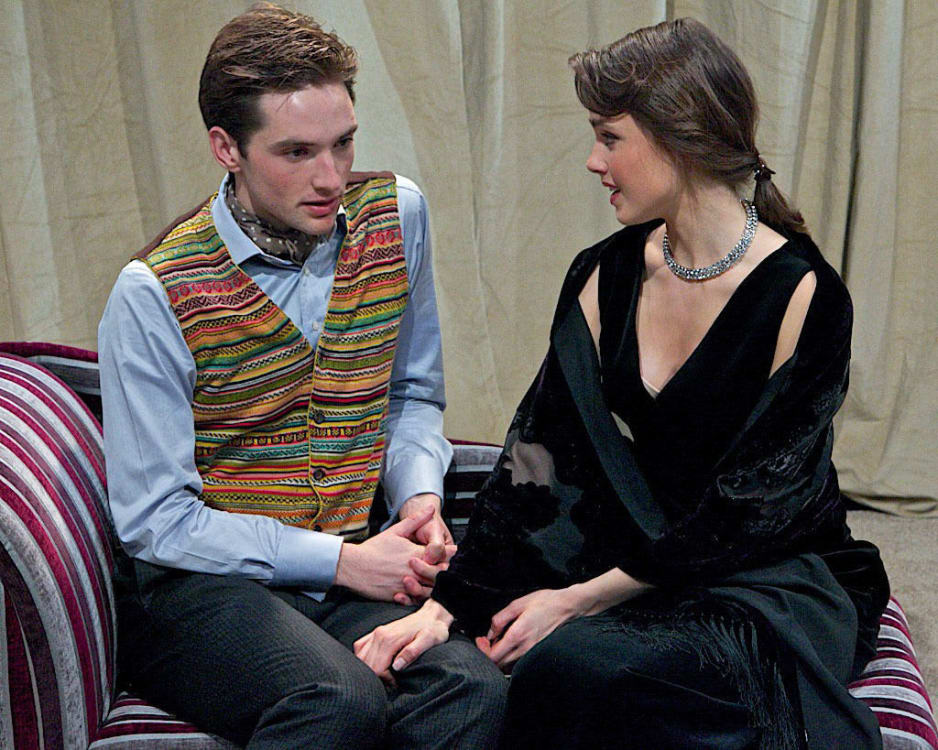 Julian Dulcimer (née David Owen) was adopted aged 11 by rich dilettante bachelor Mr Dulcimer who has raised him to be like himself, filling him with culture but no purpose.
Now, in his twenties, Julian has fallen for a female, a girl of good background but with a profession: Leonora Vale is a vet with a Notting Hill practice. He says that he wants to marry her.
That doesn't suit Mr Dulcimer. Julian is going to have to choose between them, or rather between marriage and having to earn his own living somehow or a luxurious life paid for by Dulcimer if he remains his companion.
Is this just about a choice between true love and living a real life and being a kept boy with the privileges of wealth if he goes on playing the role Dulcimer wants of him? That is presumably what the Lord Chamberlain's office, then controlling theatre censorship, thought it when it received approval for its first performance at the St Martin's Theatre in 1933.
Others read it differently. They saw it as a play in which a gay man and a straight woman battle over who shall have Julian, of a choice between a homosexual life and heterosexual conformity.
On any level, it was certainly controversial and, more than 20 years later when censorship was being bypassed by setting up theatre club membership for the staging of plays such as Tea and Sympathy and A View from a Bridge (refused performance because of its caustic male-on-male kiss), an older generation of actors was talking again of that first production, so great was its impact, given extra frisson perhaps for those on the West End grapevine by the knowledge that Hugh Williams playing Julian was the dramatist's own adopted son and Frank Vosper playing Dulcimer was himself gay.
It is a play in which homosexuality is never mentioned. The only allusion is when Leonora says, "I hope I shan't meet you one day in Piccadilly with a painted face, just because you must have linen sheets!" Did the Lord Chamberlain blue pencil that reference to Piccadilly rent boys?
Indeed the text would imply that Dulcimer, though maintaining a female free domesticity, has never revealed any sexual longings to Julian, may never have had any, though his autocratically effete posing tends to pigeonhole him as a poofter.
That doesn't mean it can't work as an analogy of a contest between gay and straight which Dulcimer technically wins, though since he is dead and only a smiling death mask it is really money that gains the victory, not love, and by then neither Leonora nor anyone in the audience is likely to want Julian as long-term lover.
Director Tim Luscombe has edited the text to tighten it and aid its staging in this intimate West End studio theatre and, with little space for the piano and harmonium Sharp describes, he employs an early remote to operate a sound system and a cassette recorder. This moves the action ahead more than 30 years, but still before the change in the law on homosexuality.
Richard Stirling plays Mr Dulcimer with gesticulatory effeminacy and an absence of passion, despite his possessiveness, that would seem a purely theatrical confection unless you have encountered one of those asexual, rich, real-life queens—and there certainly were some in the '60s.
It makes sense that it was Julian's (or rather Davy's) boyhood treble that attracted him to him in the first place. Alister Cameron makes his loyal butler Trump fit into that picture perfectly.
Christopher Leveaux has the good looks that make Julian worth battling over but, though with Leonora on his lap he shows signs of perhaps being warm-blooded, he seems to share his mentor's apparent lack of interest in sex, even making allowances for different public attitudes to virginity when the play was written.
Poppy Drayton plays Leonora with such warmth and honesty that you can't help but be on her side and Richard Heap as Mr Owen, Julian's reformed drunkard, lay preacher, birth father is so full of salt of the earth goodness that the play takes on a rather idealised political element.
With sex not so serious a problem today, this becomes more a battle about moral choices and a posh parasite living off unearned wealth against those who do things to help others and work hard for their daily bread. The super rich still win of course.
This is no longer a play to get excited about. It won't spark off a scandal but it is a well thought-out production with interesting performances and it is good to have the opportunity to judge for ourselves what once seemed so controversial.
Reviewer: Howard Loxton