The Greenville Ghost

Queen Jane Productions
C Nova
–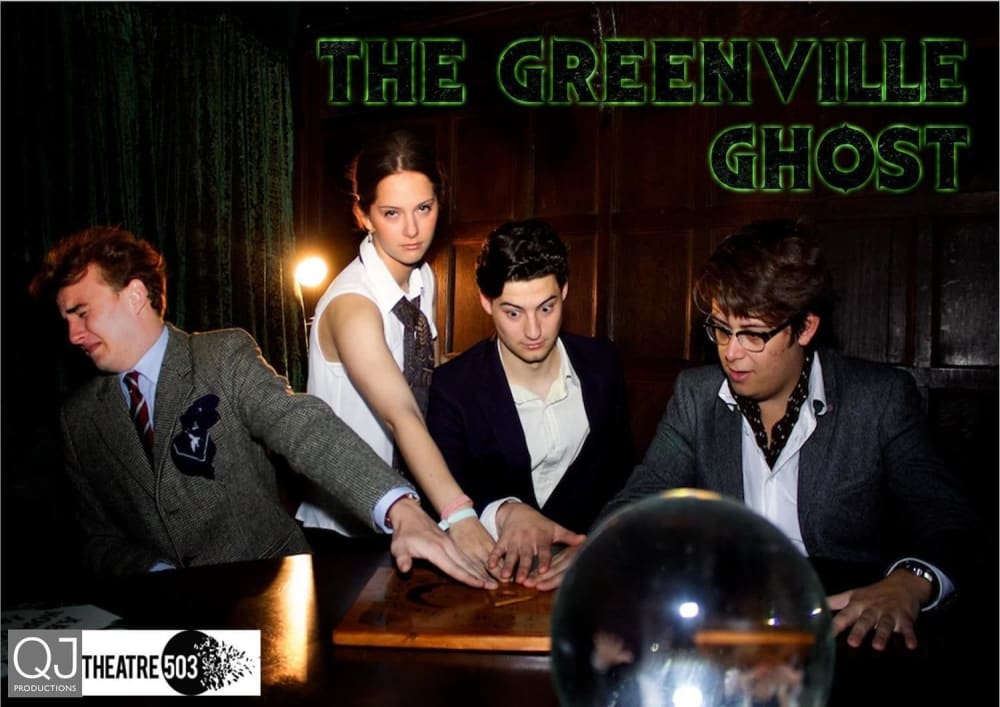 An ailing hotel, inexplicably run by a colossal but nice imbecile and his long suffering mildly sarcastic wife, needs a unique selling point to draw in the custom. They hit upon a novel idea, to fabricate the story of a ghost, haunting the hotel, and spooking the guests.
When a Danny Dyer-seeking journalist unexpectedly arrives and calls in an exorcist, it all blows out of proportion and things begin to get just a little bit silly.
But of course, this is farce and The Greenville Ghost delves into the classic tradition of that comedy regard. Unfortunately it doesn't quite manage to ever draw in the audience, despite actually managing to draw a fair amount of laughs from the crowd.
The lengthy silly beginning drags, and the final close is rushed, all with a slightly confused middle. Despite the work of the cast to try and bring this together, they can't quite manage to drag the limp story out of the doldrums.
If you fancy a chuckle and aren't too picky about your farces, then this will likely provide a mild distraction with a few laughs. Otherwise, it's not likely to be one you remember an hour after leaving the venue.
Reviewer: Graeme Strachan