The Habit of Art
Alan Bennett
The Original Theatre Company
The New Wolsey, Ipswich
–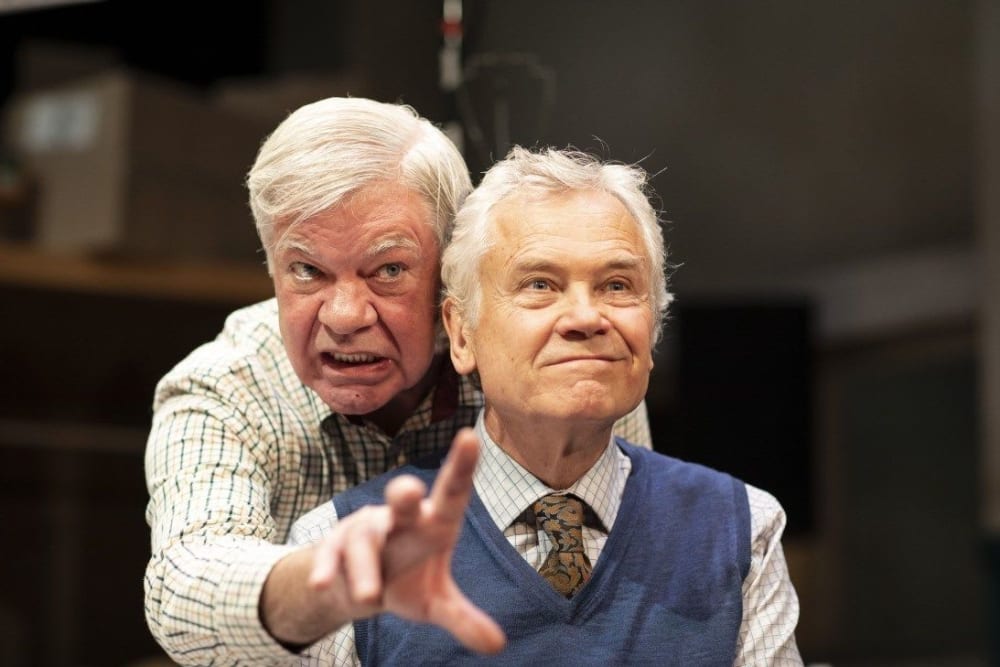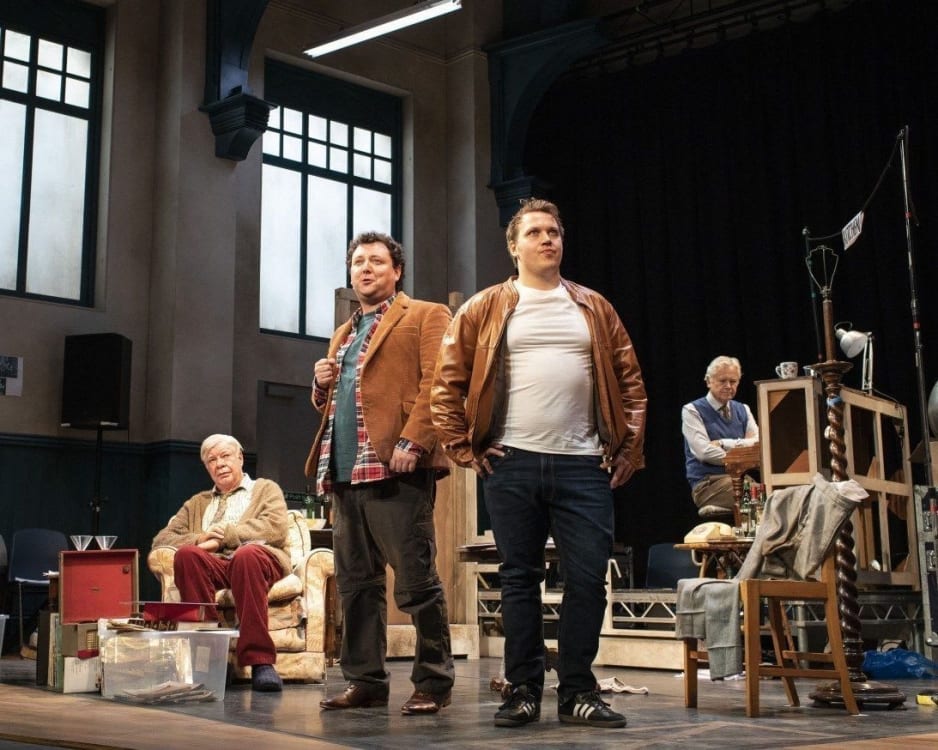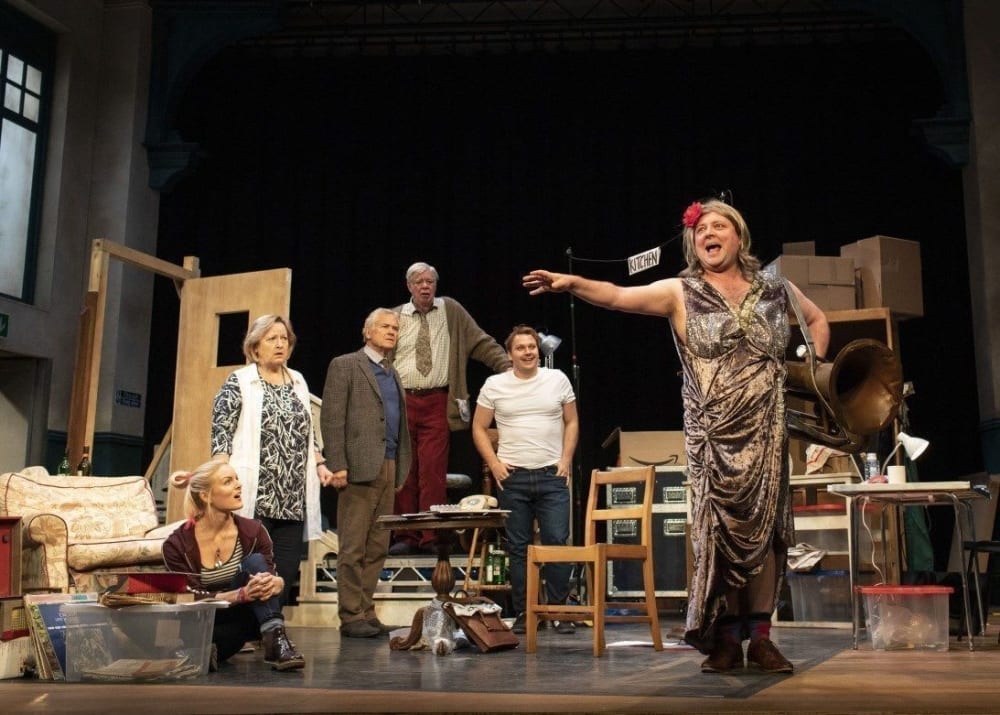 Alan Bennett's gloriously funny and poignant 'play within a play' has opened in Ipswich and I urge you to go and see it, not only because it's a brilliant piece of writing but for Matthew Kelly's masterclass in acting that brings poet W H Auden to life.
On a lovely detailed and cluttered set recreating a typical church hall with an acting company in the throes of rehearsal, Bennett's play focuses on the creation of a piece entitled Caliban's Day, about an imagined meeting in '70s Oxford between a 'past his sell by date' Auden and Aldeburgh composer Benjamin Britten, the two having famously fallen out in the '40s and not spoken since. In real life they never met again, Britten famously cutting off for good any of his friends who upset him. But in this imagined meeting, Britten comes to ask Auden's advice about his last opera, Death in Venice.
But this is a play as much about the rehearsal room as it is about our two main artists, so Kelly plays an actor Fitz playing Auden—seemingly full of confidence but hiding a growing fear of failure as he gets older—and Benjamin Chandler plays Henry playing Britten—a bit of a lovey—rehearsing in the face of the usual nightmares of missing directors and stroppy minor characters and an interfering writer.
The two characters complement each other beautifully and as their conversation develops much is explored about the role of friendship, playing out your life in the spotlight and the loneliness of being a celebrated artist past your best.
You would think a play about these two giants of art would be enough, but the framing device of a play within a play allows the characters to ask questions and comment on the two men, giving us more insight into their lives, their success and their failures. It also allows for plenty of humour as the actors get to grips with the characters and the company try to pull the performance together.
The rest of the cast play various supporting roles including a motherly Company Stage Manager (Veronica Roberts), a frustrated Narrator (John Walk) and the increasingly exasperated writer (Robert Mountford).
Full of typical Bennett humour, it's also full of some surprising and insightful topics of conversation and more, especially the rather slovenly habits of Auden, who at the time was descending rather shambolically into old age.
This is a delightful, funny, entertaining and emotional production—expertly directed by Philip Franks and consummately acted by the whole company—that although adult in its content is nevertheless an evening to enjoy and savour.
A must see for all those who love the stage, the literary world, or just a good evening out. But due to adult content not suitable for the under-14s.
Reviewer: Suzanne Hawkes