The Hampstead Murder Mystery!
Tim Norton and Joanna Billington
Young Pleasance
Pleasance Dome
–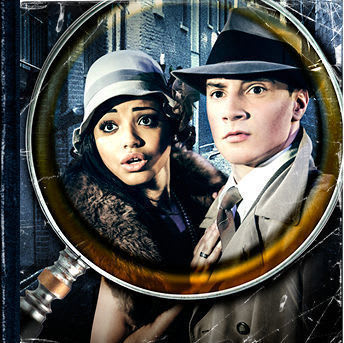 The splendid Young Pleasance is celebrating its 20th year which is quite an achievement in itself. This year it brings The Hampstead Murder Mystery!, a wonderful tongue-in-cheek detective story spoof set in the 1920s.
It's wittily written and inventively directed by Jo Billington and Tim Norton who nurture the next generation of performers creating exciting and riveting new theatre that delights the audience.
When High Court Judge Sir Horace Fewbanks is found dead in his Hampstead home, Detective Inspector Chippenfield from New Scotland Yard, bombastically played by Alex Holley, and his rooky assistant Detective Sergeant Rolfe (Hamish Lloyd-Barnes) are on the case.
But will the suave private detective Montague Crewe, superbly played by Marcus Rapacioli, beat the Scotland Yard detectives in solving the case?
But whodunit? Is it the ex-con with a secret? Or perhaps the exotic femme fatale who bears a grudge? Then there is the smooth gentleman cracksman, the spurned mistress or the grimy urchin and let's not forget the butler. Could it really be the butler after all?
The production standards are exceedingly high as one has come to expect from the Young Pleasance.
It is beautifully costumed with a striking set design of moving screens that become panels in stately homes, bookcases, a variety of doors, sweet shops and law courts, all moved with precision and discipline by the cast, and cleverly uses projection that creates flickering cinema scenes as well as other images.
Technically complex, it is executed with professional flair by these youngsters whose performances belie their age. Many theatre companies could learn from their high energy and immense physicality skills.
The 30 actors play 150 different characters, each one well crafted, with strong ensemble work; the facial expressions are a joy to watch. There are some splendid comedy touches. I loved the police chase and the silent movie sequences.
This multi-talented company pulled out every theatrical trick in the book, clever choreography, strong still images and tableaux and accomplished storytelling skills.
Yet again, Young Pleasance has a huge hit on its hands and this is certainly one show not to be missed.
Reviewer: Robin Strapp