The Haunting of Susan A
Mark Ravenhill
King's Head Theatre
King's Head Theatre
–

Listing details and ticket info...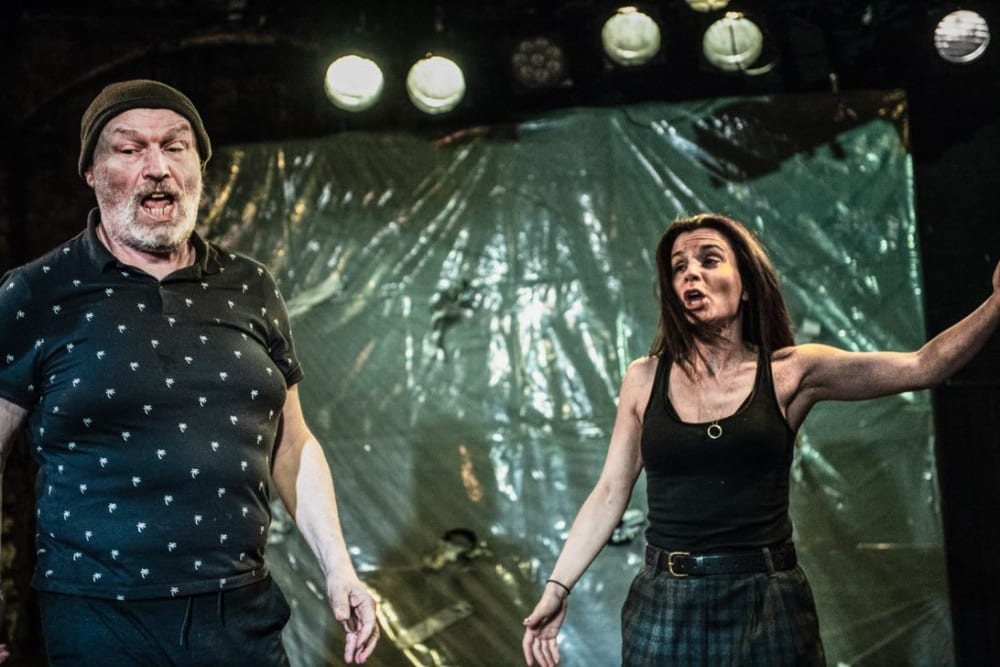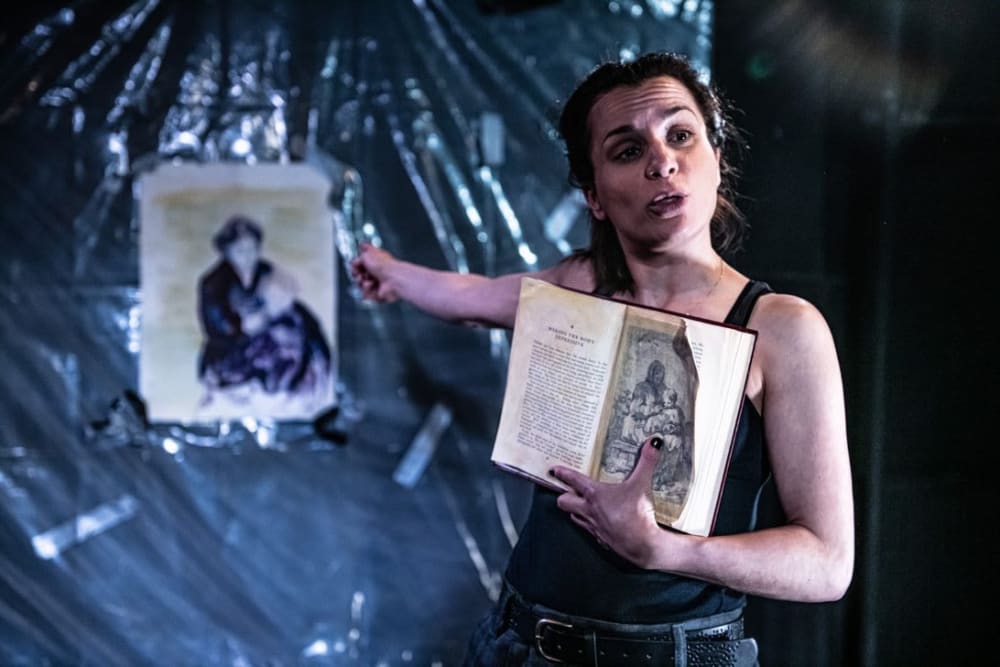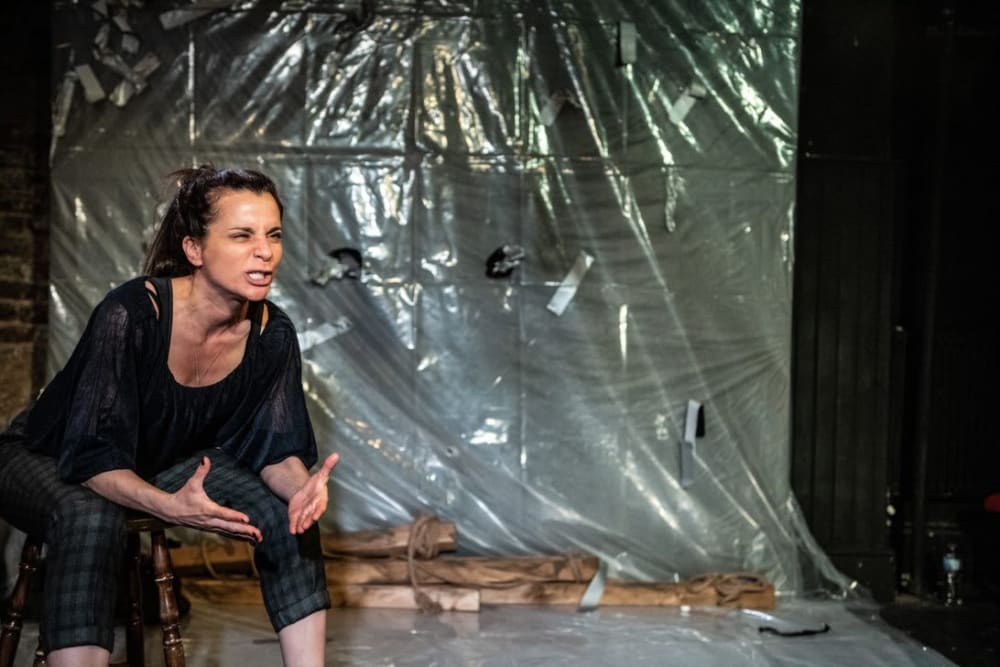 Theatres and ghosts seem to go together—not just apparitions in dramas but hauntings of actual buildings—and in his new play, Mark Ravenhill, the playwright who is now co-artistic director of what lays claim to be London's first pub theatre of modern times, seeks to bring both together, putting a ghost from this theatre's history on its stage—or at least, that's what he purports to do.
Ravenhill, playing himself, kicks off with the usual management's intro familiar to this theatre's patrons, but this time the bucket on stage isn't there to collect your donations but to catch the drips from the roof as was once, maybe still is, needed.
Ravenhill then looks back on the theatre's history and beyond that to before Dan Crawford set up a dinner theatre here in 1970. He talks of the blood on the walls beneath the paint layers from when this was an illegal bare knuckle boxing den, reminds that Joe Orton was a local, beaten to death by his lover only a few streets away, looks back to when a pub was built here in 1595 when Shakespeare was writing plays for the Theatre across the fields in Shoreditch. Did he come here? It's a history he admits that is "playing with notions of truth" but full of possibilities. What phantoms might one find here?
But we haven't got round to an actual haunting before things are interrupted from the audience. A woman who claims she once acted here for the first and the last time almost twenty years ago: this is Susan A with a multi-layered story of herself and of an actress whose role she took over who both had the same experience on stage here that led one to suicide and linked back to another violent death in this room.
It is a very contrived piece that relies on an audience's indulgence. Lighting and sound effects provide a couple of short sharp shocks, but this isn't a fright fest, rather a gruesome uncovering of what life can be like whether for a would-be actress or a Victorian woman with a lout of a husband.
On the one hand, there's a rather routine treatment of how men give women a raw deal as Ravenhill reveals the different layers of his story, but this isn't the real exploration of the King's Head's history that it seems at first to be offering. It's a self conscious construct and that is matched in its presentation.
Sitting among them, Ravenhill relies on the chummy closeness of the audience to make them complicit in his concocted story; it's a performance of friendliness rather than real charisma and Suzanne Ahmet as lesbian engineer Susan A, dropping out of her engineering degree course at Imperial to ask girlfriend Sandy to make her into an actress, delivers a self-consciously bravura performance full of stage passion. The content is savage enough to be scary, but this is performance of horror, not the real thing.
It lasts only an hour, intriguing enough to be entertaining without being gripping.
Reviewer: Howard Loxton