The High Table
Temi Wilkey
Bush Theatre, Birmingham Repertory Theatre
Bush Theatre (Holloway Theatre)
–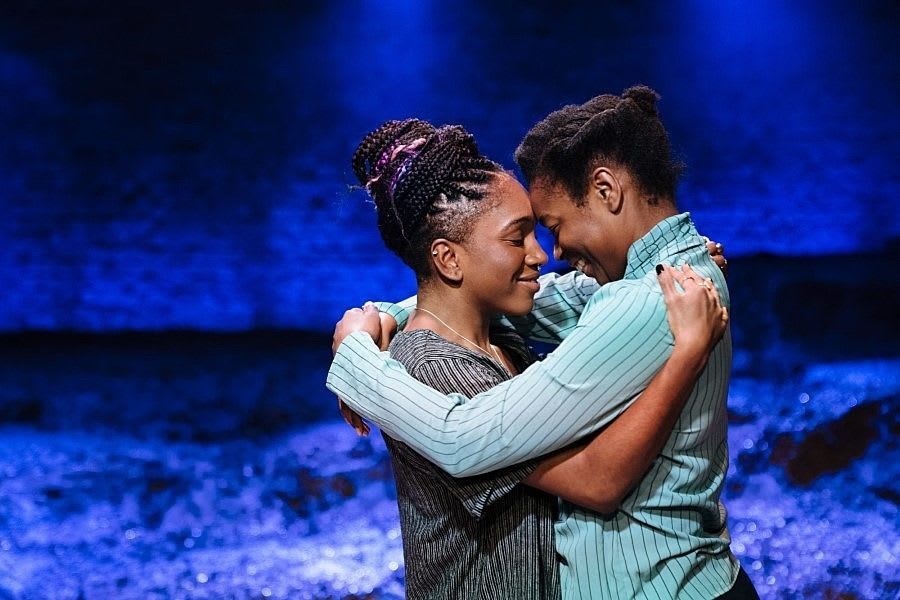 In many ways, The High Table feels like a gentle, family situation comedy in which the young, British-born Tara (Cherrelle Skeete) reveals to her parents Segun (David Webber) and Mosun (Jumoke Fashola), immigrants from Nigeria, that she intends getting married in a few weeks.
If that isn't enough of a surprise, they are taken aback when she adds that she is marrying a woman, Leah (Ibinabo Jack). Not only do they object to this as an "abomination", but, they warn her, they won't be attending the wedding.
Although Tara and Leah continue with their plans, the pre-marital stress begins to take its toll. Meanwhile, Tara's parents are alarmed by the arrest of Segun's brother Teju (Stefan Adegbola) in a Nigerian gay bar, something that could be very dangerous in a country intolerant of same-sex relationships.
Watching over all this is a committee of dead ancestors, who discuss whether to bless the marriage of Tara and Leah, with the oldest among them, Yetunde (Jumoke Fashol), reminding the gathering that before the imposition of colonial bigotry in the place that later became known as Nigeria, "women would take women for husbands", until the white man "tried to stamp out our ways, our rituals, our beliefs."
With the exception of the plight of Teju, every scene is laced with comic dialogue which, though getting the laughs and keeping the mood light, does so at the cost of complexity of character and themes.
The play's affectionate depiction of its characters, magical invocation of ancestors and moments of poetry will entertain, even as some of the audience wish these things had been trimmed and focused.
But, most of all, they will remember this production as an optimistic celebration of same-sex relationships.
Reviewer: Keith Mckenna