The Hired Man
Melvyn Bragg and Howard Goodall
Hull Truck co-production with Queen's Theatre Hornchurch and Oldham Coliseum
Hull Truck Theatre
–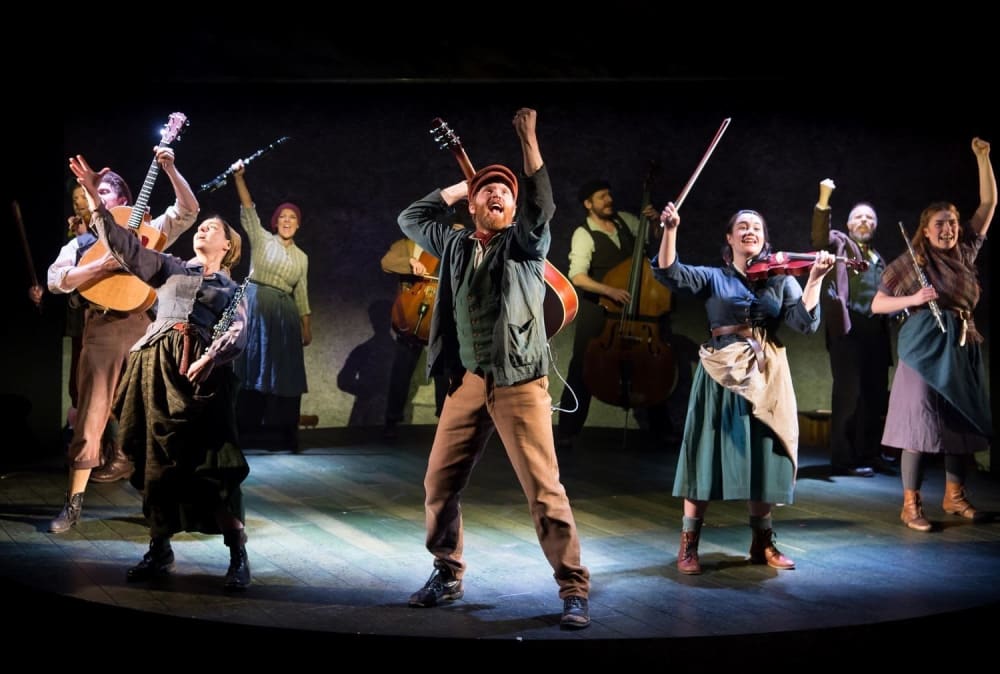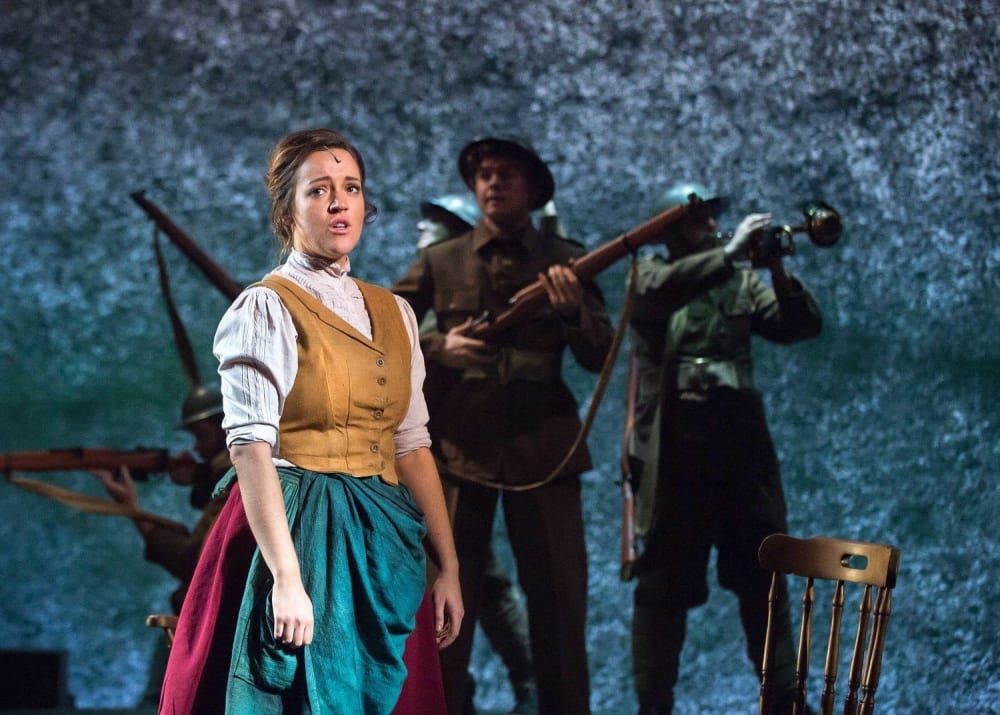 When the musical The Hired Man opened in London in 1985, it was something of an anomaly compared to West End extravaganzas of the era such as the high-tech, chandelier-crashing camp fest of The Phantom of the Opera or the ice skating, cheery choo-choos of Starlight Express. Controversially, The Hired Man was about real people living in Cumbria in a time of huge social change from late nineteenth century to post-First World War. No camp, no glamour, no overblown anthems and not a helicopter, flying car or animatronic in sight. A generation later, this much underrated work has re-emerged in Douglas Rintoul's hugely energetic and emotional revival, as fresh, hard hitting and endearing as ever.
There is always a danger with this kind of material that it might have an 'Ee but it's grim up north' self-parodying feel, but Melvyn Bragg is too skilled a writer to allow that. The story of an agricultural family struggling to cope with the exploitation and change of the industrial revolution may seem familiar territory, but these are finely drawn three-dimensional characters, especially in the excellent playing of Rintoul's company.
There is a suitably brutal feel to the wooden bare revolve stage achieved by designer Jean Chan as it shifts the action from the fields of Cumbria to the fields of the Western Front and finally the treacherous mines below Whitehaven. This is a functional world of little comfort, denoted by only the most essential props and furniture.
Creating the tone and mood throughout is Howard Goodall's fabulous score, played by the company (there's no separate band) and led by musical director Ben Goddard. Drawing on some traditional airs from the period, Goodall doesn't sentimentalise with strophic anthems but rather plays out the agonies of his characters with a ringing clarity that allows actors to perfectly articulate the emotions. When son Harry (James Wiliam-Pattison) tells his father John (Oliver Hembrough) that he wants to work down the pit, the response ("What would you say to your son?") is almost too heartbreaking to hear.
Particularly impressive among an impressive company are Lloyd Gorman (Jackson), Lauryn Redding (Emily) and Hembrough. The passion, sense of betrayal, disappointment and finally resolution is played with utter commitment and credibility. The compassionate treatment by both actors and writer of these characters may not provide the audience with a happy ending but it does demonstrate a touching sensitivity which will last long in the memory.
Reviewer: Richard Vergette