The History Boys
Alan Bennett
David Hutchinson & Philip Rowntree for Sell A Door Theatre Company
Grand Theatre, Blackpool
–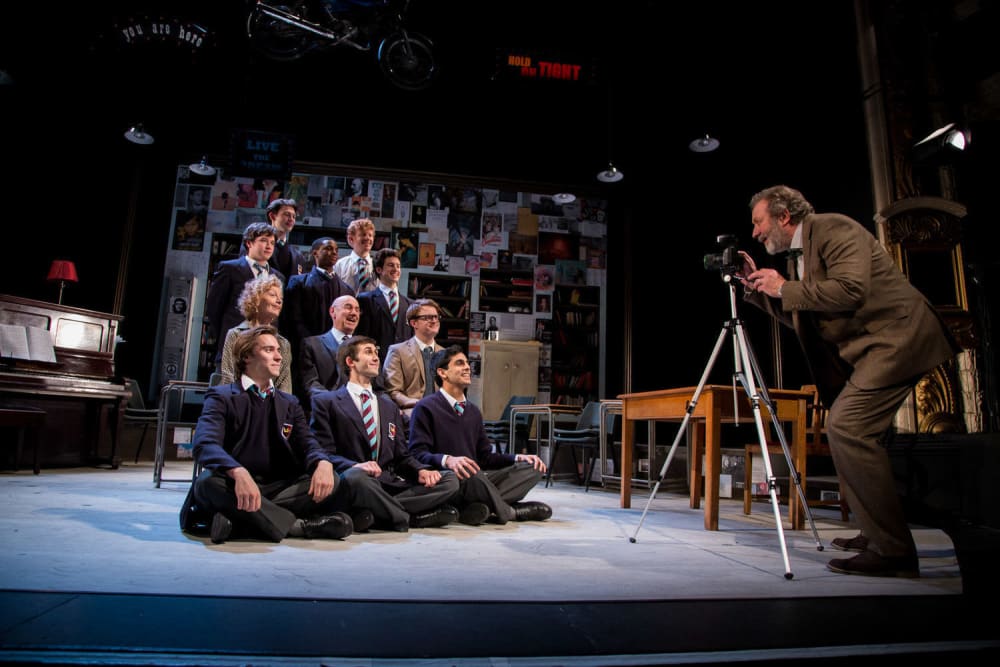 Any worries Alan Bennett's masterwork may have lost some of its satirical bite after 11 years are smoothly dismissed in this shrewd revival from the increasingly ambitious Sell A Door theatre company.
Bennett's fast and funny treatise on the state of schooling, his most political and personal play, is bound to resonate at a time when the education system braces itself for an election that could bring yet another ideological revision.
Present-day audiences may be less sure about laughing at the sub-plot around child abuse—but at least one character's complaint, that there are no women historians on TV, has now been fully addressed.
Despite such contemporary notes in the margin, The History Boys remains a play full of life and learning and a worthy choice as the nation's favourite in a poll carried out last year. At its heart is the old argument about whether education should be about lighting a fire or filling a bucket.
With Bennett though there's always ambiguity and a particular strength of Kate Saxon's direction here is that the 'bucket-filling' teacher Irwin (Mark Field) is less icily aloof than in other productions, and we're invited to feel just a little sympathy for his role in getting eight sixth formers on their way to Oxbridge degrees.
His character's evolution into a political spin doctor, or a revisionist TV historian, is maybe not as effectively achieved, due to the constraints of a travelling production's design.
Old hands like Richard Hope, as the anarchic teacher Hector, or Susan Twist, the more moderating Mrs Lintott, turn in terrific performances, the latter barely recognisable from her more downtrodden roles around the region's theatres. Peel the beard off the former and you might spot his cameo appearances in TV's Poldark too!
Above all though this is a play that mixes in strong humour, and occasionally stronger language, around everything from French lessons, the Holocaust, Gracie Fields and a smattering of old film references in a way that Bennett manages to make look easy.
The original staging, at the National Theatre, did no harm to the early careers of James Corden, Dominic Cooper or Russell Tovey. On this latest showing, it will also not harm the prospects of its young, exuberant cast, several of them not long out of acting school.
Reviewer: David Upton