The Hollow
Agatha Christie
The Mill at Sonning
The Mill at Sonning Theatre
–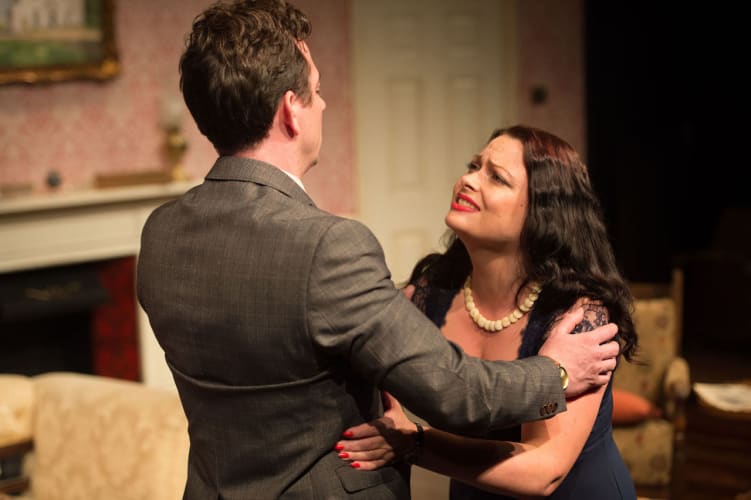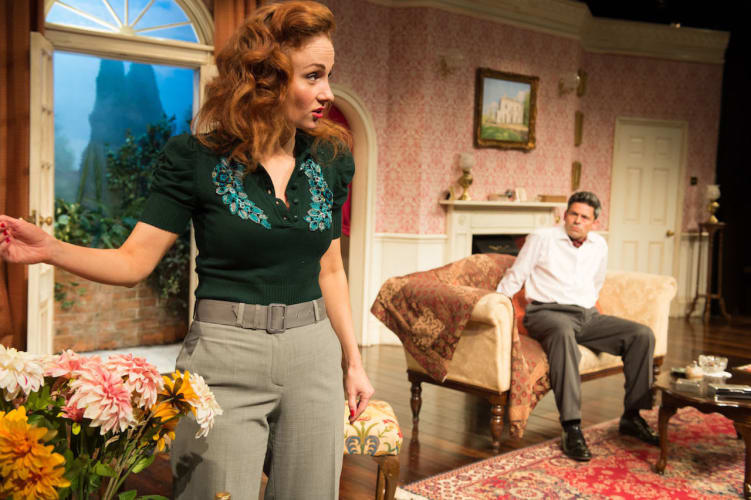 The delightful Mill at Sonning is a perfect venue to watch The Hollow by Agatha Christie in Brian Blessed's directorial debut and a highly accomplished job he has made of this country house murder mystery.
The novel was written in 1946 with the Belgian sleuth Hercule Poirot as the detective but when the stage adaption was performed Christie replaced him in favour of the resilient Inspector Colquhoun of the Yard.
There was much attention to detail in the period set design by Dinah England that created the garden room of Sir Henry Angkatell's country house, The Hollow, about 18 miles from London. The period costumes (Natalie Titchener) were well chosen and reflected the era beautifully.
The eccentric forgetful Lady Angkatell, a stellar performance from Hildegard Neil who perfectly captures the nuances of a woman in the early stages of dementia, creates many moments of pure comedy.
Her gun-collecting husband Sir Henry is beautifully portrayed by Terence Wilton, who has a shooting range in the grounds. They are hosting a weekend party with a house full of eclectic guests.
But nothing goes to plan when the pompous Harley Street consultant Dr John Cristow (Jason Riddington) is fatally shot by a single bullet from a Smith and Wesson revolver.
Apparently, almost all of the guests had a reason to kill the arrogant Dr Cristow but matters were made more problematic when his oppressed, apparently devoted wife Gerda (Emily Stride) is discovered with a revolver in her hand standing over the body.
Leanne Rowe seductively plays the American film star Veronica Craye who has taken a cottage nearby and was previously Cristow's fiancée and hopes to rekindle their relationship, but when Cristow refuses to divorce his wife she declares that, "if she can't have him then no one else can."
Then there is the sculptress Henrietta, strongly played by Rosalind Blessed, who is Cristow's current lover and becomes insanely jealous of Veronica's attentions.
To further complicate matters, there is a love triangle between the indecisive, foolish Edward Angkatell (Alexander Neal) who has inherited the family estate Ainswick House. He is also in love with Henrietta as well as the charming innocent Midge (Francesca Regis) who works in a dress shop in London and dotes on Edward.
Trying to maintain order in this chaotic household is George Telfer as the dependable quintessential butler Gudgeon and young impressionable Doris (Angharad Berrow) as the impressionable, cheeky housemaid who has witnessed a vital clue to the murder.
The suave inspector Colquhoun (Noel White) has the unenviable task of unravelling this tangled web of murder and intrigue, ably assisted by detective sergeant Penny (Oliver Ashworth).
The play takes much time to build up to the murder and there is a long wait for the dénouement. There was much talk in the interval about who had done it and of course it was…? Well I can't give that away so you'll really have to go to find out in what is a splendid production.
Reviewer: Robin Strapp