The Honey Man
Tyrone Huggins
New Perspectives Theatre Company and Derby LIVE
Guildhall Theatre, Derby
–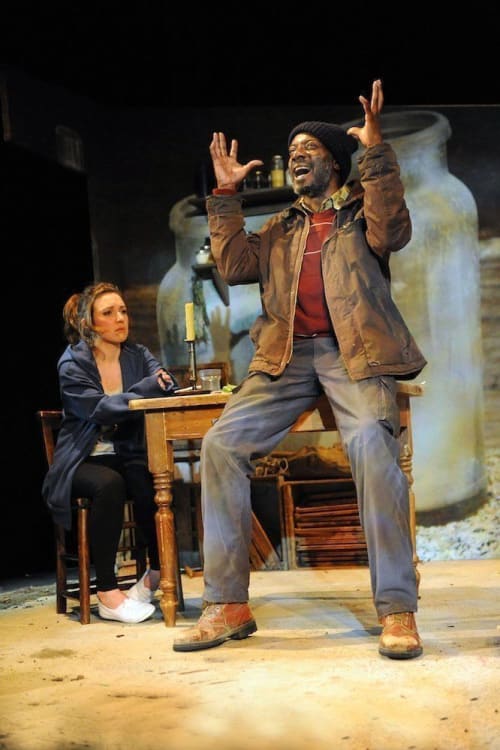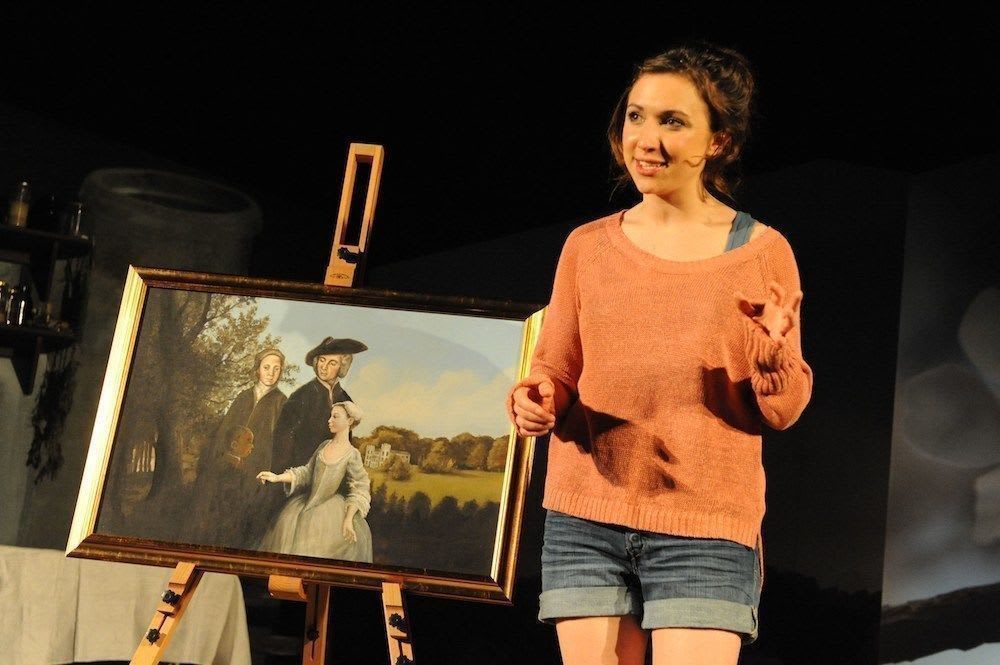 The curtain will shortly come down on Derby LIVE's three-year reign as programmers of produced theatre in the city. The University of Derby, which rescued the former Playhouse and changed its name to Derby Theatre, will next month endeavour to take its own unaided steps.
The entertainments arm of the city council has presented some memorable shows in a short space of time, including 18 world premieres and one West End transfer, Onassis, starring Derbyshire-born actor Robert Lindsay.
The organisation's policy of staging productions in whichever of its venues best suits a play means that The Honey Man is being performed in the intimate surroundings of the quaint if antiquated Guildhall Theatre.
Derby LIVE has worked with New Perspectives before and is again collaborating with the Nottinghamshire-based company on The Honey Man. It's a two-hander about a man originally from the Caribbean who lives in a rundown, isolated cottage in Shropshire. He spends his days looking after his bees and cultivating plants to make herbal remedies.
He forms an unlikely friendship with Misty, a teenage girl who's unhappy because her parents have split up and her friends are unreliable. She reluctantly acts as a tour guide at her father's stately home—he's the eighth Marquis of Concorde—and rebels by drinking and smoking cannabis.
When the pair come together, there's an initial clash of personalities because of age, race and culture. Misty constantly communicates with those around her by mobile phone and Skype while Honey Man owns neither a television nor anything to play music. She's the model student but he has the wisdom that comes with age.
Author Tyrone Huggins penned the part of Honey Man with another actor in mind but finds himself playing the role. He does so with great aplomb and poise, skilfully teasing out all the nuances which he wrote into the character.
He displays anger at Misty's failure to show her father respect, becomes upset when she doesn't turn up for six weeks and does a good impression of a dancing bee when he tries to cheer her up.
Misty's influence on him is such that he wonders whether it's time to succumb to the advances of technology.
Esther Smith gives an impressive display as Misty, transforming from an immature, self-centred girl who breaks down when she finds herself rejected to a likeable adolescent who's interested in the world around her.
Misty is a fascinating part and Huggins gets into the mind of a troublesome teenager while Smith shows a complete range of mannerisms that someone of Misty's age would exhibit.
Director Suzanne Gorman gets notable performances out of both actors who clearly relish their roles.
The strength of The Honey Man is not only in the characterisation; the denouement leaves plenty to the imagination and will lead to intense discussions about its interpretation.
The Honey Man, which will go on tour after its run at the Guildhall, will go down not just as the final offering from Derby LIVE but also as another success from an organisation with an enviable track record.
Reviewer: Steve Orme