The Honey Man
Tyrone Huggins
Exeter Northcott Theatre
Exeter Northcott Theatre
–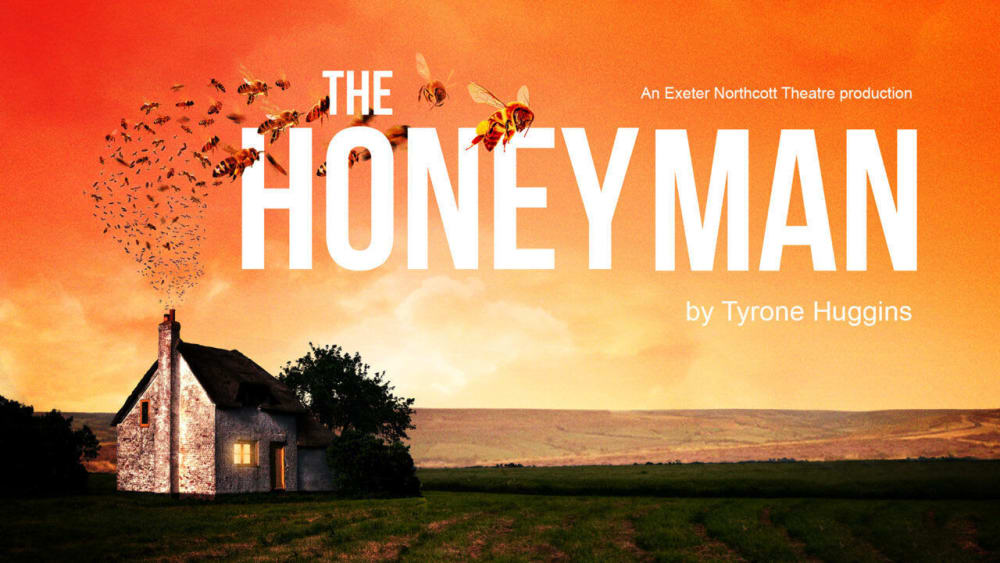 Friendship and relationships, intertwining narratives that meander and knot or fly free, failed dreams and lofty aspirations are explored in Tyrone Huggins's The Honey Man.
Honey Man (Everal Walsh) is a gentle West Indian reclusive homeopath creating honey-based potions in a remote derelict cottage. He is Prospero to the rank and file of worker bees he calls Miranda, weaving his magic among the apiaries and largely unaware of the tempest brewing outside his haven.
He has followed his grandmother's dream of escaping the Caribbean island where his junkie father sits on a street corner oblivious to the real world but has swapped sunshine and simplicity for a chilly, unseen existence on the peripheries of village life.
Angst-ridden Misty (Julia Stewart Award and Citizens Theatre Society Award winner Amy Kennedy) is a feisty whirlwind of emotions. Lady of the Manor since her mother abandoned that duty, studying hard for GCSEs, roped in as tour guide by her hotelier father, finding friends fickle and parents distracted, she escapes the turmoil through booze, weed and Girl Scouts.
Stumbling into Honey Man's dusty haven in a haze of cannabis and beer, an unlikely friendship of sorts develops, connections made and secrets revealed. Inside and outside names are swapped while ancestry, respect and colony collapse disorder are explored—and wiggle waggle dancing perfected.
Misty's buzziness, prickly protective shell, sharp tongue and naivety contrasts with Honey Man's lumbering dedication to his bees, wise commentary on the world and observations of all things natural but both have learning and teaching and some knowing. And both have a life to save and changes to make: as Honey Man expounds: perhaps one doesn't always have to leave to change a thing. Sometimes the best way is to stay and change things where you are. Misty is growing up, Honey Man is growing old heralding changes and uncertainties.
Director Alix Harris (Director of Indra Congress and seen locally at Barbican Theatre Plymouth where she was assistant director) is founder and Artistic Director of Beyond Face CIC whose mission is to raise the profile and visibility of artists, young people and communities who are from African and Caribbean diasporas, people who are South Asian, East Asian or South-East Asian, North African, Middle Eastern or from ethnically mixed heritages. Her direction is well observed and beautifully paced.
Fi Russell's honey-toned set is simple and apposite moving from teenage bedroom through Baroque portraiture to dilapidated cottage with ease assisted by Marcus Bartlett's sensitive lighting and sound design by Somatic.
Thought-provoking, magical—a great live theatre home-grown opener for the Northcott and definitely worth a tour.
Reviewer: Karen Bussell