The House of Bernarda Alba
Federico García Lorca
Forth Monkey Theatre Company
theSpace on Niddry St
–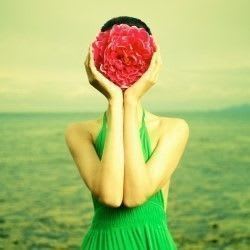 In the heat of the Spanish summer, the titular house of Bernarda Alba has closed. The stern and humourless matriarch has imposed eight years of mourning upon her five grown spinster daughters, a penance which they detest but dare not openly oppose.
Into the mix of this stifling emotionally tense place comes the unexpected attention of a young man, ostensibly wooing the eldest daughter. But, as the play progresses, secret jealousies and tensions will out, and it seems that more than one of them has their eyes upon this glimmer of freedom.
The final play of Federico Garcia Lorca is a deep and fascinating view into the mindsets of Spanish rural peasantry in the troubled years before the Spanish Civil War and the rigid rules of conduct and propriety which stood in the culture.
Fourth Monkey has taken the story to task with a gusto and enthusiasm, which is endearing and impressive. Each actress holds her own as her individual place in the family comes clear, while the staging, although minimal, does well with the use of a single main prop, a moveable windowed door, a threshold which stands as a stark reminder of the separation between them and the rest of the world.
It's a shame then that the overall effect becomes slightly overdrawn; as the plot meanders toward its inevitably tragic finale, the pace never seems to quicken. The moments of high drama fall away as soon as they appear, only to be replaced with a return to the mundanity of the lives of these women.
A valiant effort, and a solid production of the play, but one not likely to remain in the memory long.
Reviewer: Graeme Strachan