The Imaginary Invalid or The Cabal of Hypocrites
János Vajda, libretto by Szabolcs Várady based on plays by Molière and Mikhail Bulgakov
Hungarian State Opera
Eifel Arts Studios, Budapest
–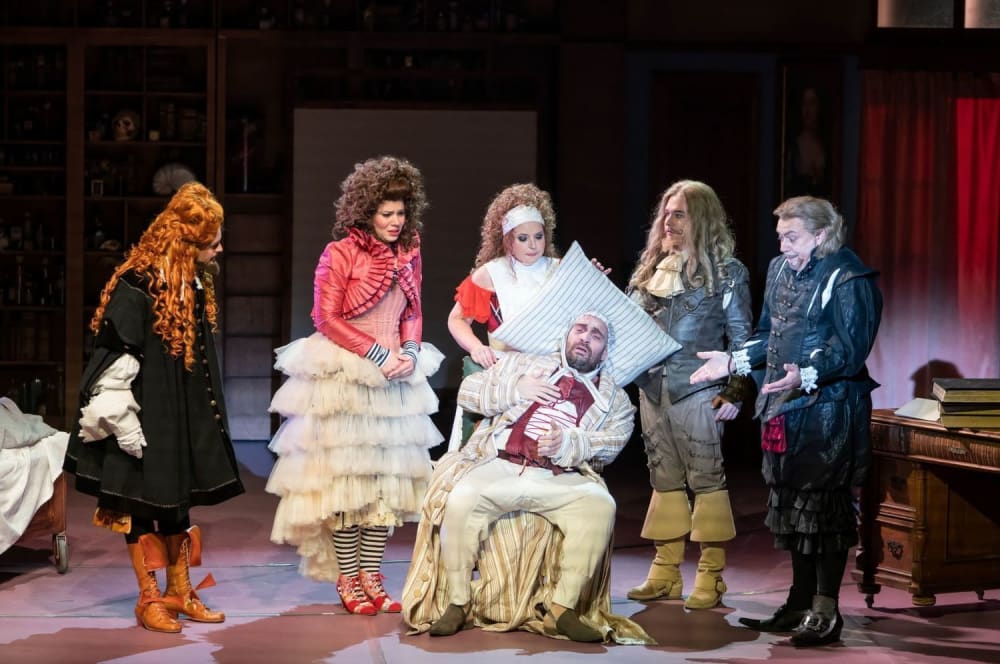 Hungarian composer János Vajda's opera is based on Molière's last play, The Hypochondriac, which had a spectacular and lavish première in 1673 and included musical interludes and ballets. Molière played the lead role.
During the fourth performance on 17 February, he suffered a severe haemorrhage on stage and died the same evening. He was 51 years old. The irony of a hypochondriac dying whilst he was playing a hypochondriac was lost on nobody.
Molière had a lifelong hatred of the medical profession and his farce, which is an attack on ignorant quacks fleecing and killing their patients, will have a special appeal to all those who have had a colonic irrigation pump rammed up their backside. There's only one word for it—and it's the word French actors use when they wish each other good luck—Merde!
The opera, which is sung in Hungarian with English subtitles, also draws on Mikhail Bulgakov's play The Cabal of Hypocrites, which is about Molière's relationship with his patron, King Louis XIV.
Máté Szabó's production, conducted by János Kovács, premièred on 19 November 2021. András Hábetler plays both Molière and the lead-role, Argan.
Argan is discovered sitting on his commode preoccupied with his bowel movements. He doesn't want to be cured. Being ill defines him. Enemas are his best friends. He wants his daughter to marry a doctor so that he can have a medic permanently in the house without having to pay him any fees. If she refuses, he threatens to put her in a convent. In the end, he is persuaded to become a doctor himself.
The burlesque medical degree ceremony is there for an all-singing, all-dancing mumbo-jumbo finale with apothecaries, doctors, surgeons and syringes. It is ready-made and perfect for a show-stopping number but it doesn't get it in this production.
The opera is so-so. The singers are poorly directed, the set is ugly, the costumes for the women aren't right and the lighting is a mess.
The Hungarian State Opera's The Imaginary Invalid or The Cabal of Hypocrites can be watched on the OperaVision channel.
Reviewer: Robert Tanitch