The Immortal Hour
Music by Rutland Boughton Libretto by 'Fiona Macleod' (William Sharp)
Finborough Theatre
–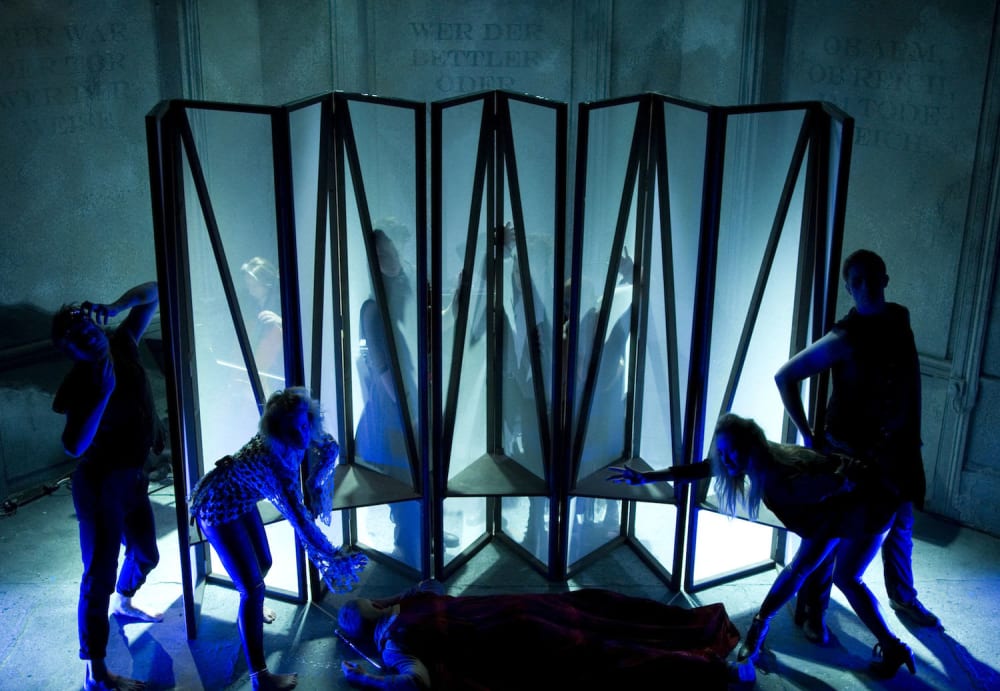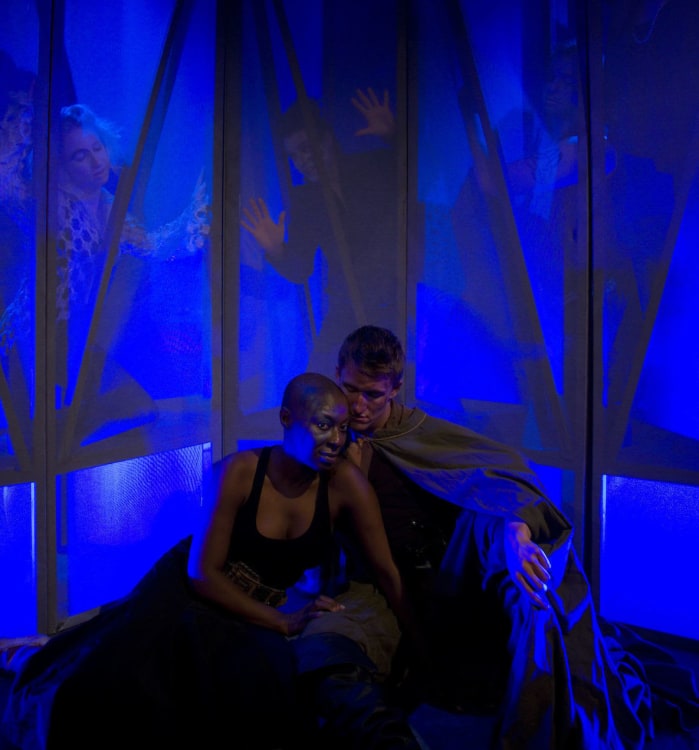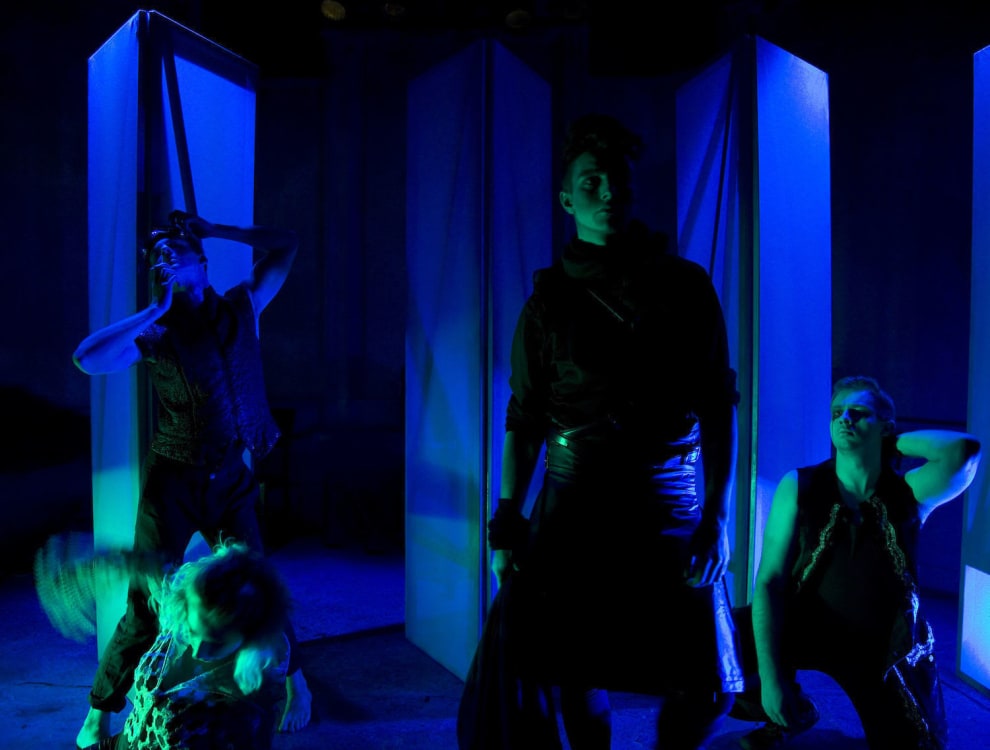 First staged just 100 years ago at the Glastonbury Festival (a very different affair from today's Glastonbury namesake) and created by composer Boughton and poet Reginald Buckley, this music drama has a libretto adapted from an earlier play which itself was inspired by Celtic mythology.
It is a simple story of a king who falls in love with a faery immortal and makes her his queen but after a year has to surrender her to her immortal lover. You could see it as a meditation on the irresistible power of love and the pain that comes with it but it is difficult to take it all seriously and without Boughton's music a modern audience probably couldn't.
But this chamber production, stripping it down to a simple stylisation, does take it seriously and it is performed by a cast that gives their non-naturalistic playing total conviction. It concentrates on creating a theatrical experience that attracts rapt attention without requiring belief in its fey fantasy.
The only scenic elements designer Bethany Wells provides are a row of gauzed-sided frames like Greek periatokoi that half-hide the musicians placed behind them, can be moved into different configurations by the cast and provide hiding places for the faery characters. With Nic Farman's lighting they create a misty mysterious atmosphere. With costumes in which leather kilts and black cowls and cloaks dominate, red velvet fur and corduroy and glinting gold crowns add a splash of regal colour.
Exaggerated hairstyles and strongly patterned make-up by Abigail Gargas mark out the immortals and match the elaborate movement that turns this into almost as much a dancework as an opera. It is performed with precision and an intensity that gives physical expression to superhuman power and emotion. What could so easily look ludicrous works. Director Benji Sperring and his cast pull it off.
They are enormously aided by Boughton's music which, in this chamber arrangement by Eamonn O'Dwyer, is scored for keyboard, cello, flute and piccolo and clarinet. Its woodwind and flute flurries and rich sonorities matched by the performers' movements and its vocal lines beautifully delivered. This is lovely music, far too little known.
Youthful bass Stiofán O'Doherty makes a striking looking Dalua, Lord of Shadow, set apart from the faeries. His power removes memory, even from immortals like Etain. The lovely Etain, played by soprano Michelle Cornelius, is out of her own world, not knowing why she is in this strange wood and wanting to return to her own world until she meets King Eochaidh (baritone Jeff Smith). Cornelius has a strong stage presence and a lovely voice but at what was their first public performance (a flood having prevented the previous day's preview) underestimated the vocal power even this small theatre needs.
These destined lovers meet by the Fountain of Beauty (which is mimed by the whole company with its spirit voiced by Lydia Jenkins) and Eochaidh makes her Queen of Eiré but after a year he has to relinquish his bride to the wall-eyed, tattoo-cheeked Midir. This is her immortal lover, played with a commanding flourish by Thomas Sutcliffe, who takes her away, leaving the King desolate.
Martha Crowe and Kate Marlais are a couple of faeries who masquerade as mortal to detain Etain, and Lee Van Geleen competes the cast as a balladeer-cum-messenger at court.
This compact company both sing and move splendidly together in a pocket production that, by its stylisation, puts the emphasis on the music and a theatre experience to enjoy that makes it worth seeing – and hearing.
Reviewer: Howard Loxton