The Importance of Being Earnest
Oscar Wilde
ETT, Leeds Playhouse and Rose Theatre
Cambridge Arts Theatre
–

Listing details and ticket info...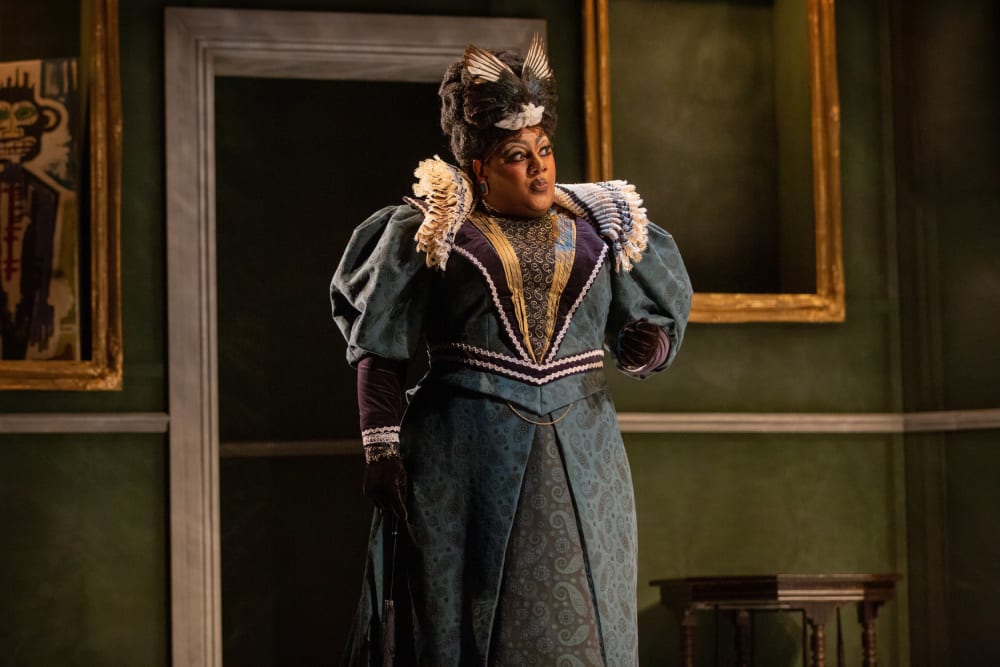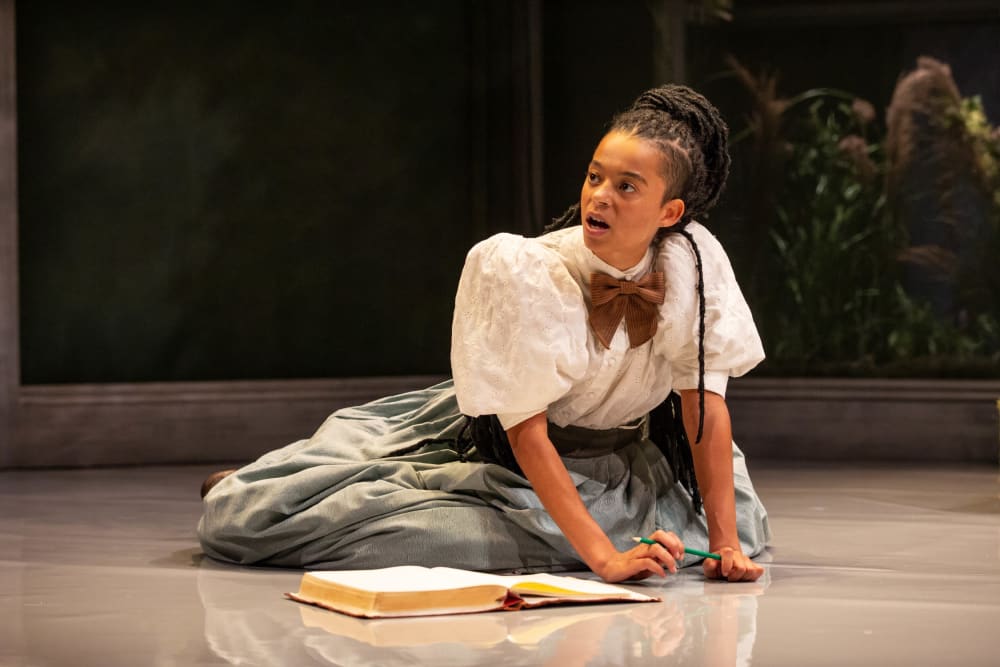 Of course, it is hard to know what Oscar Wilde would have really felt about an all-black cast, a drag Lady Bracknell and a gender swap leading to a lesbian relationship, but I would hazard a guess that he would have loved it. Interestingly, as ground-breaking and contemporary as this may feel, it is a fairly classic interpretation that doesn't disappoint in conveying Wilde's clever and witty word play.
In this particular Cambridge performance of a short UK tour (September to November 2022), the cast seem to warm up as the play progresses. The first act, though certainly not slow or lacking in humour, does contain a few moments that seem to drag a little. The same can't be said for the second act which is often laugh-a-minute and deals with the confusion and mayhem brilliantly, even managing to survive a technical pause as the set decided to misbehave.
This felt like a nod to Bridgerton in the diversity of the casting and the representation of wealthy black characters in this time period. Indeed, director Denzel Westley-Sanderson found his own research into black Victorians "opened a whole new world" to a setting that was real rather than a token gesture of 're-imagining.' This is further enhanced by a collaboration between this production and Autograph, a pop up photography display showcasing portraits depicting sitters of African, Caribbean and South Asian descent during the Victorian era in Britain.
Whilst this is an important strand of this particular production and cannot be ignored, it pales into insignificance when it comes to the delivery of the plot and the confusion within. This production, on the whole, plays with the comment on society, the idea of fitting in and being our true selves with an effective sense of timing. The strongest moments for me are when director Westley-Sanderson appeared to enjoy playing with the whole absurdity of the situation. The hysterical laugher scene is particularly strong and Valentine Hanson's turn as Merriman almost steals the show as he grapples with the heavy bags, lolloping from one side of the stage to the other.
The physical work in the show perhaps stands out more than the vocal delivery. Tinovimbanashe Sibanda worked as a movement director and her impact can be seen in some super physical comedy throughout, with the full repertoire of chase scenes, wide-eyed facial expressions and passionate body shaking helping to accentuate the joy found in the words.
Daniel Jacob's Lady Bracknell is of course wonderfully camp and dismissive, though strangely underplays the most infamous line of them all, which was a little disappointing! The interplay between Jacob and Justice Ritchie as Jack Worthing is effective and they are supported by some excellent performances from Phoebe Cambell as Cecily, Adele James's Gwendolen and Abiola Owokoniran's cheeky but lovable Algernon.
If you are looking to see a classic version of Wilde's comedy of errors, you probably won't be disappointed. This sits somewhere between the old and the new but ultimately entertains and leaves the audience feeling, in general, like they've had a pleasant evening and an insight in to a lesser-known aspect of Victorian society.
Reviewer: John Johnson