The Importance of Being Ernest
Oscar Wilde
Shooting Stars Theatre Company
Lauderdale House
–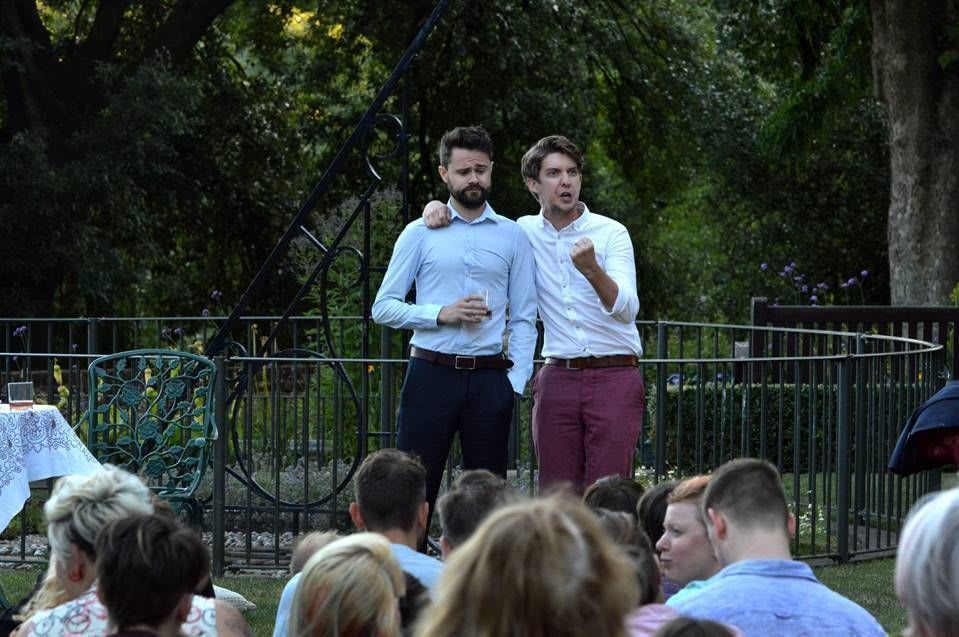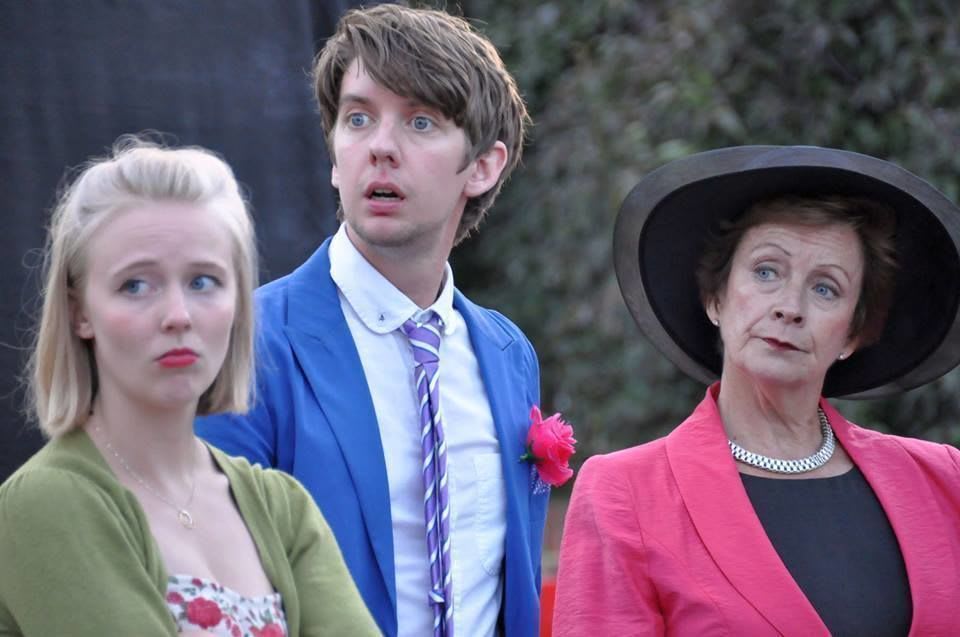 This is an outdoor production performed on the Tea Lawn in front of this Highgate house which dates from 1582, when it was built as the private home of three-times Lord Mayor of London Sir Richard Martin.
The second act of Wilde's "Trivial Comedy for Serious People" is takes place in a country house garden so an outdoor performance is not inappropriate and a chaise longue seems enough for the audience to see it as a bachelor's pad in Mayfair. They easily ignore any incongruities because what matters about this play is not the setting and the dresses but the performance. Can these actors handle the Wildean wit and make it real?
Barely minutes into the opening scene, Peter Steele's Algernon Moncrieff and Joe Sargent's Jack Worthing have convinced you that they can. Director Helen Crosse has put this comedy of artificial identity and upper class attitudes to marriage in modern dress. Although free of iPhones, it is now perhaps more Made in Chelsea than Mayfair (especially in some of the young ladies' behaviour) but character and class still go together.
Laura Wickham's Gwendolen permits intimacies certainly not very Edwardian and Libbi Fox's Cecily wears a trouser suit but this makes the formality of their self-aware artifice even more funny. "Style, not sincerity, is the vital thing," says Gwendolen and they play that to the hilt.
Katherine Judkin's decidedly predatory Miss Prism is no old lady. She must have been a very young nursemaid (and with precocious literary ambitions) when set this whole plot in motion by confusing a baby and a manuscript but Simon Chappell as the vicar she has her eye on is traditionally querulous.
Anna Friend doesn't overdo Lady Bracknell, in fact she is more prim than imperial (and could do with a little more volume for this outdoor location), but you can see exactly whence Gwendolen gets her behaviour. Bracknell's reaction to hearing about Jack Worthing's origins is to help herself to a Scotch.
Ever since Edith Evans made the role hers, Bracknell has tended to dominate this play. This time it firmly belongs to Jack and Algernon. Sargent and Steele being lively and intelligent approach to the text making it their own. They chase through the audience and aren't afraid to address remarks directly to them and though add some visual gags that are superfluous the audience love them.
Groups sitting on the grass finishing their picnics aren't the easiest audience to act to but this company won them over. They present a very enjoyable production that succeeds in making a very familiar play fresh.
Reviewer: Howard Loxton