The Importance of Being Earnest
Oscar Wilde
English Touring Theatre, Leeds Playhouse and Rose Theatre
Leeds Playhouse
–

Listing details and ticket info...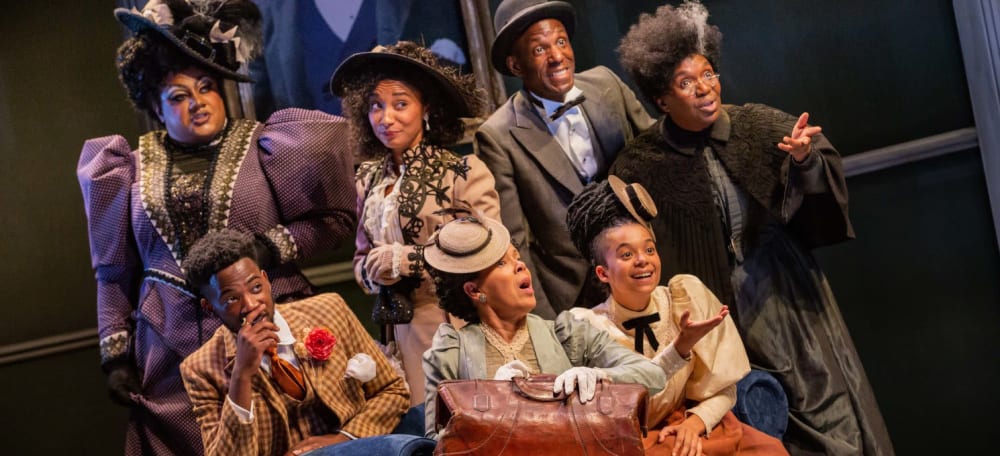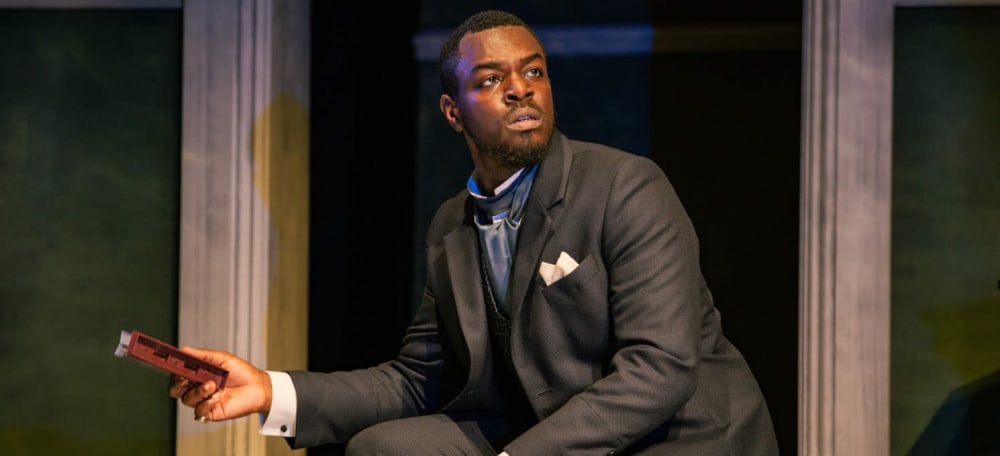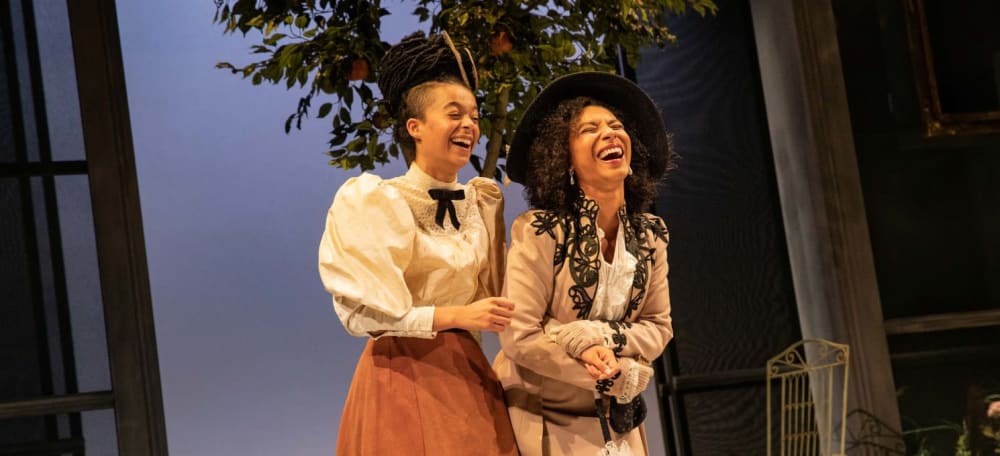 Every time I watch The Importance of Being Earnest, I am freshly amazed by its superb dialogue and meticulous plotting. The play has an effortless wit that puts the vast majority of other stage comedies in the shade, reducing audiences to hysterical laughter.
Most of the productions I have seen of Earnest have approached the play in a very careful and respectful way, as if any alterations to Wilde's comedy might damage its singular charm. One of the chief pleasures of this revival, directed by Denzel Westley-Sanderson, is the way it introduces changes (a lesbian romance, a drag queen as Lady Bracknell, cucumber martinis instead of sandwiches) without disturbing the play's internal coherence. Furthermore, the decision to use an all-black cast, juxtaposed with photographs taken from Hackney's Autograph gallery, shines a spotlight on the forgotten history of black lives during the Victorian era.
Wilde's comic masterpiece takes place in a magical, topsy-turvy version of England where trivial matters are treated with the utmost seriousness and important issues are virtually discarded. The play's two male protagonists, Jack (Justice Ritchie) and Algernon (Abiola Owokoniran)—both young, idle and rich—have created alter egos to escape their social obligations.
Whilst posing as "Ernest" in London, Jack falls in love with Archie's cousin, Gwendolen (Adele James), but his plans to marry her are scuppered by his would-be fiancée's fearsome mother Lady Bracknell (Daniel Jacob, better known by his drag name Vinegar Strokes).
When Jack returns to his country estate—with the intention of eliminating his alter ego—he is swiftly followed by Algernon, who also adopts the name Ernest in order to woo Jack's 18-year-old ward, Cecily (Phoebe Campell).
There is much to enjoy in this confident and stylish production. While some moments of slapstick were a bit hectic for my taste, Westley-Sanderson doesn't allow the physical comedy to detract from the epigrammatic brilliance of Wilde's dialogue.
Given the strength of the ensemble, I was surprised to learn that three of them have only recently graduated from drama school. Abiola Owokoniran makes for a deliciously mischievous and louche Alergnon, and he is matched by Justice Ritchie's frequently flustered Jack. Also impressive is Phoebe Campbell, who skilfully captures Cecily's steely-mindedness.
Adele James gives an excellent performance as forthright Gwendolen, and there is strong support from Anita Reynolds and Joanne Henry. Despite a lack of dialogue, Valentine Hanson gains some of the evening's biggest laughs.
Lady Bracknell is one of the most famous characters in western drama, and Edith Evans's famous embodiment of that role poses a direct challenge to any actor who dares to play it. Swathed in purple and with a perpetual scowl glued to their face, Daniel Jacob does a fine job of capturing the character's icy imperiousness.
I watched The Importance of Being Earnest on the evening of the Queen's death, and it's a testament to the talent of those involved that the production managed to delight and enthral its audience.
Reviewer: James Ballands