The Importance of Being Earnest
Oscar Wilde
The Original Theatre Company
Yvonne Arnaud Theatre, Guildford
–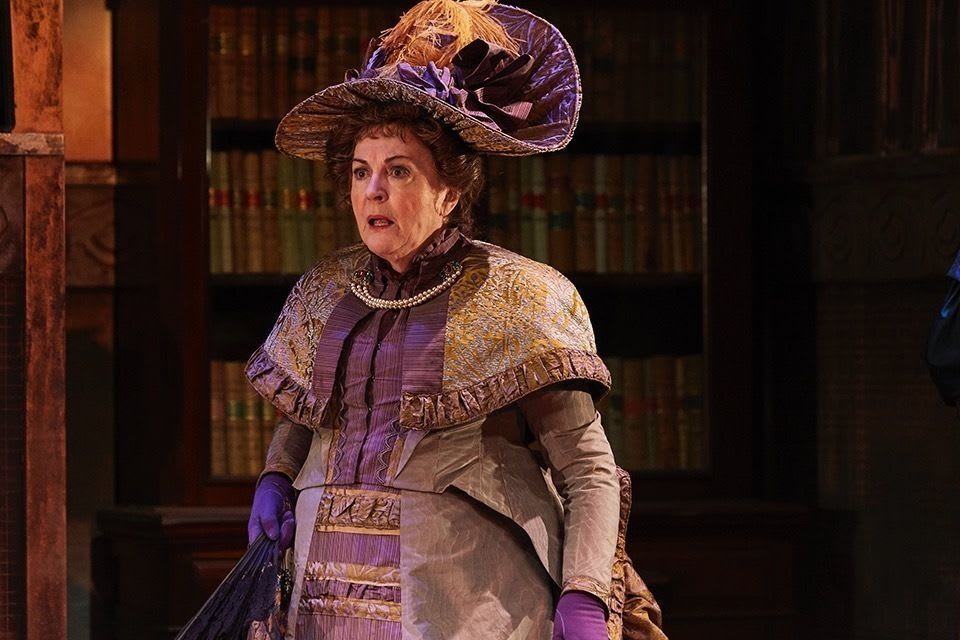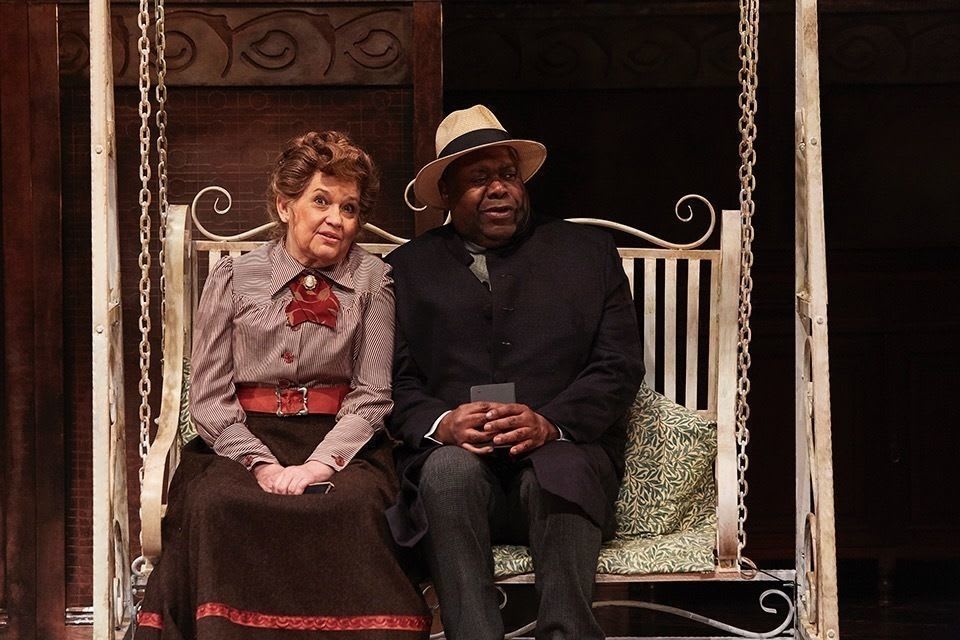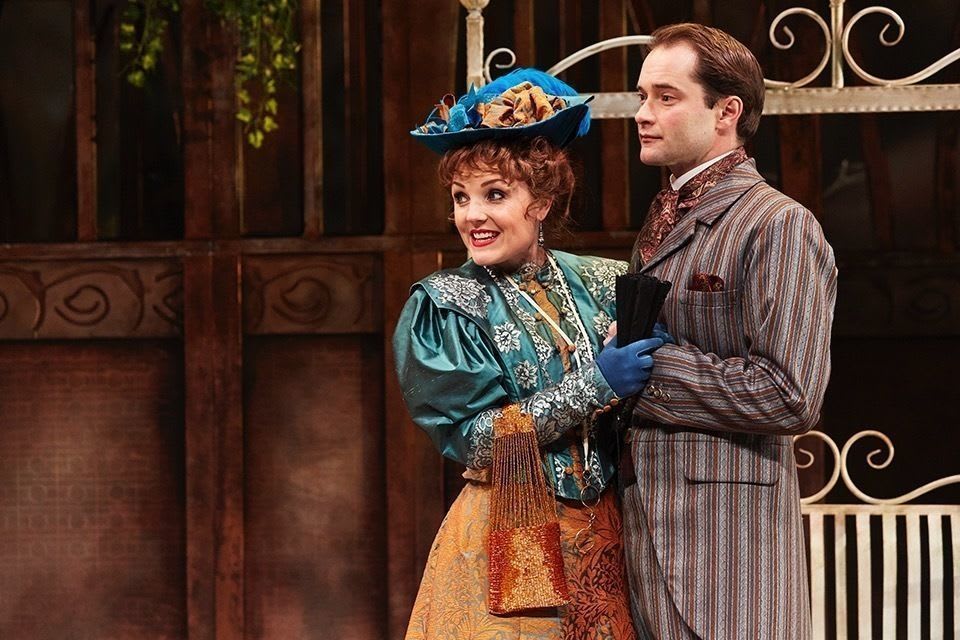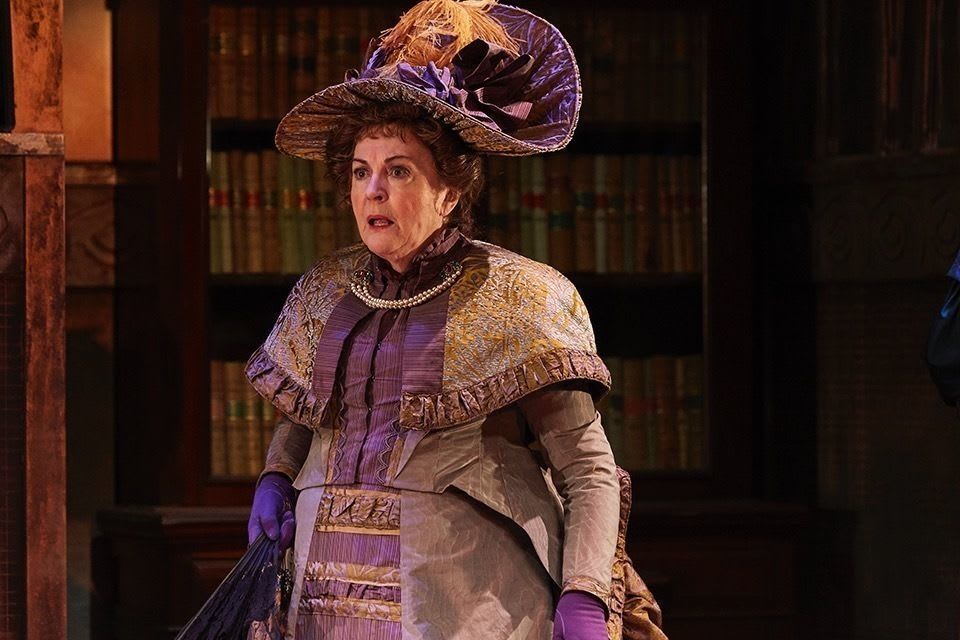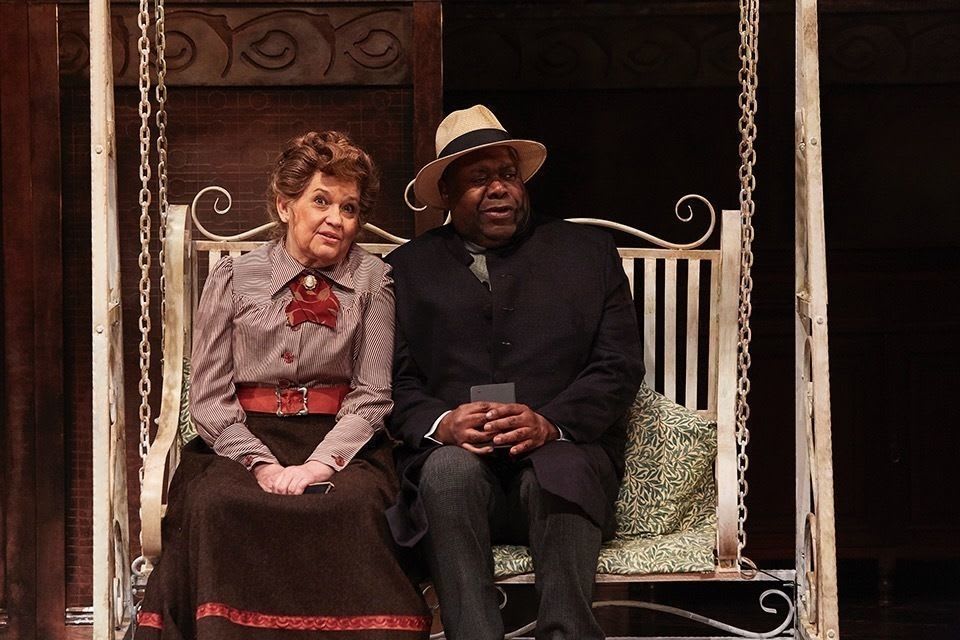 This play was written in 1894 when Wilde was 'flavour of the month' and his plays were very popular and well-attended, but, while in production the audiences were laughing at his acerbic wit and humour, little did they realise that he was also pointing out the lies and deceits which men use to avoid anything they don't want to do.
Of the two men we meet first, one has invented an ailing friend called Bunbury who is in constant need of help and the other has an imaginary, irresponsible, wicked brother equally, and as frequently, in need of his attention.
The first act proceeds giving us the characters, beliefs, attitudes and absurdities of these two men, Algernon and Jack, while waiting for Algernon's formidable aunt (Lady Bracknell) to arrive for tea. When she did eventually sweep into the room, I could not understand why they had dressed her in a costume with a bustle so enormous it reminded me of the front half of a pantomime horse giving Gwen Taylor a very difficult task to establish any credibility at all.
Happily, this well loved and very experienced actress manages to rise above it, and when it comes to the famous 'handbag' speech, her Lady Bracknell finds it ridiculously funny as well as totally outrageous and completely unacceptable when Jack produces it as the nearest thing he has to a relative.
This is a play which has been performed so very often that it must be difficult to find something new to present to an audience. Director Alastair Whatley has decided to begin the first two acts with a static scene which suddenly comes to life as the curtain rises (a little like Acorn Antiques when the actors realise the camera is rolling). The first finds Moulton, the maid, having an illicit cigarette and rushing off before she is discovered, and the second has Jack's ward Cecily poised with a watering can before being called to her German lesson with governess Miss Prism.
The two men give a good account of themselves with Thomas Howes's Algernon slightly pompous and very fond of his food and Peter Sandys-Clarke's Jack a little more serious and desperately in love with Lady Bracknell's daughter, Lady Gwendolen. The play really comes to life in act two with the arrival of Susan Penhaligon as Miss Prism, looking far younger than any Miss Prism I have seen before and this is a lady who enjoys a little tipple. Could that be the reason she mixed up a baby with a manuscript and put the wrong one into her capacious handbag years ago?
There is delightfully funny interaction between Miss Prism and Geoff Aymer's Reverend Canon Chasuble and also some fun with the unconventionally forthright Gwendolen (Kerry Ellis) and the precocious Cecily (Louise Coulthard), first antagonists before forming a partnership with their complaints about the men.
Altogether, the very enjoyable evening I expected with some interesting and unexpected little twists.
Reviewer: Sheila Connor