The Incident
Joakim Daun
Canada Water Theatre
–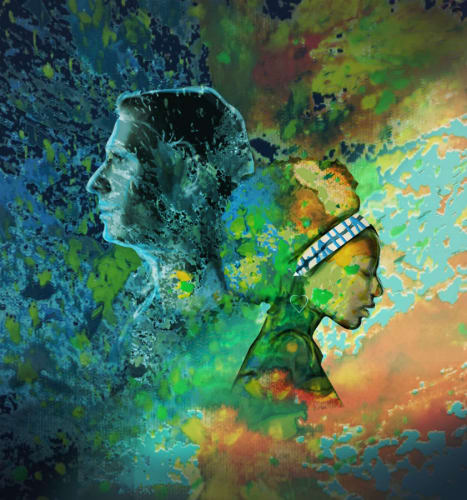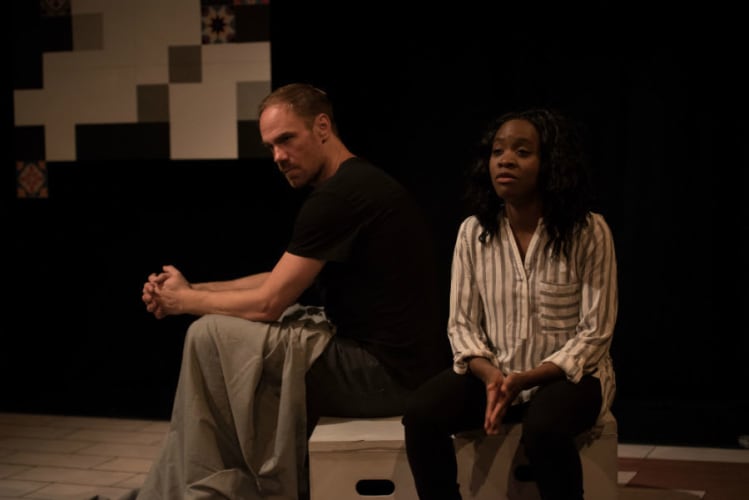 Love is not enough.
That's what Monica, a black woman from Zimbabwe, discovers when she lives in a small town some distance from Stockholm with Jan (David Weiss), a white man from Sweden. He just doesn't get the racism she faces.
Granted, he may be right when he says that she is making too much of the fact that customs only ask her, the black person, whether she is carrying any drugs into the country. The problem is, that kind of thing keeps happening. And things get worse when she is accused of slapping a child at the school where she teaches and Jan is the headteacher.
Racist abuse is posted on the school's web site, newspapers stoke up racism and her home is attacked.
Cassandra Hercules gives a strong warm performance as the victimised Monica who finds that love is just not enough to sustain her relationship with Jan. Something more is needed.
Jan is such an unpleasant, superficial, self-absorbed cold fish, the actor probably needs some time after the show in front of a roasting fire to return him to the world.
Even in their most intimate moment, as Monica straddles his body ready to give him a special sexual massage, he starts to vaguely chat about the importance of education which would have been enough to turn off even Casanova's romantic yearnings.
And there is a puzzle. We never get any sense of why Monica fell in love with him in the first place. A good deal of the time, they stand or sit at some distance from each other and, as their relationship sours, they practically pitch themselves at either end of the stage.
It's not as if they have a line in passionate dialogue. Indeed, there is often a certain unreal formality about what they say.
When things grow intensely strained, Jan looks across at Monica as she asks, "who do you see, a soulmate or an enemy?"
And of course the answer should be, he only sees himself.
The characters are not convincing but this story is surely one worth showing. Racism can fracture even the most caring relationships.
The trouble is that aspects of the story are also unconvincing.
Although the accusation that Monica physically assaulted a child has been reported to the police, the school and the media, she is not suspended, and according to Monica no-one has even talked to her about the issue.
I tell you, even the sleepy policeman of my childhood village would make a better job of it than that, and I'm told that Sweden has a more rigorous system than the UK.
It's also perhaps a minor point but I can't recall any public flashpoints over racism that stirred up only the racists and not the anti-racists.
On Saturday when the Far Right DFLA were trying to march from Hyde Park to Whitehall, I walked from the big Stand up to Racism rally blocking the end of Whitehall to Haymarket where hundreds of very young people angrily halted the march in its tracks.
Surely Sweden has one or two anti-racists who might have murmured some dissenting solidarity with Monica. Not only would that have been more real, it might have given an average audience member a glimmer of hope that Sweden wasn't freakishly dangerous.
I'd hate to think that the place is entirely populated by cold fish like Jan, active racists and the Government minister who in a back screen video announces that the solution to racism is to abolish the term race. Hmm.
I think we should ring the London theatre emergency hotline and call in the drama wizards to save what could be an important play before Sweden declares it an international incident.
Reviewer: Keith Mckenna