The Inevitable Heartbreak of Gavin Plimsole

SharkLegs Theatre
Pleasance Dome
–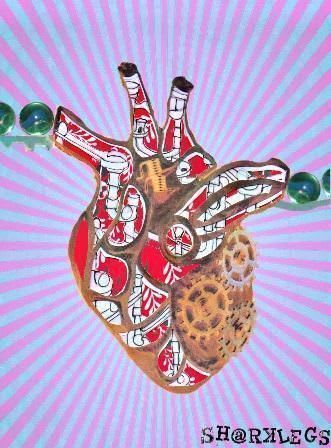 With every audience member connected to their own heart monitor on entry, you would think that The Inevitable Heartbreak of Gavin Plimsole would get the blood pumping and the hearts racing. Unfortunately, however, you get a half-hearted attempt at an adult kid show that in confused, unclear and clunky.
Winners of Les Enfants Terribles Award 2016, SharkLegs Theatre has certainly created an original and quirky production but, unlike their prize-givers, its whole production feels a little slapdash.
Based around Gavin Plimsole, a toy maker who has been diagnosed with a rare heart defect, the three-man cast use every theatrical element possible to bring his story of love and loss to the audience, including puppetry, audience participation and clever technology. You can't help but feel they have maybe packed too much in and the message of the piece (whatever it may be) gets muddled behind the dramatics.
To begin with, what feels very child-friendly quickly takes a very adult turn as the the actors all swear at points and the mention of adult habits just doesn't feel in keeping with the atmosphere or the story on stage.
There are also obvious issues with the direction of the piece. Set in an opened-up shed, sightlines are often an issue. With every audience member's heart reading projected onto the walls, it's a shame that many cannot take part in the fun as they can't see what their heart is doing throughout the production.
The Inevitable Heartbreak of Gavin Plimsole is certainly a light-hearted production but with a little more time and some more polishing this fun play could be making heartbeats soar.
Reviewer: Liam Blain