The Island
Athol Fugard, John Kani and Winston Ntshona
Young Vic
The Clare at the Young Vic
–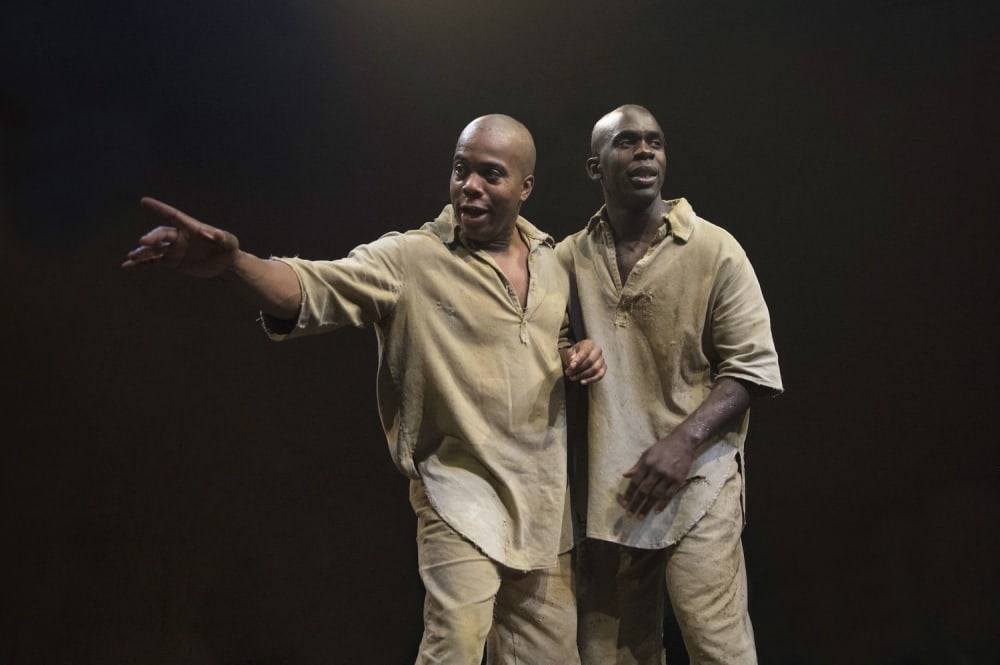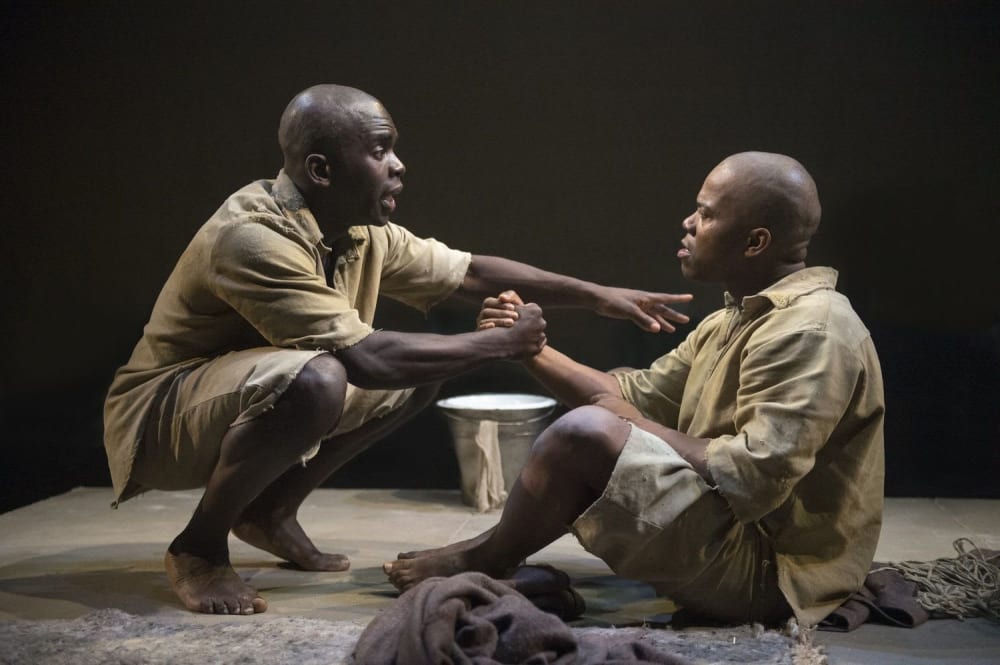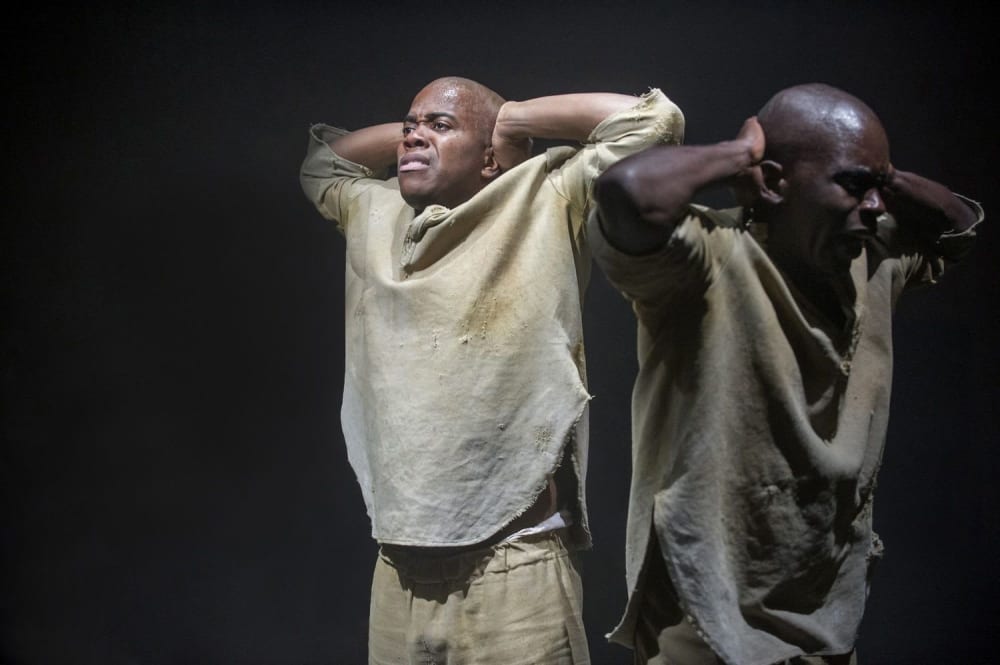 'I have cherished the ideal of a democratic and free society in which all persons live together in harmony and with equal opportunities. It is an ideal which I hope to live for and to achieve. But if needs be, it is an ideal for which I am prepared to die'.
Spoken by Nelson Mandela at the outset of his trial for sabotage nearly fifty years ago, these words permeate the Young Vic's outstanding new production of The Island—a play inspired by the anti-Apartheid leader's experience in South Africa's Robben Island prison.
Penned by Athol Fugard alongside two one-time prisoners at Robben Island, John Kani and Winston Ntshona, The Island follows a pair of political prisoners through an endless cycle of futile labour and persecution. Hodoshe, the unseen prison guard responsible for this treatment, is the embodiment of Apartheid; he looms large over the inmates, symbolizing the institutionalized segregation that defined South Africa throughout the second half of the twentieth century.
John (played superbly by Daniel Poyser) decides to talk back to his oppressor by staging a politically-charged scene from the Greek tragedy Antigone in the prison talent show. Having illegally buried her brother Polynices, a man sentenced to rot on the battlefield where he died by King Creon, Antigone admits her guilt on trial but turns the tables by pointing out the injustice of Creon's actions.
Winner of the James Menzies-Kitchin award for directors, Alex Brown expertly helms this production. The challenge with a two-hander is keeping the ball in the air. Brown succeeds here, establishing high stakes and a strong engine to drive this one-act show. Brown also excels at highlighting the uncompromising connection at the core of John and Winston's relationship—they are brothers first, compatriots second.
As Fugard's inmates, Daniel Poyser and Jimmy Akingbola make this show sing. In just eighty minutes, both give us fully fleshed-out renditions of the men they inhabit. Poyser succeeds in delivering John's bravado, playful spirit and commitment to the cause while also layering in aspects of the character's vulnerability. We see John's fragility as he learns his sentence is coming to an end. Life on the outside brings its own challenges.
Akingbola offers an irresistible counterpoint as the stubborn, grumbling Winston, particularly in initial scenes when he begrudgingly suits up in a makeshift Antigone costume and tries his hand at acting dainty. When the gears shift and Winston allows the news that John will soon be released from the prison to sink in, Akingbola is equally strong. For Winston, losing his cellmate makes the prospect of a life sentence even more unbearable.
Staged with a minimalist touch in the Young Vic's Clare space, The Island offers a clear sense of the oppression faced by Robben Island inmates. Richard Howell's lighting is key here, isolating John and Winston through Hodoshe's threatening gaze and bringing the stark reality of a prison talent show to life.
This play-within-the-play is one of many high points in The Island. The house lights come up and Winston and John address the audience directly. In this moving moment, spectators become the prison cohort complicit in John and Winston's impassioned attack on the institution from within.
The Island is a powerful, must-see production based on radical events in our past that can and should inform our continued journey towards improving race relations. Not only did Mandela perform the role of Creon in a Robben Island production of Antigone but, like the Greek heroine, he faced his criminal charges head-on and freely admitted that he was guilty of sabotage, an honest response to unchecked tyranny.
Reviewer: Melissa Poll