The Island
Athol Fugard, John Kani and Winston Ntshona
The Theatre Chipping Norton and The Dukes Lancaster
The Dukes, Lancaster
–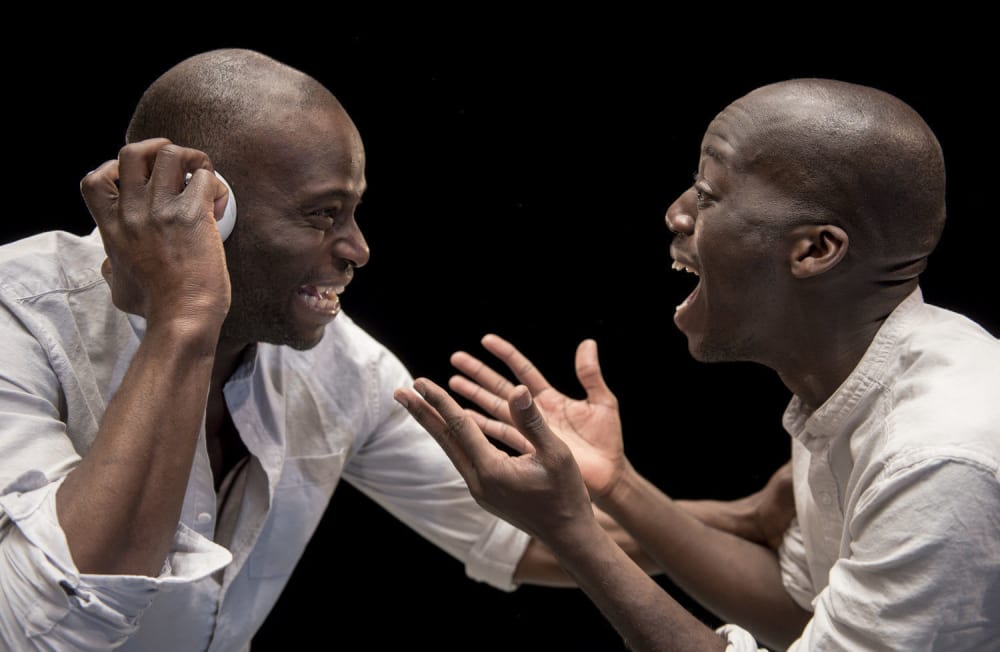 It's just 10 years since two of the original performers and devisers of this famous play gave it one of their final stage performances at The Lowry in Salford.
John Kani and Winston Ntshona had fashioned The Island, along with playwright Athol Fugard, at the height of South Africa's apartheid era, and 'buried' within it a noble and eloquent riposte to the regime.
It's no less powerful, absorbing, touching or funny when revived here by two much younger performers, whose youth even heightens the cruelty of their plight as prisoners.
Edward Dede as Winston and Mark Springer as John give two excellent performances of restrained power in a co-production between the Chipping Norton and Lancaster theatres which is also touring.
The first 10 minutes are a virtually silent tableau to the meaningless toil undertaken by apartheid prisoners on Robben Island, where Nelson Mandela and many others were held. Even in the prison quarry, gradual differences in their characters become apparent and when they return to their cells these become the traits that can simultaneously unite and divide them.
John wants to rehearse a version of Antigone for a forthcoming concert party, but Winston is reluctant to become the Greek heroine, even if it gives them the chance to address their tormentors about death and honour. And especially if it requires him to dress up as a woman!
Imagination however is their sole means of escape, and when the actual reality of John's situation becomes apparent it is almost too much for Winston to bear.
In 90 minutes of the type of intense drama so well suited to the Dukes' Round theatre space, The Island reveals itself again as a testament to the power of human spirit. It's played out on a stage about the size of a boxing ring, and below a lighting design, by Alexandra Stafford, that enhances that impression.
Even after South Africa's historic changes, The Island loses none of its contemporary relevance to the cause of humanity.
Reviewer: David Upton