The Jacobin
Antonín Dvořák, Text by Marie Červinková-Riegrová
National Theatre Brno
National Theatre Brno, Czech Republic
–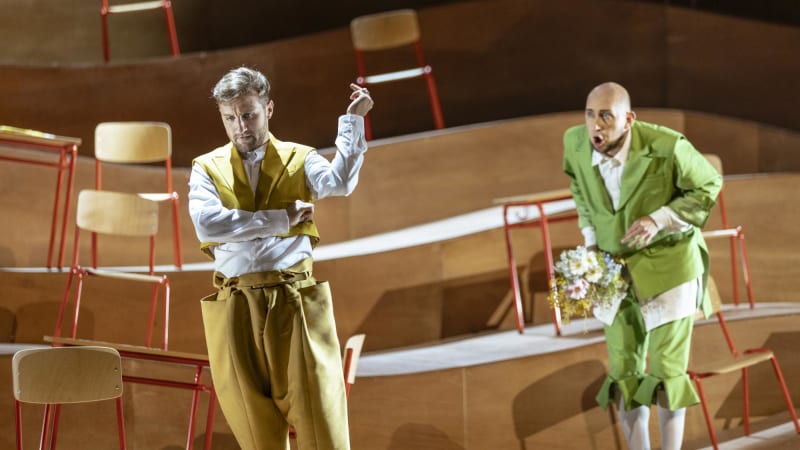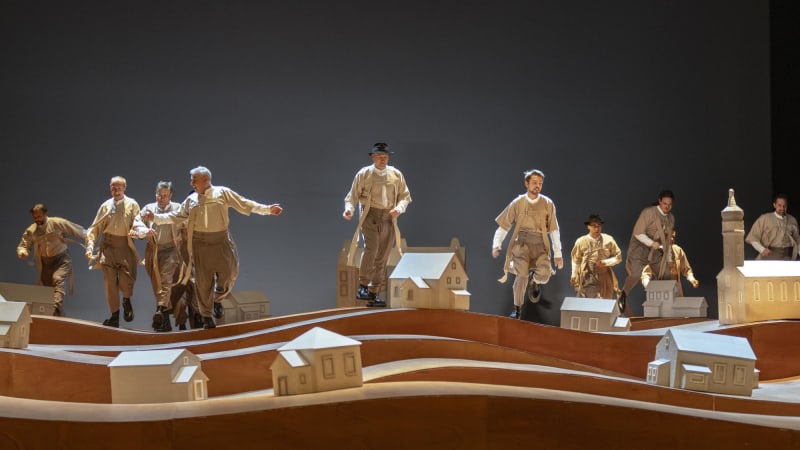 Antonín Dvořák's opera The Jacobin, which premièred in in 1888, is extremely popular in the Czech Republic but little known outside of it. It is thought to be too Czech to have a wider appeal. Martin Glaser's production, conducted by Jakub Klecker, which was televised this year, hopes to correct that opinion.
The opera, inspired by sweet memories of youthful love and pride in the homeland, is about the power of music. Dvořák, a devout Christian, said it was God who gave us the holy magic of music.
Glaser says Dvořák's music is stronger than his drama. The leading character in the village is Teacher Benda, a music teacher, who is obsessed with music. The community finds relief in singing, and one of the high spots is the children rehearsing a homage cantata. Benda is based on Dvořák's own boyhood teacher.
Count Harasov (David Szendiuch) is misled by his wicked nephew into believing his son Bohuš (Roman Hoza) is a Jacobin and disowns him. He also objects to Bohuš marrying Julie (Pavla Vykopalová) against his wishes. The truth is, his son very nearly lost his head for his anti-French Revolution sentiments.
Terinka (Lucie Kaňková) wants to marry young Jiří (Aleš Briscein) and not Filip (Jan Šťáva), the ugly old man, her father, Benda (Petr Levíček), wants her to marry. Šťáva, dressed all in green, acts like a comic villain in a children's picture book.
In the first two acts, designer Paval Borák creates a softly coloured fairy tale countryside with its rising and falling landscape and its rolling hills and its tiny-tiny toy houses, which is very charming.
The third act is unexpectedly serious and Szendiuch takes the Count's long aria, in which he expresses his deep love for his estranged son very seriously indeed.
The opera's many pleasures include a love duet sung by Kaňková and Briscein and a duet sung by Vykopalová and Hoza, both in act 2, plus a happy reconciliation for a finale.
National Theatre Brno's The Jacobin can be watched free on the OperaVision channel.
Reviewer: Robert Tanitch