The Jewish Legends
Chris Burgess
Aria Entertainment
The Jewish Museum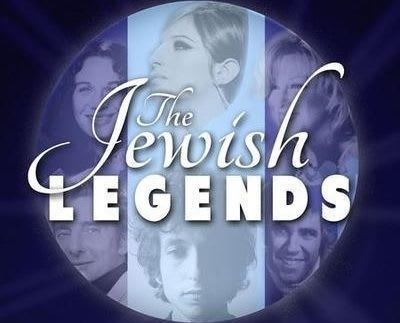 Four singers and musical director Lee Freeman at the keyboard here celebrate eight Jewish entertainment names. They are only a handful of the very many Jewish writers, composers, directors, choreographers, designers and performers who have made a major contribution to show business history. This evocative selection of their work offers two hours of musical entertainment drawn from a century of song, dance and comedy.
The programme begins with Al Jonson and follows him with Sophie Tucker, Groucho Marx, Fanny Brice, Zero Mostel, Barbra Streisand, Bette Midler and Burt Bacharach. It is not just a sequence of the songs associated with them. Chris Burgess provides a script that offers us mini-biographies of each of them; an anecdotal record of both professional and private lives that this talented cast present so freshly that one could think it improvised.
Songs associated with them are carefully chosen to fit into that story, often a reflection of their Jewishness, though of course they are favourites too, but this is not just a show for a Jewish audience and much of its humour is self-deprecating.
Four barstools and a keyboard are the only setting (at least at this venue); the singers in black waistcoats and white shirts, and black dresses. The second half bursts into colour with the ladies in red and blue and the men in shirts of slightly darker hue but, though the production values may be simple, this is no formal concert performance.
Director and choreographer Stewart Nicholls creates an animated presentation that keeps the performers interacting, allowing them to exploit the humour or the pathos of each piece of the story with snatches of dance that spring spontaneously from the song or situation.
The story telling is passed between the actors and the songs often involve all of them, though individuals may sometimes represent a particular performer. Although an occasional iconic gesture or characteristic phrasing conjures up the artist, there is no attempt at impersonation and the success of these performers lies in making the songs their own.
Martin Neely, arms-outstretched as Al Jolson, a Lithuanian rabbi's son, singing "Mammy" and Molly Marie Walsh as Sophie Tucker come with reminders that many Jewish entertainers had to begin in black-face. Did you know Jolson's dresser had to run the taps in his dressing room to hide the applause for other performers? This show celebrates these people warts and all.
We don't just get "My Yiddisher Mamma" but Tucker's humour too—and the raunchiness of Bette Middler who, after singing "Matchmaker, Matchmaker" 1,324 times while in the run of Fiddler on the Roof, left the show to team up with Barry Manilow (as pianist) to do cabaret in gay bathhouses.
There is Zero Mostel, star of Fiddler, rejected after being branded as a communist but offered the role of Tevye by the very man who had got him blacklisted: Jerome Robbins (also Jewish).
Fanny Brice, "a cartoon in flesh" her self-description, of whom they said she "cut her nose to spite her race", had a bad time with her husbands, especially Nick Arnstein, so "My Man" became an ironic number. Brice was a great role for Barbra Streisand so Funny Girl songs feature in her segment too, but also Hello Dolly and her own movie Yentl, a rebellious statement against the very male-centred "Tradition" of Fiddler. That is all summed up in "Where is it Written" here sung by Molly.
This cavalcade of song does not only represent performers, these numbers often had Jewish composers and lyricists and the eighth "legend" the show celebrates is composer Burt Bacharach. He is a man who at first did not embrace his roots, then found himself working alongside the many Jewish musicians in Broadway's Brill Building.
His "Anyone who had a Heart" is paired with comment on his relationship with a daughter who committed suicide but the emphasis is on his large and beautifully crafted output. Of his own work "Alfie" was apparently his favourite song; it took Cilla Black 32 takes before he was satisfied with their recording. Here it gets a gentle rendering from Steven Serlin before a rousing "What's New Pussycat" and a lively Bacharach medley.
The Jewish Legends is a musical feast of more than 30 numbers celebrating eight greats but there have been many more legendary Jewish performers and songwriters and there are signs this could be just the first of a series of shows.
The Jewish Legends will be running at Upstairs at the Gatehouse 3-15 March.
Reviewer: Howard Loxton