The Joke
Will Adamsdale with Brian Logan and Lloyd Hutchinson
Fuel Theatre
Camden People's Theatre
–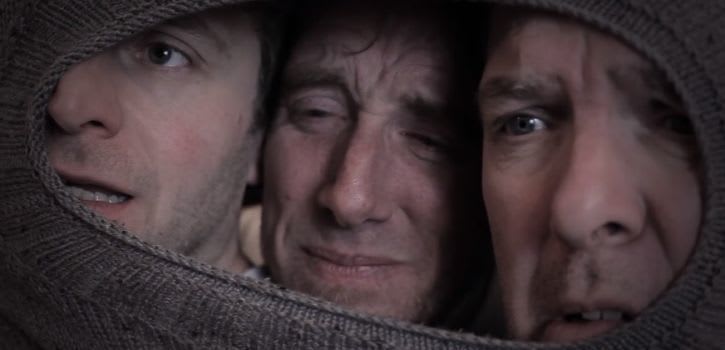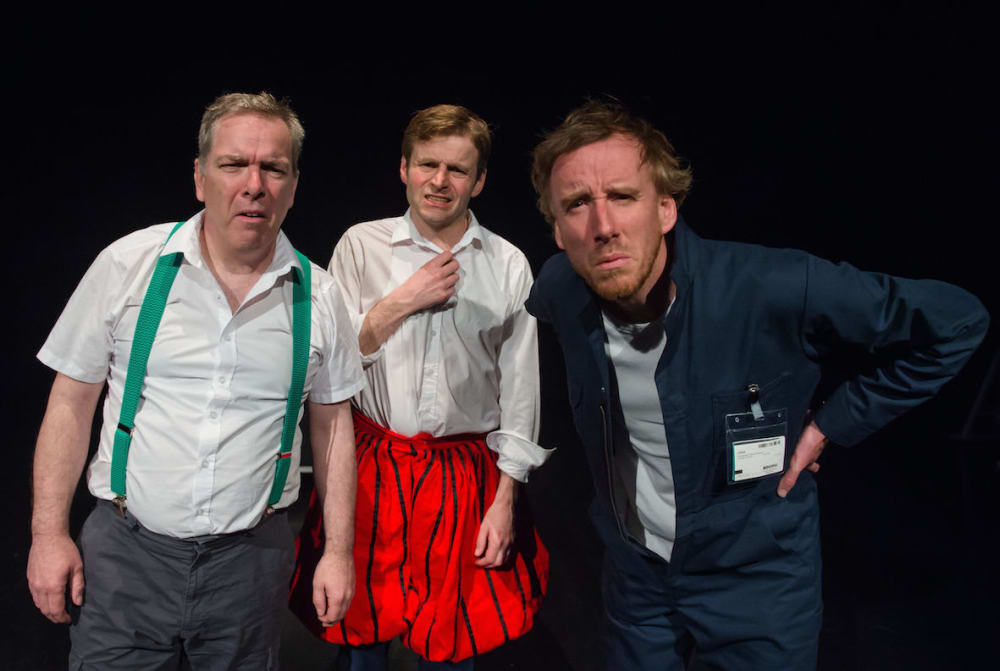 There isn't much can be said about this show without spoiling it for anyone going to see it—but it is a joke—and a good one.
It is a 90-minute show (originally commissioned by Unity Theatre, Liverpool) devised by Will Adamsdale, Brian Logan and Lloyd Hutchinson with what they phrase as "directing support" from Joe Hill Gibbins and design by Michael Vale.
At first, the joke would seem to be on the audience, then on one performer. Then it begins to become recognisable as a joke in that most traditional of forms about three different nationalities.
There's "an Englishman an Irishman and a Scotsman…." The rest of it is awaiting discovery and that is up to Will Adamsdale's panicking, sweat-soaked Englishman, Brian Logan's more laid-back Scotsman and Lloyd Hutchinson's Irishman, though he denies being Irish: he's from Belfast.
It is a joke they are trapped in and they have to tell it.
There is a surreal set-up of uncertainty and some bigger controller that smacks of Godot and Rosencrantz and Guildenstern are Dead and quirky comedy about how theatre is created through imagination, but most of the humour comes from a satirical look at national stereotyping and the expression of patriotic pride as ordinary people begin to conform to the prototype and try to identify what they are proud of.
The Joke is a more a romp than serious satire. If the humour sometimes sags it soon picks up—and different audiences find different things funny. With their frantic, exasperated flailing to find a finish that might liberate, these three awake sympathy along with laughter and they put so much into giving the audience a good time they well earn the enthusiastic applause that thanks them.
Reviewer: Howard Loxton