The King and I
Music by Richard Rodgers; book and lyrics by Oscar Hammerstein II
The Lincoln Center Theater
Leeds Grand Theatre
–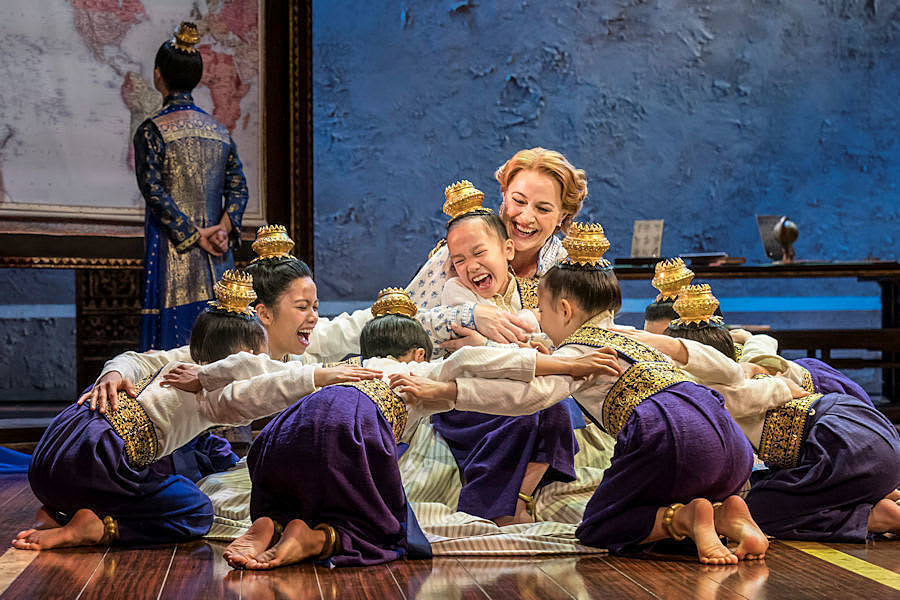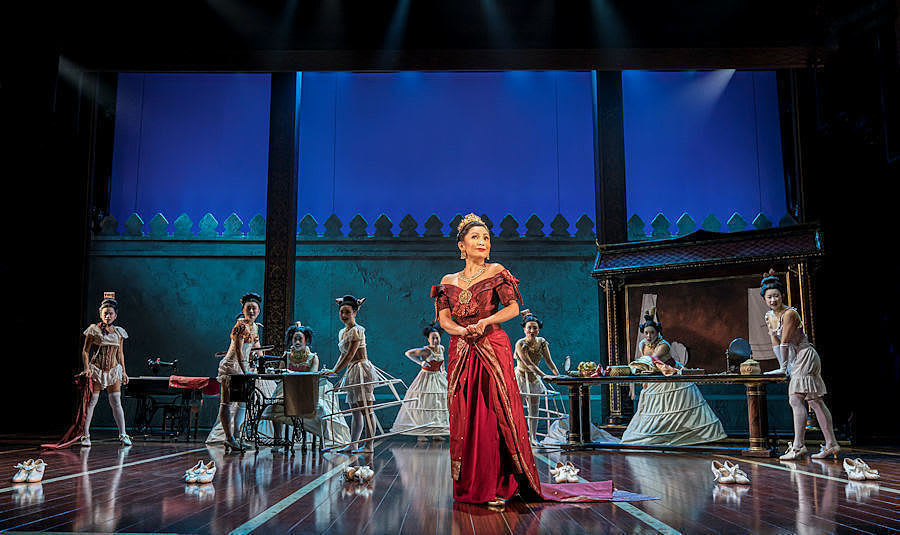 When Bartlett Sher's revival of The King and I hit Broadway back in 2015, it was met with the kind of praise that most theatre producers can only dream of. The production's critical reputation was further cemented when it picked up four Tony Awards, including the coveted gong for Best Revival of a Musical.
Fresh from an acclaimed London run, The King and I is now in the middle of a grand national tour. Having never seen a Rodgers and Hammerstein musical on stage before, I was excited to plug this gap in my musical knowledge, and I'm pleased to report that Sher's production did not disappoint.
Rodgers and Hammerstein's most ostentatious musical opens in 1862, with widowed teacher Anna (Annalene Beechey) arriving in Bangkok with her young son. Eager to modernise his country, the King of Siam (Jose Llana) has hired Anna to teach English to his numerous children.
Although the relationship between Anna and the King is fractious at first—the former insists on being given the house she was promised, while the latter insists that she must live in the palace—the two characters slowly build up a relationship based on affection and mutual respect.
The great challenge of staging The King and I is what to do with the musical's apparent condescension towards the people of Siam. Given the musical's subject matter—a British woman teaches western values to a bunch of eastern children—it's hardly surprising that it's been banned in Thailand since 1956.
While these concerns aren't eliminated altogether, Sher's production demonstrates that the politics of The King and I are more nuanced than we might expect. For instance, a revised script that draws upon earlier drafts makes Siam's precarious position much clearer: the kingdom must modernise (i.e. westernise) if it is to survive.
Despite these niggling imperfections, Sher's production is—in many ways—something of a triumph.
From the opening image, in which Anna and her son arrive in Bangkok on a paddle steamer against a startling red sunset, I was transfixed by the show's design. Michael Yeargan's sets are sumptuous, bringing the Siamese palace to life without overindulging in exoticism. Equally impressive are Catherine Zuber's ravishing costumes.
A production of The King and I lives or dies depending on the quality of its two leads, and both Annalene Beechey and Jose Llana rise to the challenge in spectacular fashion. Beechey brings warmth and empathy to the part of Anna, and her frustration with the King pays off in numerous comic moments. Her rendition of "Getting to Know You", which I've previously found irksome, was one of the evening's highlights. Llana manages to strike the odd balance of monstrousness and lovability that makes the King such an endlessly fascinating character.
Two performances in particular stand out from a strong supporting cast. As Tuptim, the slave girl who has been given to the King in marriage against her will, Paulina Yeung reveals a voice of heartrending loveliness. I was also greatly moved by Cezarah Bonner's wonderful performance as Lady Thiang, the King's long-suffering first wife. Her spellbinding rendition of "Something Wonderful" was the highpoint of the evening.
It would be remiss of me if I did not also mention Christopher Gattelli's superb choreography in "The Small House of Uncle Thomas" ballet, which draws upon Jerome Robbins's original work.
The King and I is currently on a lengthy UK tour and I urge you to seek it out if you want to see a first-class production of a Broadway classic.
Reviewer: James Ballands