The King and I
Music by Richard Rodgers, book and lyrics by Oscar Hammerstein
Lincoln Center Theater
Opera House, Manchester
–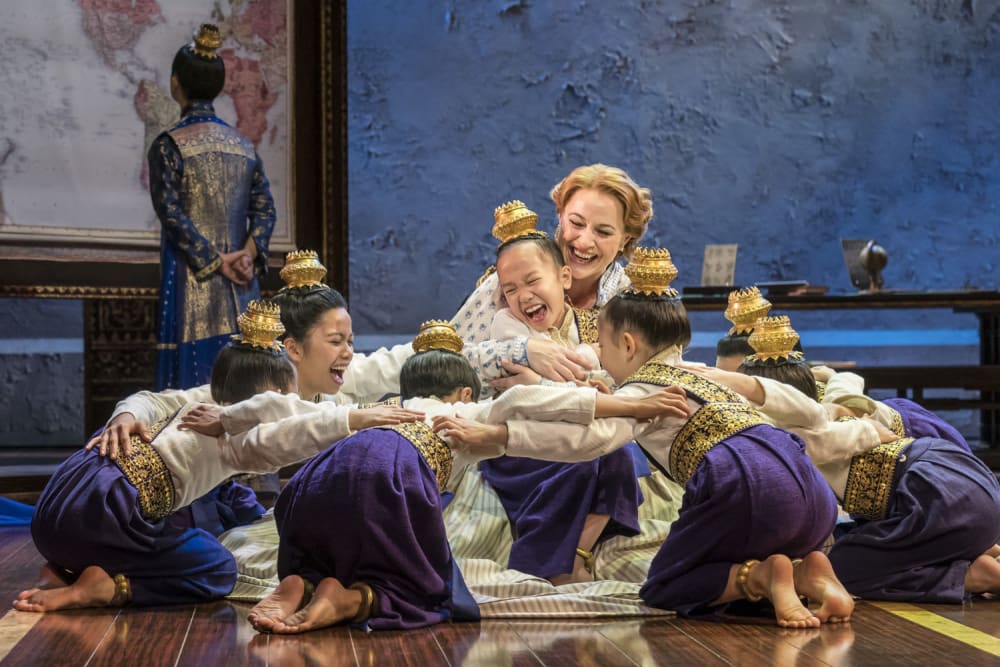 On the face of it, The King and I is not a musical that should age well. Written by iconic duo Rodgers and Hammerstein—and familiar to most people from the 1956 film starring Deborah Kerr and Yul Brynner—it tells the true story of Anna Leonowens, a British governess in 1860s Siam charged with teaching the royal children. The original film cast included only two actors of Asian origin, and the exaggerated Orientalism.
This production, originally mounted on Broadway in 2015 and now touring the UK, proves that The King and I shouldn't be consigned to the history books yet—or ever. For a start, the political, cultural and existential questions pondered by the King—and fiercely debated by him and Anna—are as relevant now as they were in the '50s. The meeting of Eastern and Western ideals mirrors our own contemporary struggles with cultural integration. With lyrics like "everybody find confusion in conclusion he concluded long ago," "Puzzlement" could be an anthem for the UK post-Brexit.
Jose Llana and Annalene Beechey excel in the lead roles, bringing the comedy and the spark in Anna and the King's exchanges to the fore. Llana's King is complex, his stubbornness and pride vying with quick intelligence; Beechey's Anna is strong and resolute, but with a vein of giggling girlishness.
The music is, undoubtedly, the real star of the show. Stephen Ridley's orchestra brings the lush, romantic score to fresh life and there are excellent vocal performances across the lead cast. Kamm Kunaree's voice is exceptional, and her "I Have Dreamed" with Kavin Panmeechao is incredibly poignant, but it was Cezarah Bonner's rendition of "Something Wonderful"—Lady Thiang's ode to her husband—that brought tears to my eyes.
A large part of this production's reinvention is down to the design. Catherine Zuber's costumes are a rainbow of sumptuous fabric and the shimmering, gold leaf-covered front cloth is an imaginative signifier of the splendour of the Siamese court.
This splendour is most prominent in "The Small House of Uncle Thomas", the miniature narrative ballet put on by the court for their visiting guests. Traditional costumes, mime and music combine with high drama and slick choreography to create a real highlight of the show.
In a time when theatres are inundated with new jukebox musicals, it's a joy to see a classic like The King and I revived and reinvented, proving its timelessness to a new generation with beautiful music and a moving, relevant story of friendship, love and respect across a cultural divide.
Reviewer: Georgina Wells