The Kingdom of Back / Mamela… / The Shape of Sound
Morgann Runacre-Temple / Mlindi Kulashe / Kenneth Tindall
Northern Ballet
Northern Stage, Newcastle
–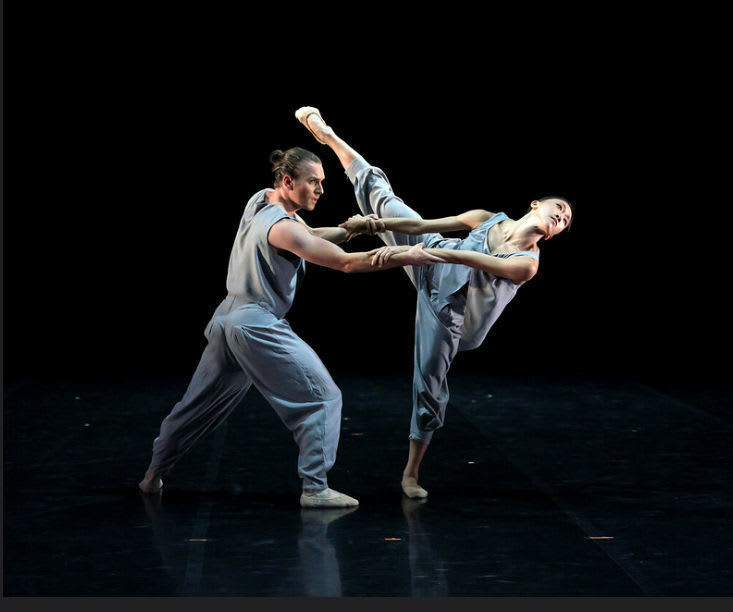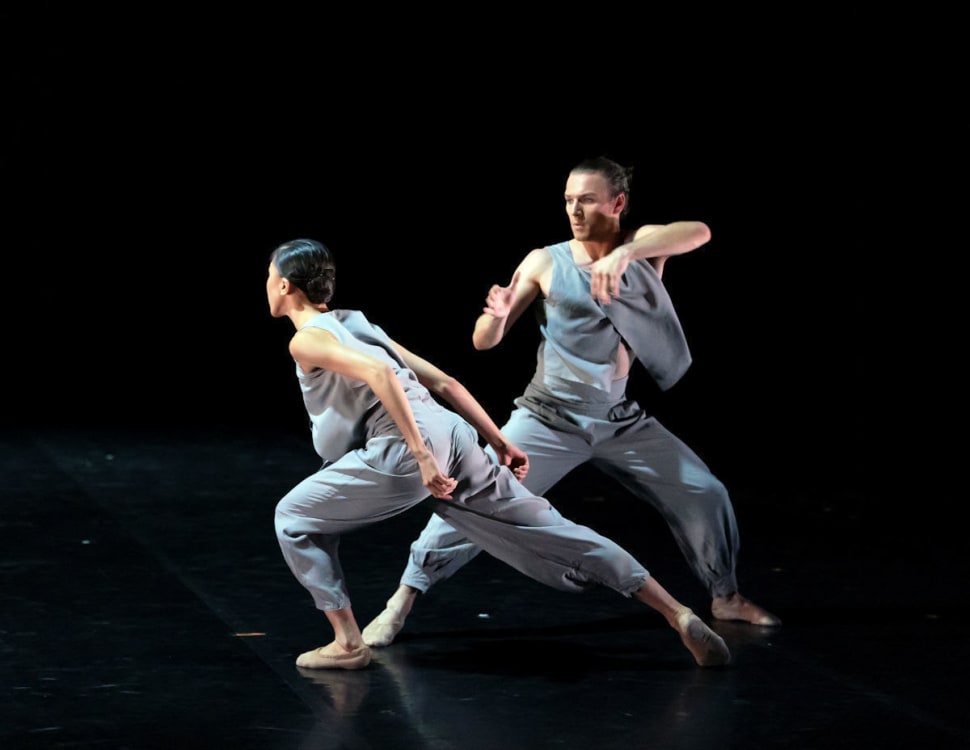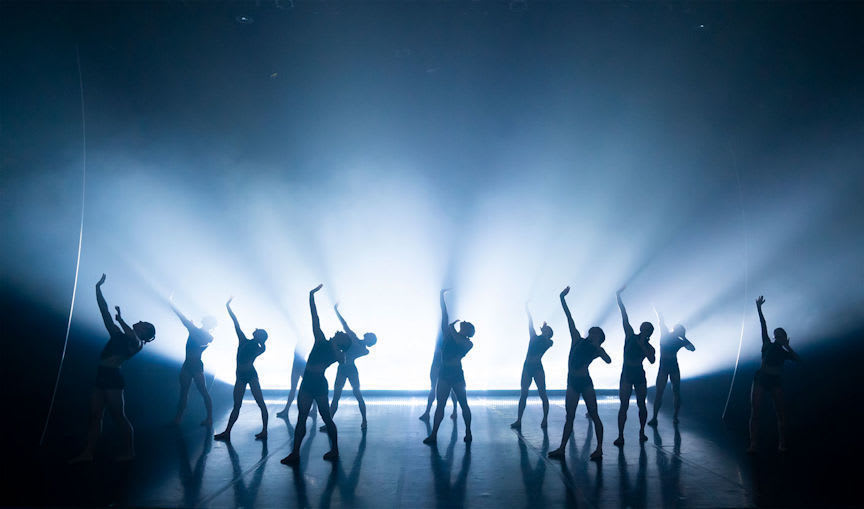 This mixed programme by Northern Ballet at Northern Stage signals two new departures of the company. It is its first visit to Northern Stage (normally it performs at the Theatre Royal to which it will return in November with Cinderella) and the programme itself which does not follow the usual pattern of narrative-led works but gives a platform to new choreographers and allows those who are more experienced to explore in a way which the normal programming would not allow.
The company advertises this as a "Mixed Programme" and it certainly lives up to its name. The three pieces are very different and provided much matter for discussion for departing audience members: "I thought A was brilliant!" Yes, it was good, but B was my favourite." "No. C definitely. The other two were fine but C outshone them."
And so on.
The Kingdom of Back
Choreographed by Morgann Runacre-Temple
Although not a narrative, The Kingdom of Back has a stronger storytelling element than the others. It focuses on Mozart's sister, Nannerl, and her relationship with her father Leopold and her brother Wolfgang. Runacre-Temple pictures here as being in the "Kingdom of the Back," the shadows.
In a rectangle of bright light, we find Nannerl in one of the large white wigs of the period. She is joined by a man dressed all in black; it soon becomes obvious that he is Leopold, her father. She is joined later by her brother, Wolfgang. Leopold, Wolfgang and all the others who join them move in and out of the bright rectangle but she can't. Something halts her every time she is about to set foot outside.
There is a mixture of seriousness and humour, even mischievousness, in the choreography, just as there is in Mozart's music, and the interaction between the dance and the music is delightful
The piece is danced to music by Bach and Mozart himself, some of it performed by The Swingle Singers, and by David Bowie. There are also extracts from letters written by Nannerl and Wolfgang to each other as he is on tour. There's a lovely moment when Nannerl ends a letter with a reference to "papa" and the soundtrack segues immediately into the Rondo from Mozart's Horn Concerto no.4 performed by The Swingle Singers—"Pah pah pah…" I laughed aloud.
And when Nannerl finally steps out of that rectangle, the audience's delight and relief were palpable. What a great start to the programme and the audience made its way to the bar for the first interval all abuzz.
Mamela…
Mlindi Kulashe
Mamela… ("Listen" in Xhosa, Kulashe's native language) is a complete contrast, an intense piece of angst, of confusion as to what life is—should be!—all about. Light grey costumes and brooding, shadowy lighting set the mood, a mood of oppression with moments of anguish, of sorrow and even of hope.
South African-born Mlindi Kulashe is a first soloist with the company (he danced the part of Mozart in The Kingdom of Back) and this is his debut choreography for Northern Ballet. My first thought was, "this is a young man's piece, a reflection of a young man trying to find his place in the scheme of things," but, in fact, we all have periods of doubt, of uncertainty, even, at times, of pain when wondering where we fit in the world.
Kulashe offers no answers. He merely explores the problem. If I were to use one word to describe his movement language, it would be yearning. To judge by its reception and by the usual audience interval conversations, it resonated with an awful lot of people.
The Shape of Sound
Kenneth Tindall
The title says it all. Tindall's choreography attempts to give bodily shape to the accompanying music, Max Richter's reworking—perhaps reinvention might be a better word—of Vivaldi's The Four Seasons. Tindall also worked closely with Alastair West producing an interaction between dance and lighting which is, to my knowledge, unique.
And not just unique but impressively effective too. Lighting plays an important part in dance, for in both classical ballet and contemporary dance side-lighting gives the dancers' bodies shape and form, lifting them away from the background. Here, Tindall and West go further so that often there is a sculptural quality about what we see on stage. This is particularly true in what are almost tableaux vivants.
There is one gobsmacking sequence—sorry for the vernacular but there's not a better word for it—in which pinpoint lighting and smoke allow body parts to appear and disappear—a foot here, a torso there, a leg, an arm. It is quite riveting.
No narrative then, but an imagining of the music in terms of shape and movement, whether it's the shape and movement of the entire company or a soloist, a duet or any other combination of dancers.
In the programme note, Tindall calls The Shape of Sound an abstract work, and so it is, but it certainly doesn't make it any less fascinating.
Definitely a very mixed programme, then, and certainly a very enjoyable and illuminating evening of dance. It put the dancers through their paces and they responded with skill, panache and total commitment. More of this please, Northern Ballet!
Reviewer: Peter Lathan