The Kite Runner
Khaled Hosseini, adapted by Matthew Spangler
UK Productions and Flying Entertainment, Nottingham Playhouse and Liverpool Everyman & Playhouse
Everyman, Cheltenham
–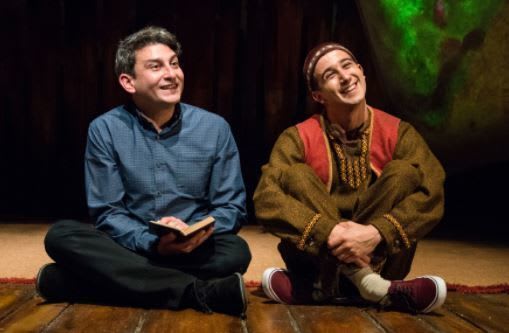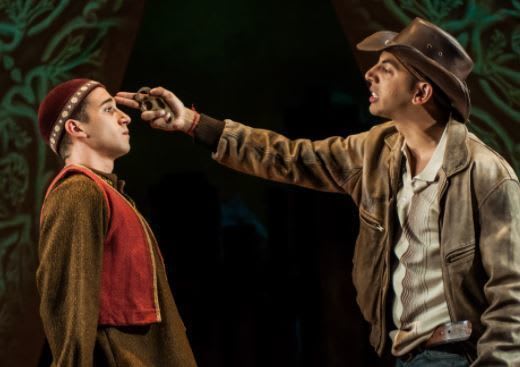 Read the book, seen the film. As for many in this sell-out audience, this was the third time around for me, and the shock, the pathos still have an extraordinary effect.
Even less now, if ever it was, is this a piece about kite-flying, but about division and loyalty, about betrayal and love. It is part of the continuing appeal of Khaled Hosseini's story, adapted here by Matthew Spangler, that it is loyalty and love that win through. Played against the heart-breaking history of Afghanistan, that is reason enough to be glad.
It is also a remarkable feature of the tale, particularly in this version often told directly to the audience by David Ahmad's Amir, an Afghan writer in exile like Hosseini, that its narrator should be a privileged, class-conscious weakling, ultimately redeemed only by an involuntary act of benevolence.
Amir fails to intervene to prevent the rape of his best-friend, his lower-caste servant Hassan (Jo Ben Ayed), and unable to face up to his guilt fabricates a story that leads to Hassan's ruin. Not until many years later can the conscience-stricken Amir make some amends, when he cannot avoid the goodness thrust upon him.
Ahmad switches between Amir's California-blessed later life and a pretty convincing depiction of a light-headed, ebullient 12-year-old in Kabul, his John-Wayne gun-toting adventures shared by a pasty-faced side-kick in Ayed's achingly loyal Hassan.
The course of revolutions and Taleban atrocities is told in short commentary, but illustrated more vividly in the flight of Amir's once wealthy father—"the summation of his life—two suitcases and a disappointing son." No wonder the novel became also a symbol of displacement and the plight of refugees.
Emilio Doorgasingh and Ravi Aujla are in their different ways the very personifications of Afghan patriarchal authority, while Bhavin Bhatt is given full licence to spew every glob of malice and perversion with which the author chose to fill his loathsome character of Assef, the thug turned Taleban sadist.
My principal reservation arose from the exaggerated and varied accents on stage. The story emerges from the recent history of Afghanistan, of course, but at times the voices had the forced tones of dastardly foreigners that one might have expected in a bad film of the 1950s and tended to diminish the universality of the play's messages of compassion and tolerance.
The action is accompanied for much of the time by virtuoso tabla playing by Hanif Khan and a variety of percussive effects, including whoosh-sounding schwirrbogens to simulate the noise of the wind. The football rattle-like schwirrbogen, if I'm not mistaken, is about as Afghan as a frankfurter sausage. Didn't I say the piece was universal?
Reviewer: Colin Davison