The Kite Runner
Matthew Spangler, based on the novel by Khaled Hosseini
Nottingham Playhouse and Liverpool Everyman & Playhouse
Grand Opera House, York
–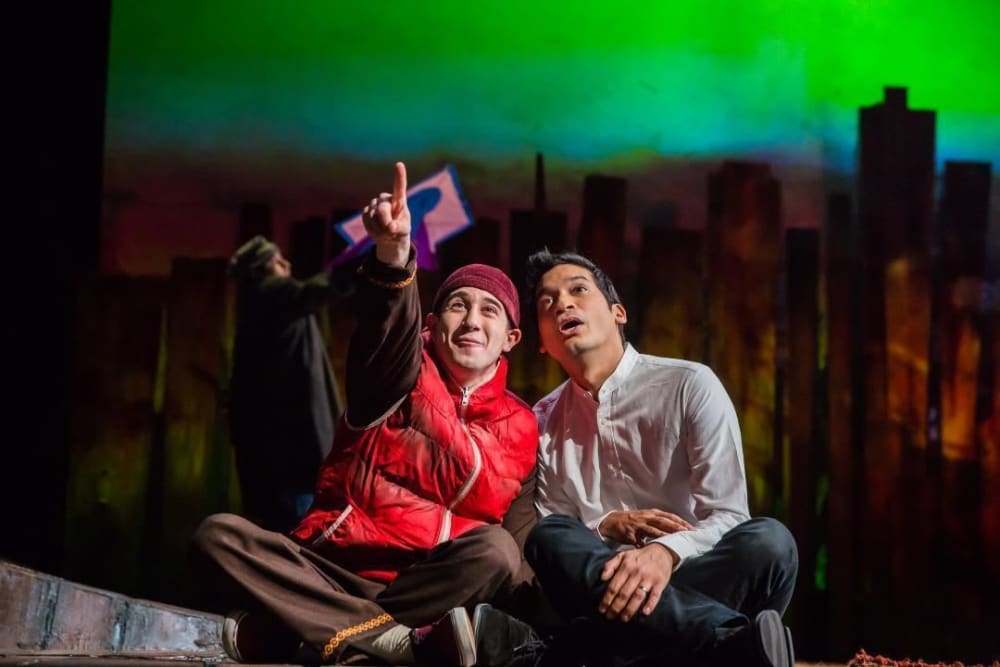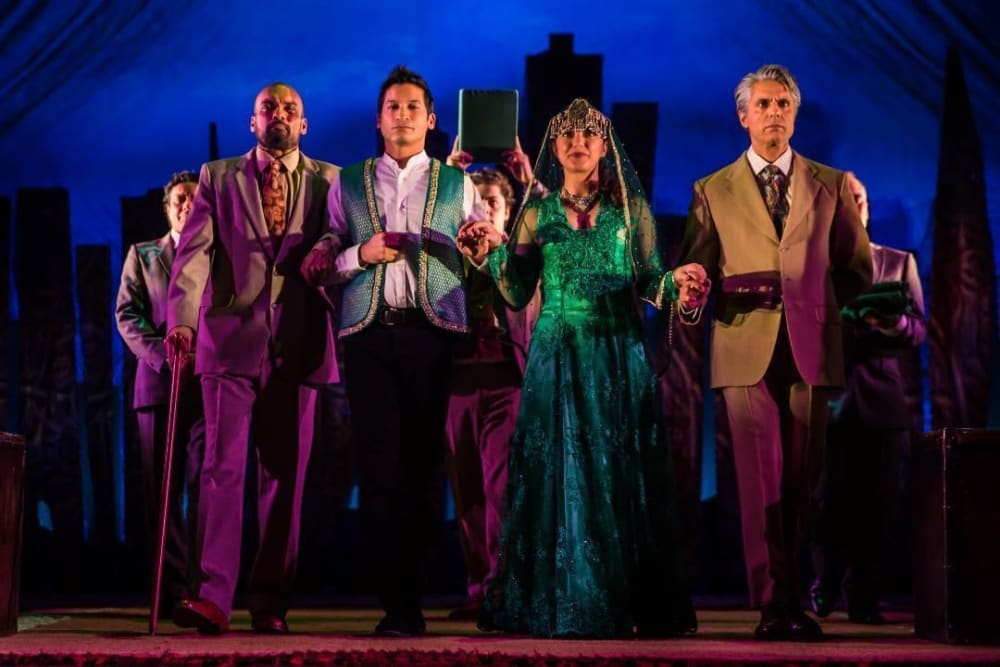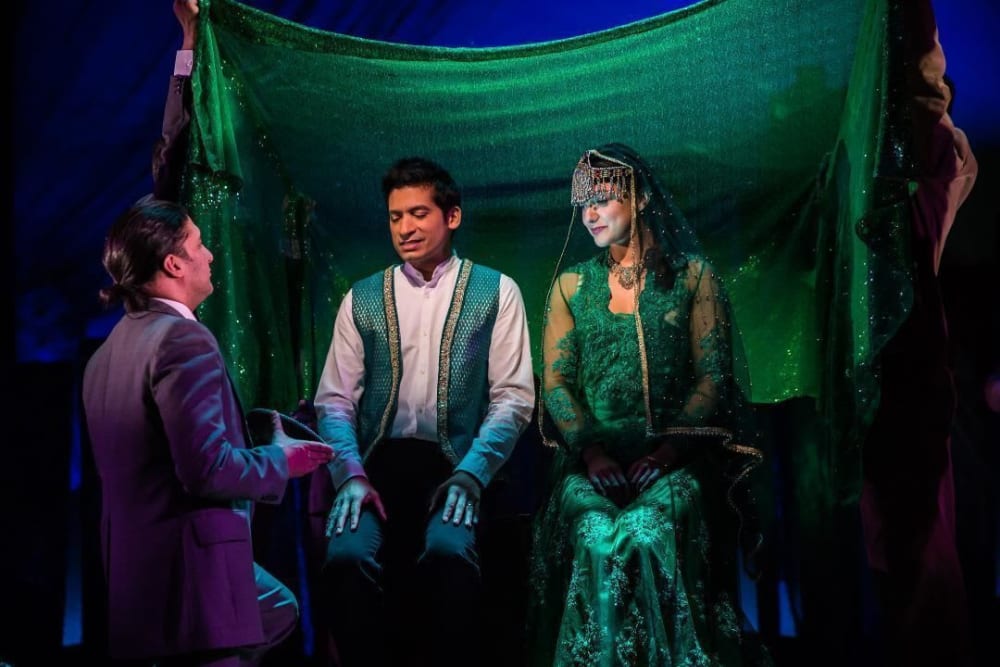 Since its publication in 2003, The Kite Runner has become a worldwide phenomenon, selling more than 31 million copies in 70 countries across the globe. This achievement is even more startling when one considers this novel marked the debut of its author, Khaled Hosseini—an Afghan-born physician who moved to the United States in his early teens.
One can easily understand the appeal of Hosseini's novel, which combines a well-constructed story of guilt and redemption with first-hand insight into what life was like in 1970s Afghanistan, when the country stood on the brink of war. Naturally, a film version soon followed in 2007, but Matthew Spangler's stage adaptation was actually written the year before.
The play, like the novel, is narrated by Amir (Raj Ghatak), who recounts his journey from childhood in Kabul to life as a married novelist in California.
The son of a wealthy merchant, affectionately known as Baba (Gary Pillai), Amir is best friends with Hassan (Jo Ben Ayed), the son of his father's domestic. However, there are underlying tensions between the two boys, with Hassan effectively serving as Amir's servant. This faultline is seized upon by Assef (Soroosh Lavasini), a sadistic local bully, who also ridicules the two friends for their ethnic differences: whereas Ali is a Pashtun, Amir is "only" a Hazara.
Amir has a difficult relationship with his father, who disapproves of his softness and nascent interest in writing. When Amir wins the local kite fighting tournament, he briefly wins his father's approval. However, Hassan's retrieval of his friend's kite kick-starts a chain of events that will leave an indelible mark on both their lives.
I had no familiarity with The Kite Runner before I saw down to watch this production, so I can offer no comparison with the original novel. I can say, however, that I found Spangler's adaptation largely enjoyable. That being said, it's the first part of the story—in which a rape is committed and a false accusation is made—that feels the most urgent and gripping.
My interest began to tail off towards the end of the production where Amir returns to Afghanistan from America in order to atone for his betrayal of Hassan. Hosseini's decision to redeem his central protagonist may work well in the novel, but I would have preferred a looser, more morally ambiguous ending.
At times, I was also frustrated by Amir's constant monologuing. Although it serves to recreate the first-person narration of the novel, there are several occasions where it undermines the show's dramatic power by stating the obvious, thereby eliminating any opportunity for nuance.
The Kite Runner benefits from a strong cast. Raj Ghatak is an engaging and confident leading man, although I found his vocal delivery rather one-note at times. Jo Ben Ayed gives a touching performance as Hassan, capturing the character's deep affection for Amir and his crippling insecurity when he is surrounded by his supposed "superiors". Soroosh Lavasini makes a genuinely unnerving villain, creating tension whenever he appears, and Gary Pillai commands the stage as Amir's overbearing father.
Giles Croft's fluid and dynamic direction results in an energetic production that is further enhanced by Jonathan Girling's immersive score (skilfully performed by Hanif Khan). The Kite Runner's various locations are brought to life by Barney George's simple yet evocative stage designs and William Simpson's vivid projections.
In attempting to offer a faithful adaptation of Hosseini's novel, it's possible that Spangler has attempted to take on too much. At any rate, The Kite Runner still offers audiences an enjoyable evening at the theatre, if hardly a transcendent one.
Reviewer: James Ballands