The Kite Runner
Adapted by Matthew Spangler from Khalid Hosseini novel
Nottingham Playhouse and Liverpool Everyman and Playhouse
Grand Theatre, Blackpool
–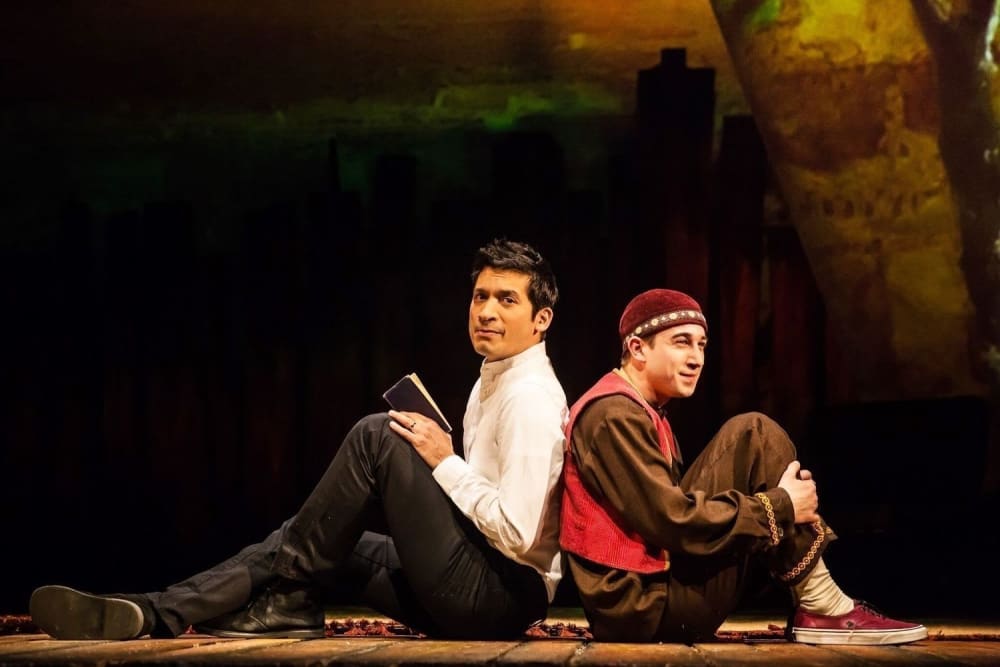 It's been a best-selling novel and award-nominated movie, but there's clearly enough string left on The Kite Runner to make a stage play as well.
Matthew Spangler's theatre adaptation of Khalid Hosseini's book was actually written and performed before the story's cinema release. It was always going to be a challenge to condense such an epic novel, which stretches over 25 years and across two continents, into a two-hour theatre production.
Spangler cuts his cloth accordingly and, while one or two clichés creep into the narrative, the essence of a book that was big and bold enough to tackle religious and ethnic divisions in Afghanistan, besides bigotry at home and abroad, is captured in this joint production from Nottingham and Liverpool Playhouses.
Amir (Raj Ghatak) and Hassan (Jo Ben Ayed) have grown up as virtual brothers, despite tribal differences, but their friendship is put to the most severe test after an act of horror that also presages the wars that are about to wreck their country.
Ghatak, as narrator and central character, carries a considerable burden in a production that is more about story-telling than story-showing but the weight never bows him. He is a nimble and strong-voiced companion throughout.
The rest of a dozen-strong cast double up as convincing representations of Old World and New World characters, and Hanif Khan's tabla drumming gives the whole performance a percussive and authentic heartbeat.
Designer Barney George could have got carried away by the show's kite motif but uses it elegantly and sparingly as foldaway screens upon which to play striking digital projections. His backdrop also switches seamlessly from Eastern stockade to Western high-rise skyline.
There's a lot of narrative to fit into two acts, which is why the second one is a little over-long, and over-wrought. But that is a small matter in so vast a story.
Reviewer: David Upton