The Kite Runner
Adapted from the novel by Khaled Hosseini by Matthew Spangler
UK Productions / Flying Entertainment
Playhouse Theatre
–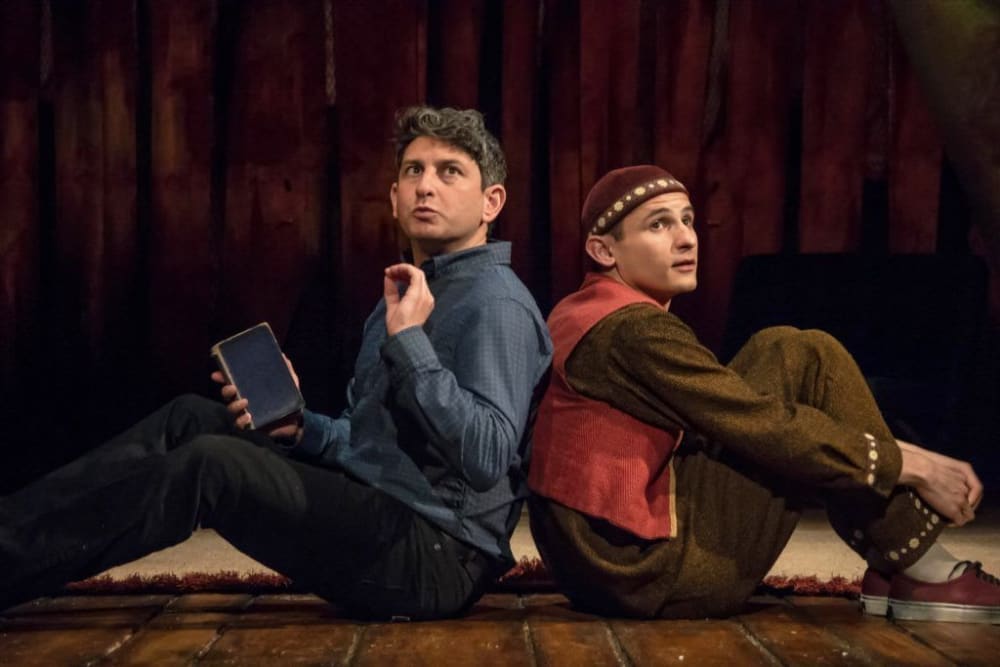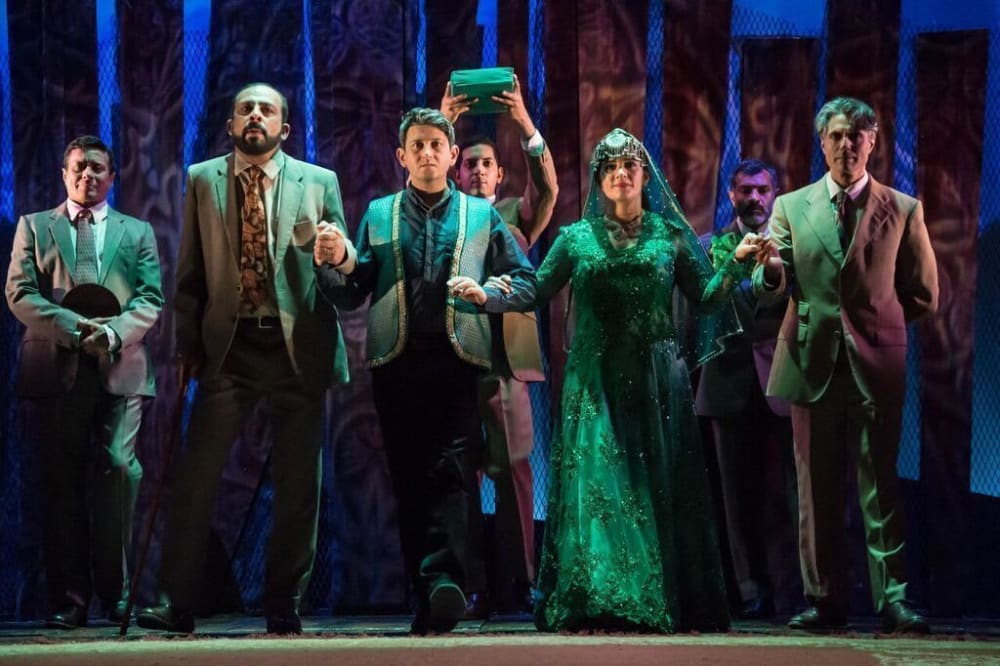 Khaled Hosseini's novel The Kite Runner is a book of battles: tragic conflicts played out in the arching sky, between kites; in the hostile landscape, between religious and political factors; and within individuals, between their own hearts and minds.
Set in Afghanistan, it is an intensely personal tale of friendship and betrayal, sacrifice and restitution. But, spanning three decades, it sets private worlds against a broad historical canvas, sweeping the reader through the country's devastating upheavals of recent times.
Given cinematic adaptation in 2007, it was inevitably only a matter of time before Hosseini's narrative would find itself adapted for the stage. Matthew Spangler's adaptation, first seen at the Nottingham Playhouse in 2013 and returning to London after a run at Wyndham's earlier this year, is respectful of the events of the text but is unable to capture its poetry and poignancy.
The story will undoubtedly be familiar to many in the theatre. The lives of two young boys—wealthy Amir, the only child of the exuberant, widowed Baba, and shy, fiercely loyal Hassan, a member of the Hazara minority and son of Amir's father's old retainer, Ali—seem inextricably entwined. But, the boys are separated by an act of cowardly betrayal which results in the dismissal and eviction of Hassan and his crippled father, and leaves Amir burdened with a shameful secret.
Forced to flee in the 1980s during the Russian invasion of Afghanistan, Amir and his father settle in California. While Amir finds success as a novelist and romantic love, he cannot escape his guilt and returns to his homeland to seek atonement.
At the start of the director Giles Croft's production, against a backdrop of the skyscrapers of San Francisco, a young man in his thirties tells us that the tale we are about to hear will reveal the events that have made him the man he is. Though Hosseini, too, employed a narrative frame, the presence of a physical actor is overly obtrusive.
Paradoxically, introducing a narrator who speaks directly to the audience actually distances us from the protagonists and their relationships, as Amir moves in and out of the action, and back and forth between past and present.
As he takes us through a chronological unfolding of events, it's as if we are flicking dispassionately through the pages of a chronicle rather than re-living his memories with him. The device also encourages us to empathise with Amir, who recognises his own cowardice and weakness but seems to seek to reassure both himself and us that, through his redemptive actions, restitution has been gained. Hosseini's lyrical prose both involves the reader more passionately in its terrors and shame and offers no guiding moral pointers.
Barney George's design is effective though and, with the aid of Charles Balfour's evocative lighting, the intercontinental metamorphoses are deft. As ochre and red infuse the West Coast skyline, the towers seem to blur and lean, becoming arid mountainous terrain. The interplay of national dress and Western fashion confirms the relative liberty of the Afghanistan during the 1970s, while multi-coloured carpets remind us that Afghanistan is as much a protagonist as a setting.
Members of the ensemble dart with kites, swooping white birds and the dividing segments of a giant kite settle at the back of the stage like a butterfly's wings, reflecting geometrical and natural motifs. With tragic irony, stripped of decoration, the bare white arcs descend to screen the assault on Hassan which is at the heart of Amir's guilt, making us complicit in his weakness.
One major flaw of the production is the age of the actors cast as the central pair. While David Ahmad captures the young Amir's bookish seriousness and then his self-castigation and disgrace and Andrei Costin is wonderfully perceptive as the timid but devoted Hassan, they are simply too old to convey pre-adolescent innocence and playfulness. Too often, they and the other members of the cast playing child roles adopt clichéd gestures and postures which weaken the authenticity of the characters and their relationships.
Urbane and frank, Emilio Doorgasingh is strong as Baba, conveying both his emotional distance from his son and his own irrepressible love of life—making his later demise through ill health, just one month after Amir's marriage, even more touching. Bhavin Bhatt's Assef, responsible for Hassan's suffering, is—as Amir remarks—a veritable sociopath and if Assef's return as a Taliban torturer seems improbable then it's one of the parallels that flaw the latter part of Hosseini's novel.
Ravi Aujla is convincing as the poker-straight General who struggles to hold onto his cultural values and traditions in a new land and whose daughter Soraya, tenderly played by Lisa Zahra, becomes Amir's wife. Ezra Faroque Khan imbues Ali with grace, humility and dignity, and his departure with Hassan from Baba's house after forty years of service is one of the most tear-twitching moments of the play.
However, it is musician Hanif Khan who is seated at the front of the stage, first left then right, whose wonderful tabla music 'speaks' most powerfully and truly, bringing the culture and conflicts of a distant, foreign land into the theatre.
Reviewer: Claire Seymour