The Kite Runner
Khaled Hosseini adapted by Matthew Spangler
Martin Dodd for UK Productions, Derek Nicol and Paul Walden for Flying Entertainment, Nottingham Playhouse, Liverpool Everyman and Playhouse
Wyndham's Theatre
–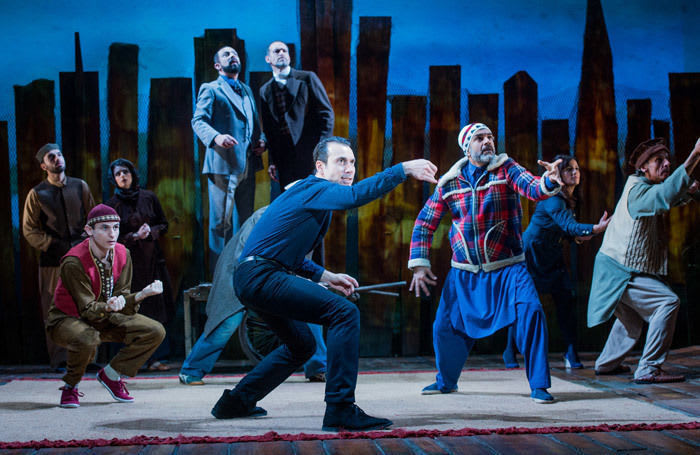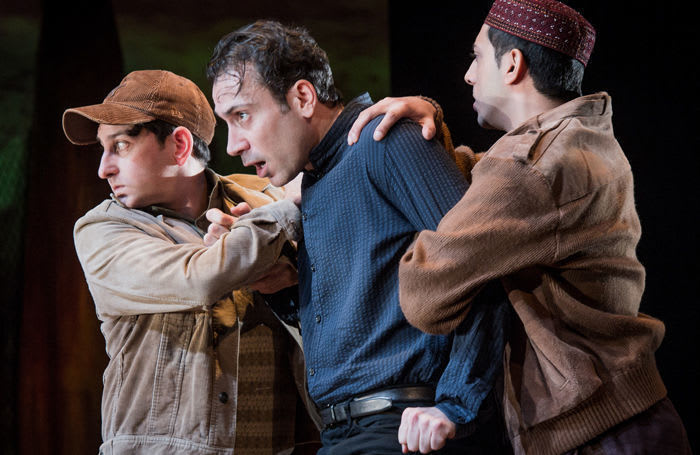 Ben Turner as the character Amir opens The Kite Runner by recalling directly to the audience the childhood events that have shaped his life.
His voice is gentle and reflective. The accent is American. It begins his fine performance as storyteller, child in the 1970s and adult three decades later.
The story touches the troubled emotional nerve of America's relationship with Afghanistan, and in Amir gives us a positive, sympathetic refugee who seems to have become an assimilated American.
Short dramatised scenes punctuate Amir's story. The first very moving section of the play depicts the childhood friendship between Amir and Hassan (Andrei Costin). There is the innocence of games they play as they imitate the film star John Wayne. They also take part in the kite flying contests in which Hassan, the fastest runner, would beat others in recovering fallen kites.
Hassan's family are Hazaras (Shia) and work as servants to Amir's Pashtun (Sunni) family The Hazaras are a minority group subject to prejudice. Yet it is Hassan who defends Amir when he is attacked by a neighbourhood bully.
In contrast, Amir watches but does nothing when Hassan is beaten and raped while recovering a blue kite for Amir. It causes a fracture in their friendship and Amir tells a lie to have Hassan out of his life.
The narrative of the play becomes looser in the next section as Amir's family try to build a life in the USA after fleeing Russian-controlled Afghanistan. We get only fleeting glimpses of this period, and very little really that can engage our attention.
The final section of the play refocuses on the childhood betrayal. Amir returns to Afghanistan, now dominated by the Taliban, to try and rescue Hassan's son, Sohrab (Andrei Costin).
The story never spends very much time with any of its long series of events and this does set limits on the development of character or dialogue. For instance, despite Hassan's significance to the story he remains little more than a one-dimensional, self-sacrificing martyr to the cause of his friend Amir. As for the Taliban, there are just two images of this group. One is of them executing people, and the other is of a paedophile killer.
It is not just that this offers no understanding of these people; it also neatly fits with the rhetoric on Afghanistan that helped to continue America's long military conquest of the country.
The fierce topicality offered by the play was a major reason for the book's popularity. But what it delivers as a context to a gentle story of guilt and redemption is a crude echo of stereotypes that can hinder our understanding of a complicated and tragic situation.
Reviewer: Keith Mckenna