The Ladies Loo Chronicles
Flora London
Cows and Kisses Theatre Company / Mind Out Theatre
theSpace on North Bridge and at Surgeons Hall
–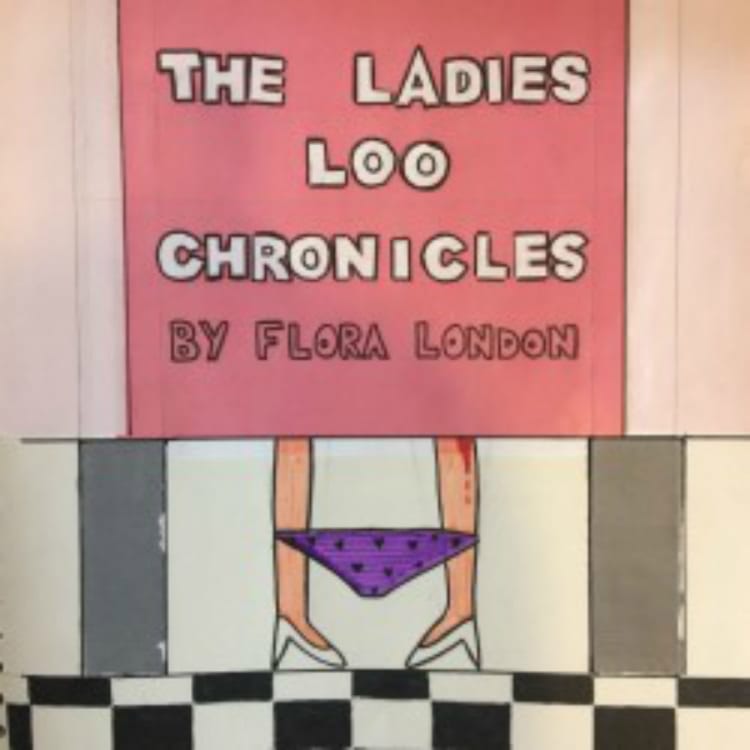 Megan (Flora London) is stuck in a club toilet with a "bloody vagina" and needs a tampon, but Winnie (Savanna Griffiths) the toilet attendant tells her it will cost £2.50 in cash which she doesn't have.
Megan is dressed for dancing not for carrying bags of cash around with her and the club's pin machine doesn't work. So, while Megan sits on a toilet seat grumbling to her friends on Snapchat, her mate Lydia (Evangeline Dickson) tries to find a solution in the club.
This is a fast-paced situation comedy delivered with fine comic timing.
The play also sensitively deals with the serious issues of a friend's admission to having recently had a miscarriage and Winnie's account of her Windrush generation auntie's life of work in the UK being rewarded by a hounding from the UK border agency. Winnie has to work two jobs to support herself as a student.
The confident engaging cast switch easily from naturalistic dialogue to the brief subversive and amusing well choreographed dance sequences between scenes.
And of course there is the tampon. Why don't the government take the advice of the British Medical Association and make them free?
Never mind waiting for the never never land of a Brexit abolition of the tampon tax. Make them free now in every public building.
Reviewer: Keith Mckenna