The Last Days of Mankind
Martyn Jacques lyrics inspired by Karl Kraus's play
The Tiger Lillies
Wilton's Music Hall
–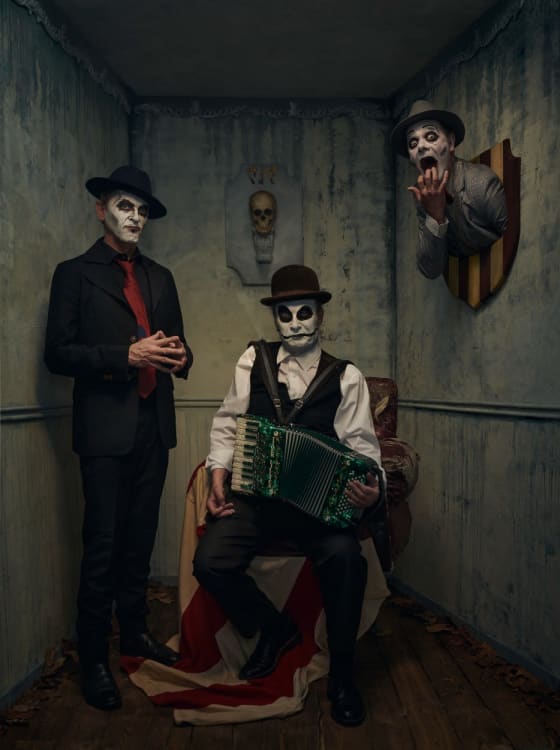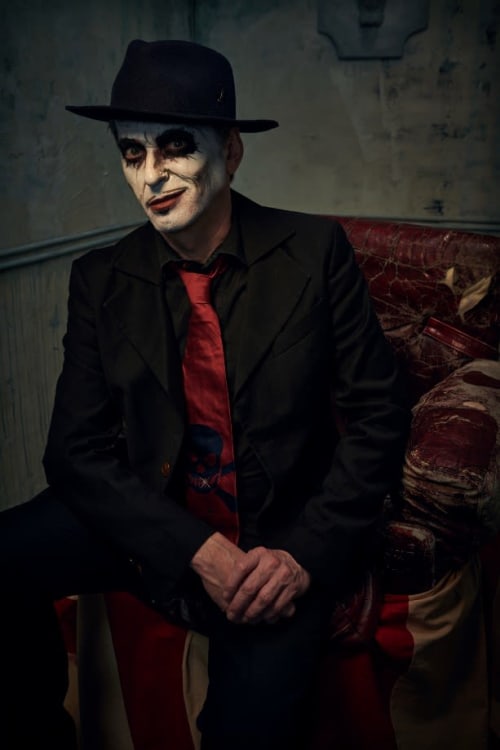 The ominous title of this show seems timely. If climate change and COVID don't get us then some accidental escalation of the war in Ukraine might.
The Tiger Lillies take us back to one of those other accidental wars that nobody involved really expected or wanted. Three white-faced musicians with black circles around their eyes stand front of stage. Behind them, a huge screen shows a black and white collage of moving and still pictures of the First World War.
This is essentially the concert version of the band's contribution to the multi-nation 2018 production of scenes inspired by Karl Kraus's 1919 satirical anti-war play The Last Days of Mankind at Leith Theatre in Edinburgh.
The mood shifts from the upbeat sarcasm of early songs charting the lead-up to the war in which for instance we hear of the "fatherland" giving us the chant of "we love as one, we hate as one" to the more downbeat post-war sense of anger and loss that includes a lack of food that meant "the poor had to starve while the rich had to flash their cash on the black market." Of course, all are encouraged to sing "starve for your country be proud, say it out loud."
There are songs depicting the horror of war. An early one has the chorus line of "shove your bayonet in". A later one has someone being ordered to shoot a boy aged twelve, and a song with a jolly upbeat sound declares "invalids should die. They should have been killed by the enemy." And in case you have any moral qualms about the necessary brutality of war, then there is the "Hymn of Hate" in which it is noted that, "when Jesus said you should love your enemies it didn't apply to nations." The chorus line of that one is "we have to exterminate."
Other targets of the grimly mocking lyrics of the bowler-hatted Martyn Jacques are the propagandising newspapers and big business. His sometimes eerie falsetto singing voice carries us back into that bleak period when the world seemed to be marching into oblivion.
Enthusiastically, the audience joined in with the intense, rhythmic final encore in which we hear the "crack of doom is coming soon. This life is a shallow facile goal. The crack of doom…."
Reviewer: Keith Mckenna