The Last Snow of Winter
Philip Michell
Hijinx Theatre Odyssey
Wales Millennium Centre
–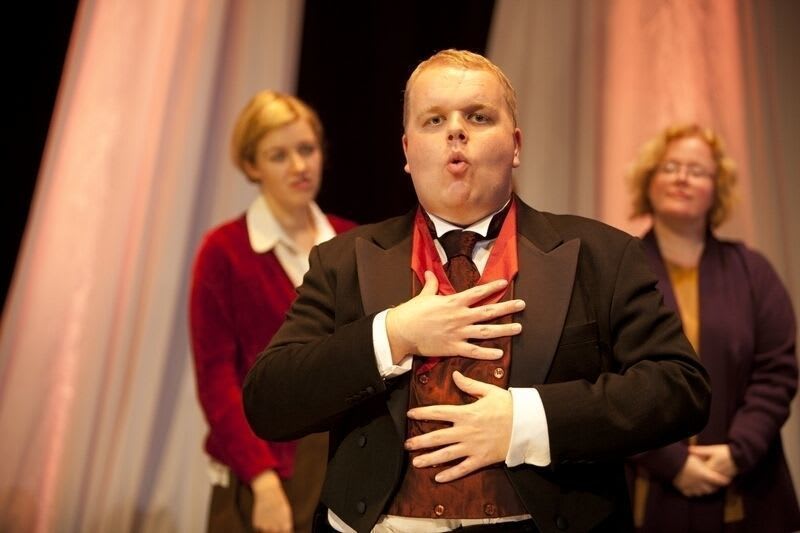 The Last Snow of Winter is Philip Michell's enchanting tale of a band of world-weary travellers who set off on an epic quest to find "the best in human nature", armed with nothing more than a suitcase crammed with memories.
Under the inimitable direction of Hijinx Theatre's Gaynor Lougher, this production is a heart-warming tale performed by an inclusive cast of actors for an inclusive audience.
Hijinx's community theatre group, Odyssey, teams up with pupils from Woodlands High School in Cardiff, and the production is headed by Hijinx's own Sara Pickard (Into My Own, Miss Brown To You), Andrew Tadd (The Adventures of Sancho Panza) and Gareth Clark (Full Circle). It's an irresistible combination.
Sara Pickard leads the travellers in their search for a brighter future; her vitality, optimism and lightness of touch is the perfect foil for Andrew Tadd's hilarious grumpiness. Matthew Cook's serenity and warmth as the King, Martin Vick's slapstick Caddy and Daniel Mannings's wonderfully eccentric MC are all worthy of mention in this delightful cast.
Natalie Wallace's beautiful, minimalistic set design coupled with an atmospheric soundtrack creates the perfect landscape through which the cast journey.
Georgina Miles's costume design lends added texture and vitality: the travellers, fleeing from unhappy memories, are decked in greyscale; the idiosyncratic community who eventually give them a home, light up the stage in vibrant earth tones.
The cumulative effect is magical.
Reviewer: Allison Vale