The Last Tango

Vincent Simone & Flavia Cacace
Liverpool Empire
–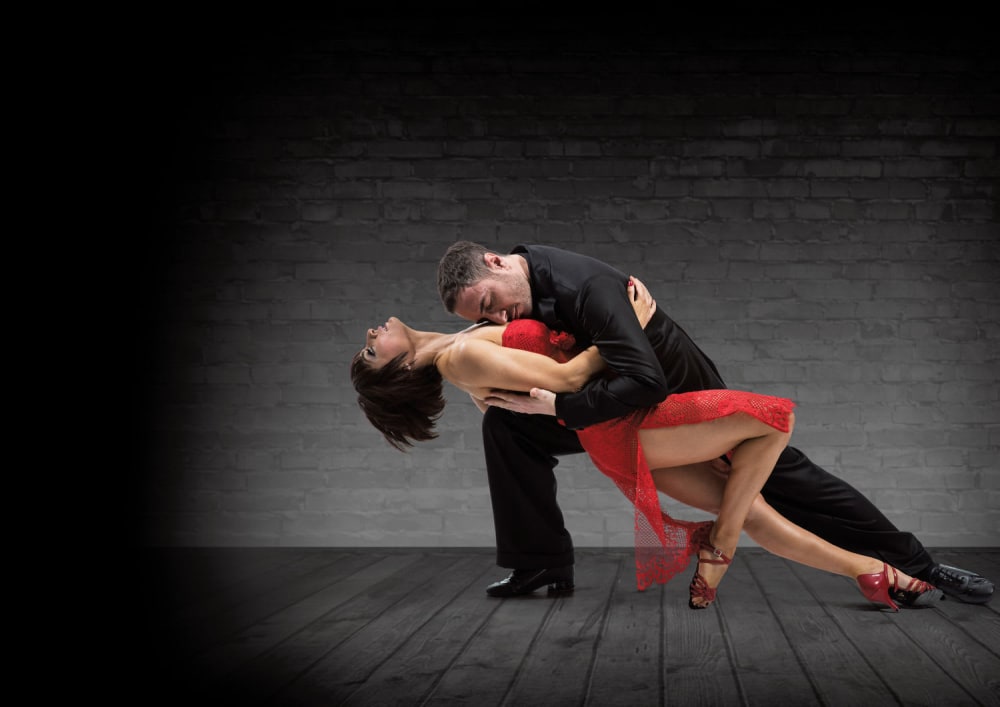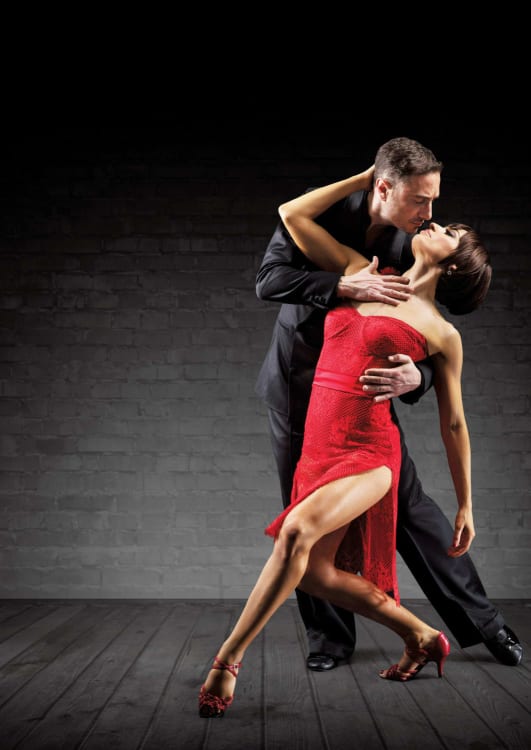 Farewell performances always have an added air of poignancy, so it was hardly surprising that there was not a spare seat to be had in Liverpool's Empire theatre for the opening night of Flavia and Vincent's The Last Tango.
Last seen in the rip-roaring Dance 'til Dawn two years ago, the telly duo have come together for what is billed as their last live tour. Fittingly, the new show provides a showcase for the dancers to display all of their legendary kicks 'n' flicks. This is Flav and Vince doing what they do best.
A classic boy-meets-girl story, The Last Tango is at times exuberant and at times excruciatingly tender, never more so than when the protagonist's emotional struggles are accompanied by searing violins. Yep, this show sure tugs on the old heart strings.
Framing the on-stage action as the memories of George (Teddy Kempner) is a clever device. Sorting through his cosy loft unleashes a raft of reminisces for George, the older version of Vincent. If he's not quite as witty as his wise-cracking detective from Dance 'til Dawn, Kempner certainly makes the most of a role that is rather light on dialogue.
Set amid beaches and funfairs, this is a production that deftly taps into our yearning for nostalgia. For who amongst us has not looked back with fondness over that first look or that first kiss? As such, the opening of this production brims with vitality. Love is in the air. The future is a wonderful place.
As the pair of star-crossed lovers, the chemistry between Vincent and Flavia is always infectious. Rhumbas that weld them together, tangos that tear apart the soul, it's all too easy to believe that we are privy to a romance of immense intimacy.
Certainly if it's value for money you are looking for, you won't be disappointed on this score. The Strictly couple don't hold back. During the rare moments they leave the stage, a strong ensemble cast keep the rhythm going. Pure bubble-gum is a GI-themed routine set to "Boogie Woogie Wonder Boy".
Other highlights include Flavia's dark, stabbing flamenco solo which opens the second act, symbolic of a disturbing chapter in the couple's story. And Matthew Gent's vocals are worth the admission price alone, especially a goose bump inducing rendition of "When I Fall in Love".
Indeed this production is a non-stop feast of classic numbers including "Moonlight Serenade", "When You're Smiling" and "Magic Moments". When added to some devilishly clever choreography, what you have is the kind of production that memories might just be made of.
Taken as a whole, there is much to recommend The Last Tango. Following in the footsteps of Dance 'til Dawn was never going to be easy. While the storytelling of the current production might not be quite as distinct as their previous hit, the sheer momentum of the occasion more than compensates.
But it's the re-emergence of Flavia and Vincent on stage for one, final encore—the last tango ever—that truly seals the deal. What a way to go.
Reviewer: David Sedgwick