The Last Temptation of Boris Johnson
Jonathan Maitland
Glynis Henderson Productions
Festival Theatre, Malvern
–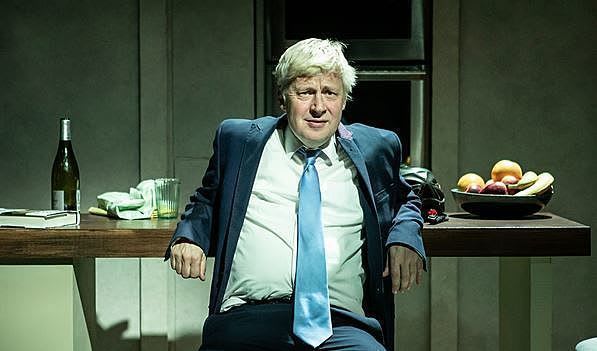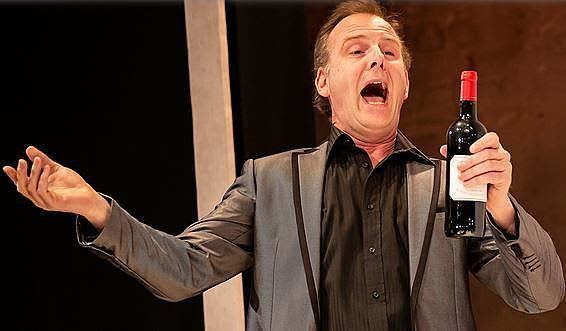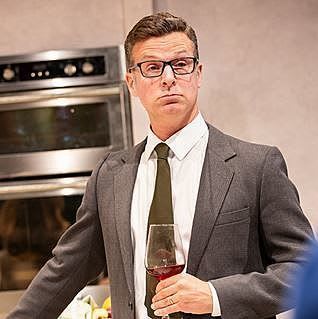 From the moment Will Barton's Boris bumbled on stage, and the audience broke into the level of applause that would hail a pop star, it wouldn't take a Gallup pollster to predict their verdict on this scurrilously funny show.
Barton nails it. Or him. He's the best thing about the evening, and no wonder he's been retained from the original London production for this version that has begun its UK tour in Malvern.
"Got a mirror?" he asks before a TV interview. But instead of the usual touch up, the blond mop gets more moppity, the tie comes untied, the buttons unbuttoned. How typical, how Boris. How they laughed.
Barton must have studied the physical and speech mannerisms of our current Prime Minister to such an extent that he can bring off the character somewhere between Dead Ringers and Spitting Image. For that sacrifice at least, he deserved the accolade of the auditorium.
The play splits between the 2016 dinner at which the ambitious, arrogant but equivocating Johnson—who in fact already has two 900-word 'oven-ready' articles for and against Brexit—sees his advantage in the former, and a second act, set in 2029, which might be described as the Remainer's Revenge.
Haunting Boris's progress is his friend / nemesis Michael Gove, played by Bill Campion, who nevertheless looks and sounds more like John Major, and past PMs Winston Churchill, Emma Davies's Margaret Thatcher, and Tony Blair, played by Tim Wallers, none of whom particularly resemble the alter egos.
Writer Jonathan Maitland shovels in easy gags about Prince Andrew, Megan, Dominic Cummings, 'Lord' Farage and Donald Trump. I particularly liked the one about Mrs T having been on a Young Conservative seal-culling weekend.
Is history made by individuals? It's certainly a view that this unprincipled, womanising Boris, dismissing rivals as 'bloody pygmies', would endorse, he who assumes a God-given right to rule.
The second half, being fantasy, works better than the first, but even if this cast of caricatures doesn't offer very penetrating insight into the dirty and noble business of politics, it does feel good to be able to laugh now at our leader's expense. Will we in 2029?
Reviewer: Colin Davison