The Lemon Table
Julian Barnes
Wiltshire Creative, Malvern Theatres, Sheffield Theatres and Home in association with MGC
Yvonne Arnaud Theatre
–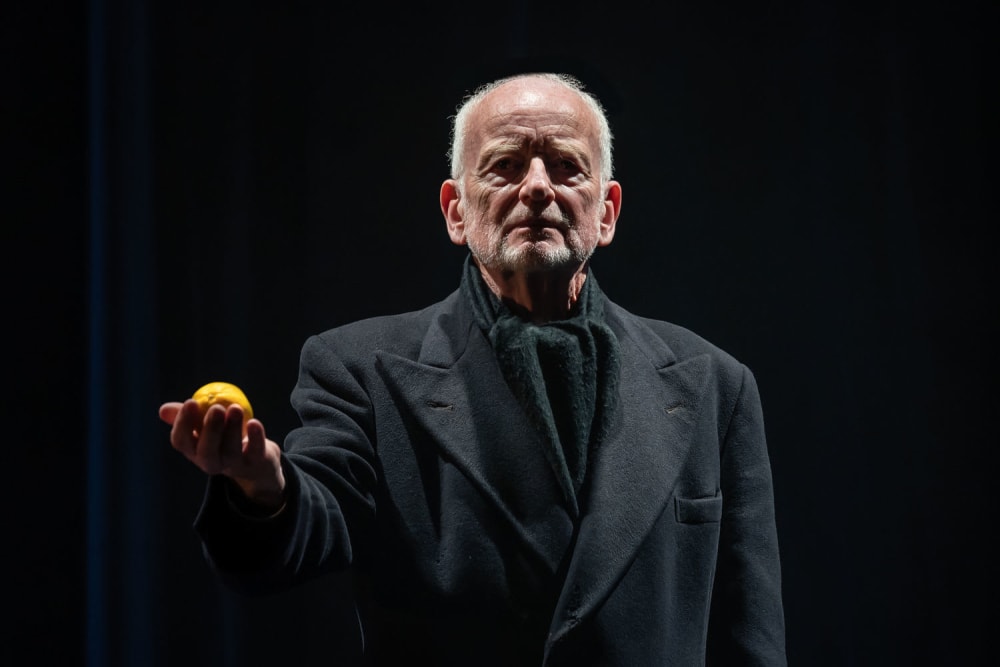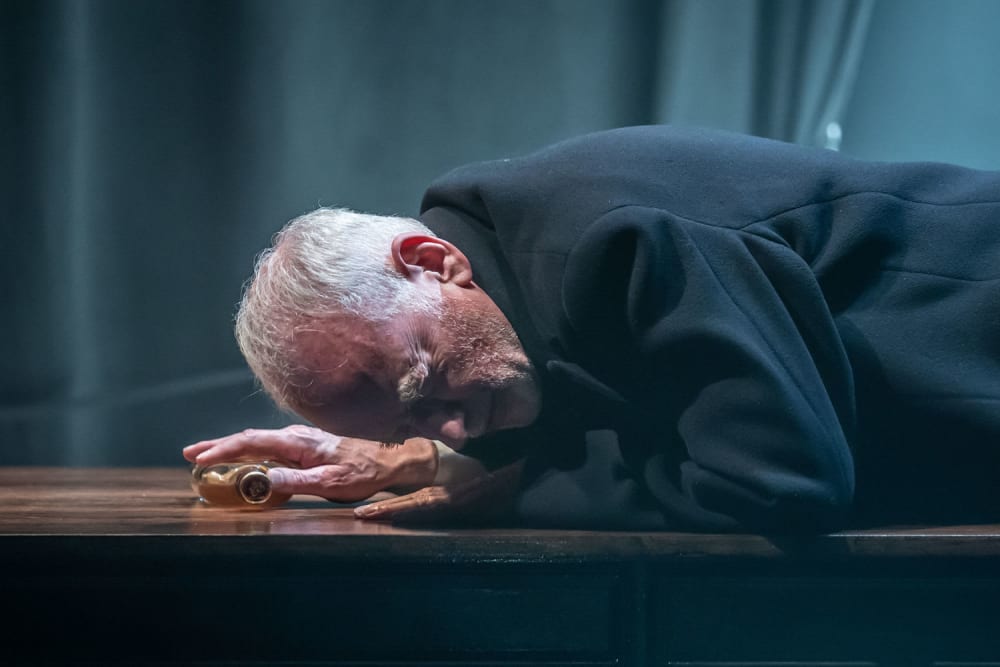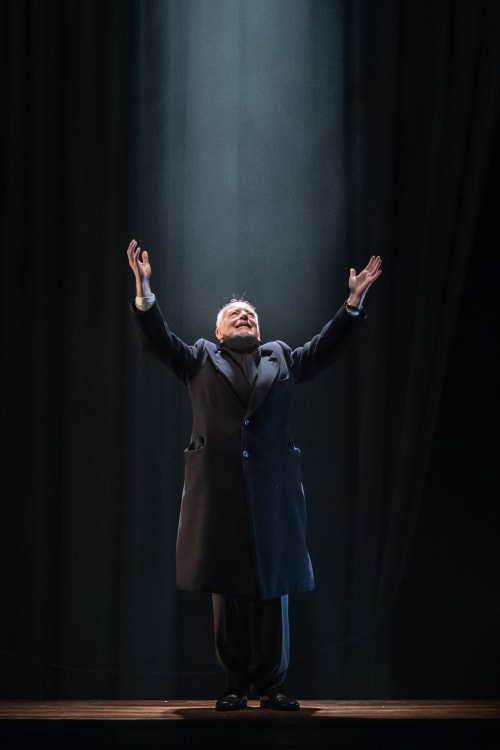 Ian McDiarmid triumphs with his solo performance of The Lemon Table.
McDiarmid holds the stage alone for around 70 minutes in this short but enjoyable evening adapted from Julian Barnes's short stories The Silence and Vigilance. The programme states that one of the original ideas was simply to have Barnes read his work, but the stories are certainly enhanced by Ian McDiarmid's adaptation for the stage.
The first monologue Vigilance is a waspish rant from a seriously peeved concert attendee who cannot stand erroneous coughs and fidgeting audience members. Sitting in the auditorium, I became very aware of my own behaviour—McDiarmid easily manages to persuade us of his point of view that all extraneous noise is quite selfish. There are a number of laughs as he admits to his many strategies to try and re-educate and chastise offenders, with his admissions slowly revealing a much darker and angrier side.
Designer Frankie Bradshaw has the stage very simply dressed with a large table and two chairs. Behind this stands an enormous picture frame with a draping grey curtain. This set remains the same for the second piece The Silence as we meet the famous Finnish composer Sibelius. It is stark and spare, but this highlights the intimacy of this one-man show.
Reflecting on his mortality, this monologue finds Sibelius in his final years. At his best, McDiarmid is quite heartbreaking, portraying the musical giant suffering from alcoholism, hand tremors and an inability to compose. He crawls across the table to reach his longed-for whisky and drags himself up with the difficulty of a much older man. Yet this is not a languorous or morbid narration; McDiarmid delivers Barnes's well-crafted prose with full-blooded verve.
Directed by Michael Grandage and Titas Halder, the piece is well supported with lighting from Paule Constable and sound design by Ella Wahlström. Perhaps the two halves do not quite mesh well enough to make a whole theatre piece, but McDiarmid's performance lifts the drama from the page with his delivery.
Reviewer: Louise Lewis