The Life I Lead
James Kettle
Jonathan Church Productions and Exeter Northcott Theatre
Exeter Northcott Theatre
–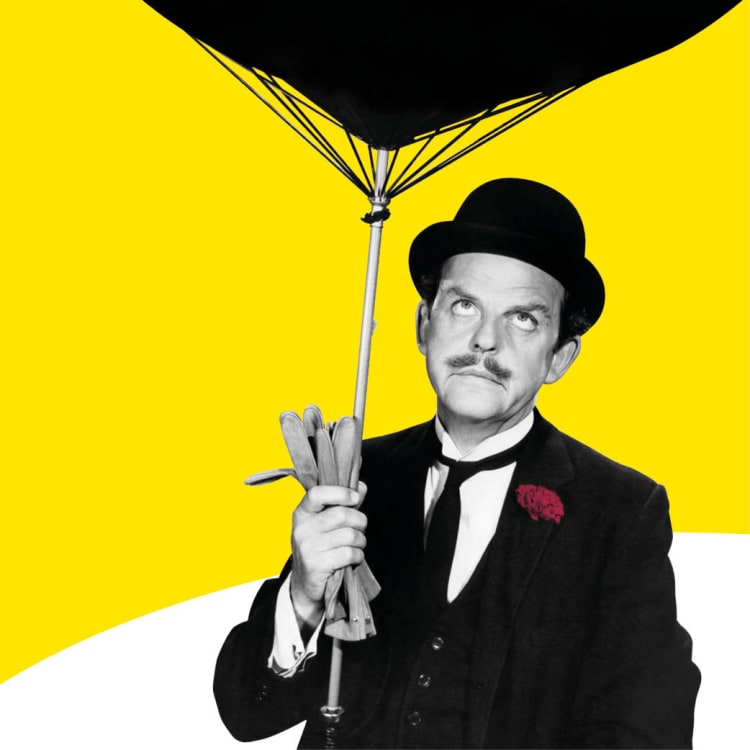 An absolute delight.
Comedy writer (The Imitation Game, The News Quiz, Hang-Ups) James Kettle has seized upon the less-than-conventional upbringing and life story of dapper film star David Tomlinson.
In a beautifully worked script, the unsettled childhood, jobbing actor days, Hollywood halcyon years, marriages, missing brother and autistic son are woven into a poignant, fascinating, dramatic and laugh-out-loud solo romp through history.
Miles Jupp is an inspired casting.
Engaging and with the audience hanging on every word, every characterisation—of his austere Napoleon-obsessed father, theatrical landlady investigating forbidden laughter and clacking stilettos and Walt Disney—and every anecdote, Jupp channels the very caperings of the 'professional idiot' with the lightest of touches and never strays into the maudlin.
His heady days of World War Two are recalled with tales of spontaneous mechanical failure rather than derring-do, the highs and lows of a whirlwind love affair and the angst of a brother missing in action while later courtship with the 'one hell of a recliner' Audrey conducted by giggles and sprints between Shaftesbury Avenue dressing rooms mid-play is charmingly re-enacted.
Recruited by Disney to portray the quintessential English man complete with bowler hat as Mr Banks in Mary Poppins led, of course, to more of the same and indeed the bowler hats are in profusion on Lee Newby's simple, effective and illusory set.
Vignettes featuring Disney himself, the angel with an Equity card (Julie Andrews) and evocative behind-the-scenes memories capture the attention and imagination as children splash in pools too blue not to be used and knotted hankies are little protection from the hot Californian sun.
Struggles with an autistic son are honestly recounted, as is the startling revelation of his father's double life while later, not much liking the look of the '80s and with the occasional airman's itch to scratch (resulting in a piloting disaster similar to a one-man Red Arrows display), the invention of Harry Gunnell is the perfect buffer as life winds down and not having a career becomes the priority.
Tight direction from Selina Cadell and Didi Hopkins ensures the pace is perfect with moments of quiet reflection and manic gadding about keeping the attention rapt from start to finish.
Thoroughly enjoyable, not to be missed.
Reviewer: Karen Bussell