The Life I Lead
James Kettle
Jonathan Church Productions & Exeter Northcott Theatre
Stephen Joseph Theatre, Scarborough
–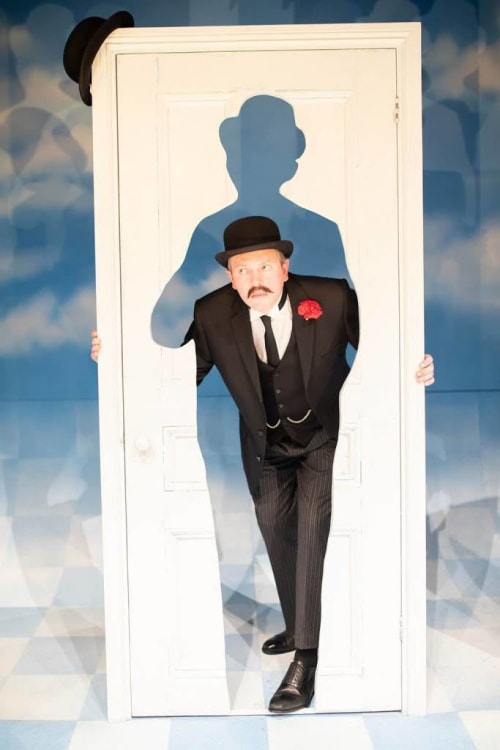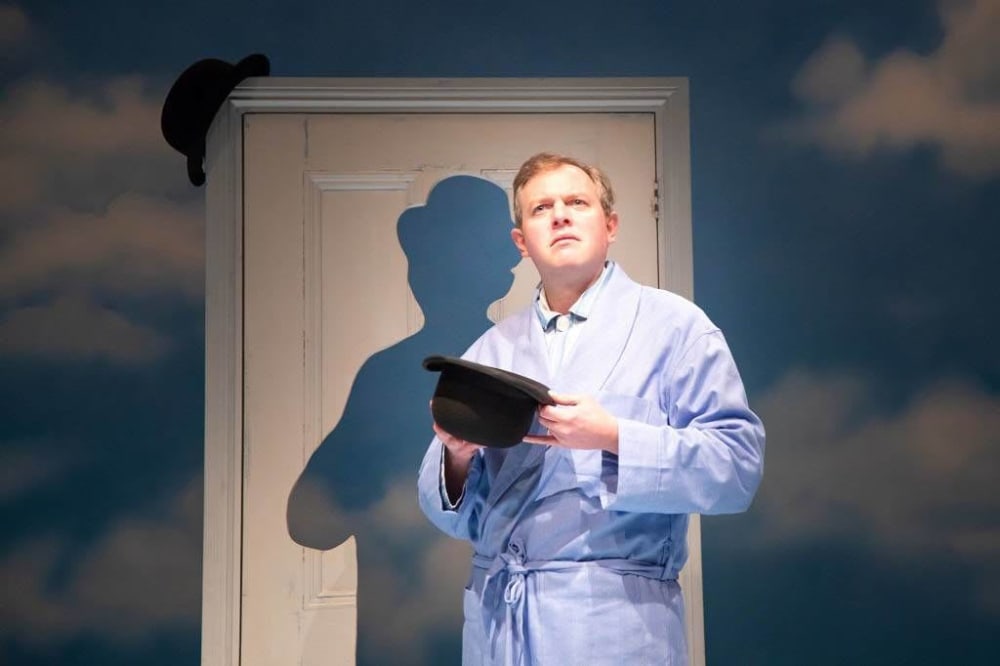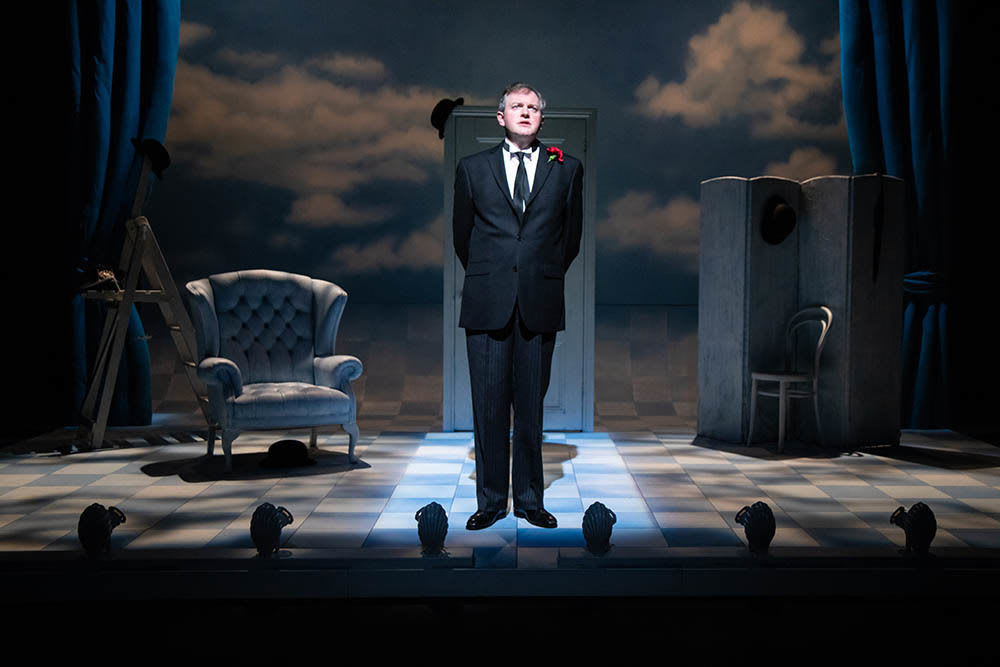 The name David Tomlinson may not ring any bells for the average person on the street, but I'm willing to bet that most people in the UK will have seen him in one of his many memorable film roles. As a child, I loved him best in Bedknobs and Broomsticks (1971), in which he played a fraudulent magician who teams up with Angela Lansbury's novice witch.
For most people, however, Tomlinson will always be Mr Banks, the stern, bowler-hatted banker in Disney's Mary Poppins (1964). This film has enjoyed something of a renaissance in recent years, with Emily Blunt taking on Julie Andrews's mantle in Mary Poppins Returns (2018) and Emma Thompson assailing the role of Poppins creator P L Travers in Saving Mr. Banks (2013), so James Kettle's play is a timely one.
In this affable one-man show, Tomlinson (Miles Jupp) regales us with stories from his extraordinary life, which included a stint as a fighter pilot during the Second World War.
We also learn about the great sadness that lurked behind his stiff, dignified exterior. Tomlinson had a difficult relationship with his father, a frosty Victorian who denied his son any affection, and his first marriage ended in tragedy when his wife jumped out of a hotel window.
Tomlinson found happiness again when he married his second wife, Audrey, in 1953, but they struggled to bring up their son Willie—one of the first British cases of autism.
Despite these challenges, the show is obstinately upbeat, with Tomlinson expressing his gratitude for all the blessings he has received over the course of his life.
The Life I Lead could have been horrendously twee and sentimental, but thankfully this is not the case. Kettle balances comedy and tragedy with a deft lightness of touch, and his portrayal of Tomlinson feels authentic.
Miles Jupp is terrific as the much-loved gentleman actor, capturing the mixture of seriousness and silliness that made Tomlinson so appealing. Apart from the physical resemblance (similar height and build), Jupp has always seemed to belong to an earlier, more genteel time, which makes him perfect casting. He also demonstrates a great facility for accents, breathing life into a variety of other characters including Walt Disney.
Lee Newby's sky blue set provides a suitably magical backdrop and it is subtly lit by Matthew Eagland.
The Life I Lead is a charming piece of work—thoroughly good-natured and almost impossible to dislike.
Reviewer: James Ballands