The Life of Stuff
Simon Donald
Theatre503
–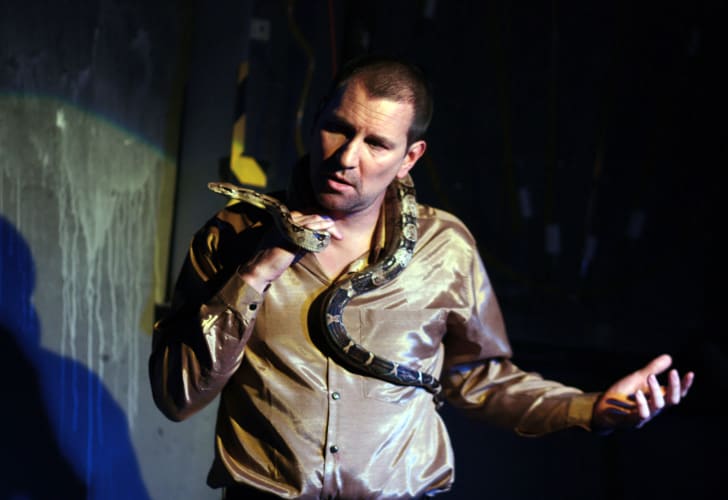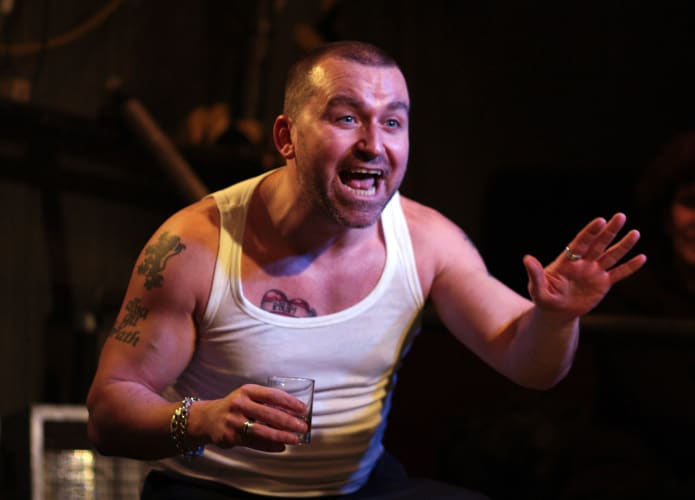 Theatre503 currently plays host to an initiative called 'Second Look'; it provides a second look at radical plays from the last few decades, and presents them to the modern new writing audience.
With The Life of Stuff, the first to open the initiative, they've hit the nail on the head. They'll find the perfect audience for it, and this is still a hidden gem of a play that we should be ecstatic that they've unveiled for the first time since the early 1990s when it played at the Donmar Warehouse.
We find ourselves situated in a shabby, disused warehouse in Scotland. There's no real indication as to when we are, but it's a happy coincidence that we should stumble across it at the same time as Willie Dobie (Gregory Finnegan) who plans to turn it into a nightclub.
Holly and Evelyn—both played masterfully by Paula Masterton and Pamela Dwyer respectively—have come along to a party where they've been promised good substances. Janice (the mesmerizing Claire Dargo) and Fraser (Owen Whitelaw) are trapped in the basement so spend the time discovering themselves, only to find that they've been made unwilling murderers after Dobie planned an assassination that didn't quite go to plan, and his mistakes come to haunt him in a face-off he wanted to avoid at all costs. It'd be wrong to say that all hell breaks loose here, because really, it's hell from the get-go.
This is very much in-yer-face, with the audience uncomfortably close to the very brash, often aggressive action, but it's much more out-of-yer-mind and with every character grabbing onto a bottle of spirit at some point like their life depends on it; it takes restraint to not ask them for a sip. It's visually thrilling, with a superb choice of music interspersed between scenes from Simon Slater.
Simon Donald is a terrific writer; the narrative isn't always perfectly discernable, and it takes a short while to figure out how the one small space designed by James Perkins where all of the action takes place, actually represents three: the basement, the office, and the roof. Once that clicks, it's quite impressive.
The whole performance starts at a very high standard and volume, and neither alters at any point; this stupendous cast brings to life a grim bunch of people effortlessly. Whilst on the most part we cringe, we're often on their side: we want Fraser to get his tickets to Ibiza, Leonard to impress his love, and we definitely feel just as smashed as this questionable bunch during Paul Robinson's production, which has set the bar high for the rest of the 'Second Look' season.
Reviewer: Adam Penny