The Lion King
Music & lyrics by Elton John and Tim Rice, additional music and lyrics by Lebo M, Mark Mancini, Jay Rifkin, Julie Taymore and Hans Zimmer, book by Roger Allers and Irene Mecchi
Disney Theatrical Group
Liverpool Empire
–

Listing details and ticket info...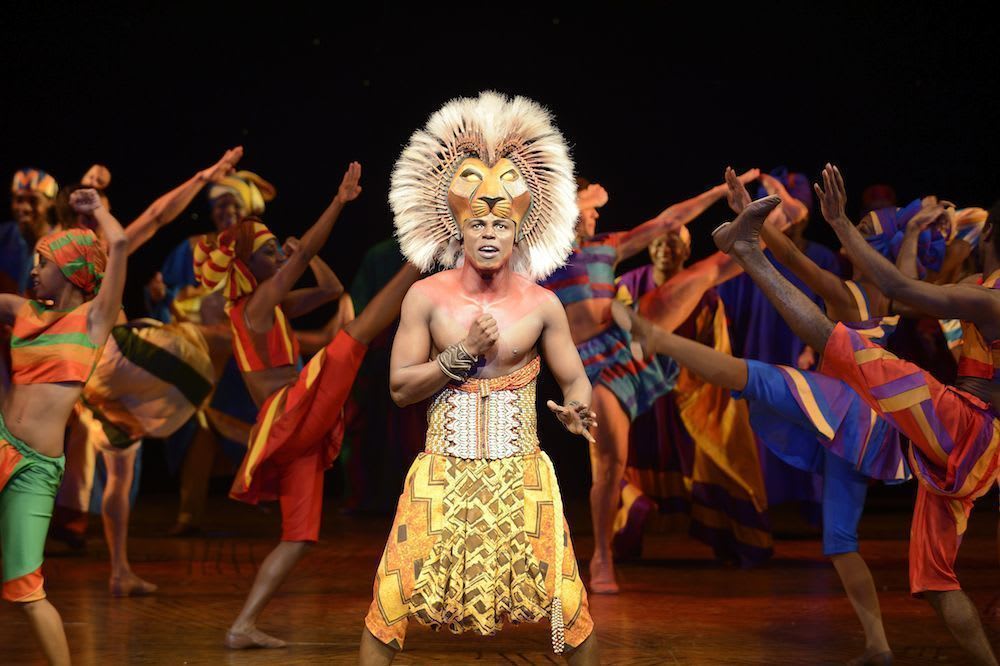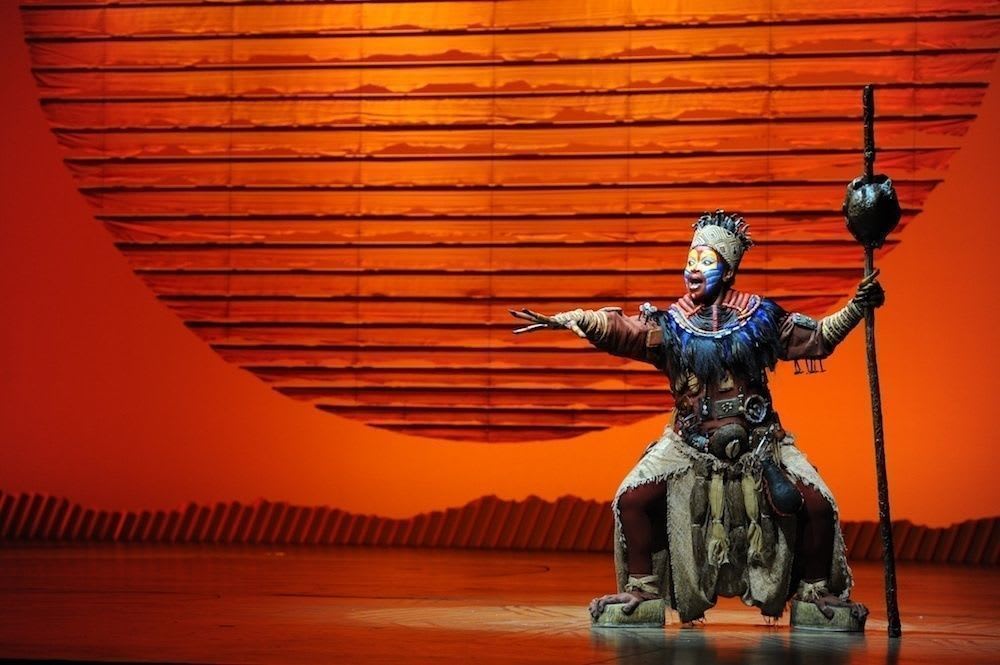 I always thought people who fainted or screamed at the movies were having us on—part of the publicity, on the payroll so to speak. But not anymore.
After attending The Lion King I tell you, I'm a believer. For the gasps and shrieks were many and very, very audible as Disney's spectacular strode magnificently into Liverpool's Empire theatre on a celebrity-studded gala evening.
This really is one show where you can believe the hype. The Lion King has seemingly become one to cross off from the list of things to do before we reach our expiry date and shuffle off from this mortal coil. That's how big this show has become. Eiffel Tower? Check. Swimming with dolphins? Check. Lion King...?
Furthermore, it's a truly international affair which boasts a cast of accomplished ensemble performers hailing from all four corners of the globe. It's yet another layer that helps this show to soar into a whole new stratosphere.
Yep, as trite as it may sound this show is even doing its bit for international relations.
The message too is suitably universal: though the world can be a dark, dangerous place sometimes, justice will surely arrive for those who do the right thing. As laudable as this message is, in all honesty it takes a back seat to the sheer visual and technical ingenuity that has become synonymous with this show.
This united colours of Africa simply overwhelms, assailing the senses with a stage set which is as vast as it is lavish. Perhaps it's the sight of full-scale giraffes nonchalantly strolling past or gaggles of gazelles leaping through the plains, and whoever it was who said you couldn't do herds of marauding wilderbeasts on stage must be feeling pretty stupid right now.
Perhaps then it's hardly a surprise that character and plot can sometimes get a little lost under the sheer weight of hippos and hyenas.
And though we are always rooting for young Prince Simba to reclaim his rightful place on Pride Rock, it's a quest that despite its nobility does sometimes struggle to fully engage an audience bamboozled by the sheer wizardry of Richard Hudson's set and the vibrancy of Julie Taymor's costumes.
I mean where else could you witness a full-scale African sun rising in all its shimmering, glimmering, tangeriney gloriousness? And what about those skeletal mammoth remains? Pure Star Wars.
Indeed the abiding memory of The Lion King is one of a light and sound spectacular. It's a show that sets out to seduce the senses. And that it does with skies of electric blue, water-melon red and emerald green.
The performers too are there somewhere amid the bush, but in this show they are merely the side dish to a main course of mouth-watering props and puppetry.
The Lion King simply hijacks your senses. Yes, at times it can become frenetic and the bongos do go bananas, but hey it's all part of the fun which includes a quite hilarious turn by Lee Ormsby as Pumbaa—a flatulating, Riverdancing warthog. I kid you not.
Epic is certainly the word that springs to mind. And after fifteen years touring the world and sixty-five million disciples, the cult of The Lion King shows no signs of slowing down. It's the type of show that you could easily watch over again, just to make sure that you didn't miss anything the first time round.
And so, The Lion King has finally been crossed off my list. Now for that white-water raft…
Reviewer: David Sedgwick