The Lion, The Witch and The Wardrobe
C S Lewis, dramaturg and original writer in the room Adam Peck
Elliott & Harper Productions and Catherine Schreiber, based on the original Leeds Playhouse production
The Lowry, Salford
–

Listing details and ticket info...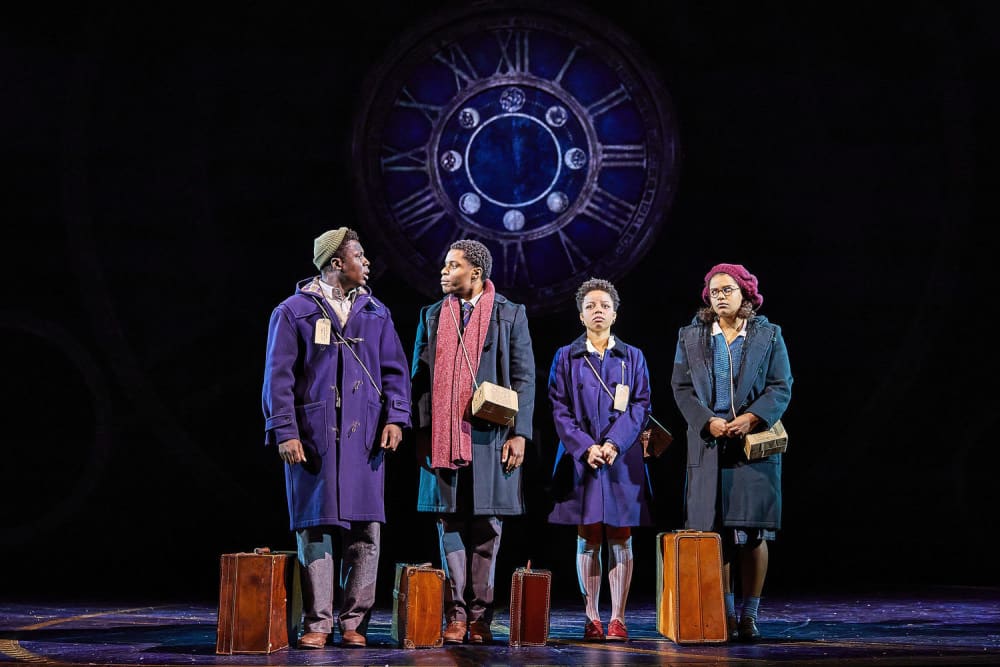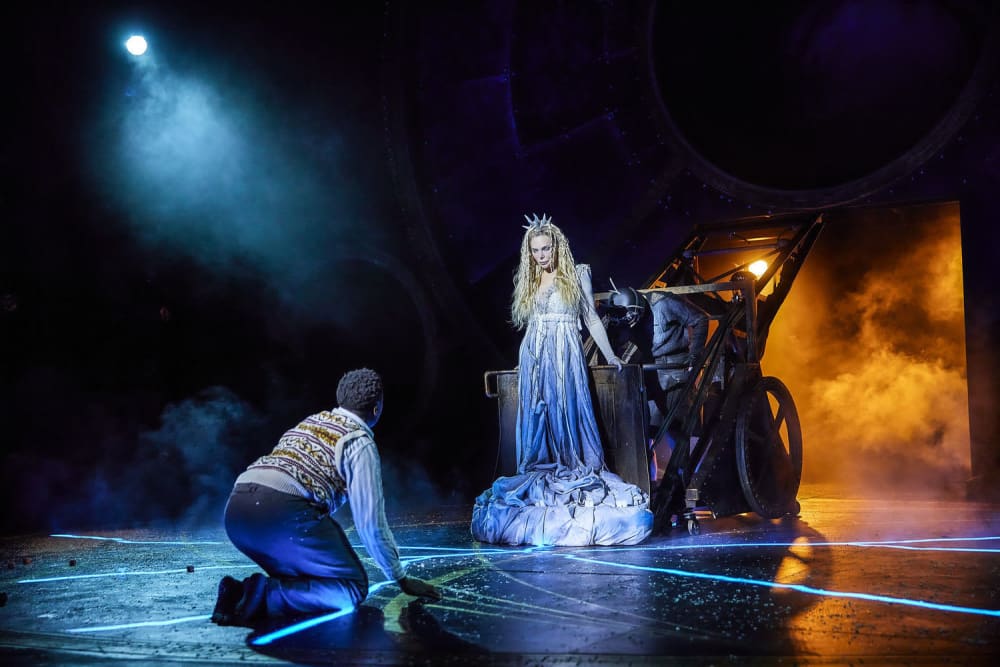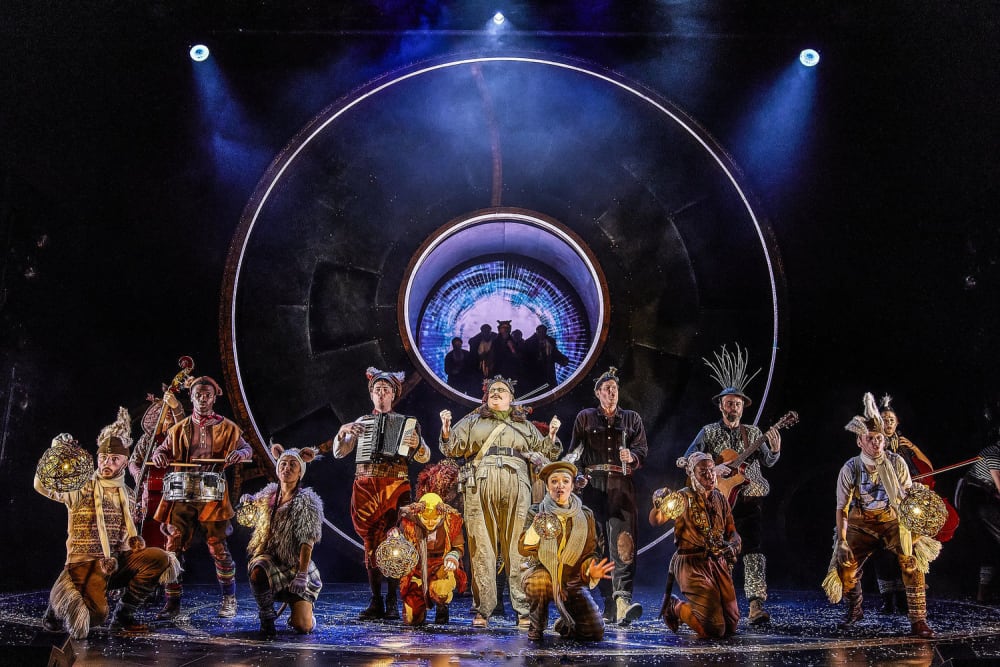 For its main Christmas show, The Lowry is hosting a revival of Sally Cookson's Leeds Playhouse adaptation of C S Lewis's most famous novel from 2017, redirected for this tour by Michael Fentiman, and it is stunning.
This adaptation, originally devised by Cookson and the Leeds company, has all of the elements of the original story but makes them feel fresh and new and very theatrical while still being rooted firmly—but not nostalgically—in the 1940s. In fact, the Second World War probably haunts this telling more directly than Lewis's original.
It opens on a pianist in military uniform leading the whole company in a lovely arrangement of "We'll Meet Again" before we learn that the father of the Pevensie children—Peter (Ammar Duffus), Susan (Robyn Sinclair), Edmund (Shaka Kalokoh) and Lucy (Karise Yansen)—has gone off to fight and they are to be evacuated to a remote part of Scotland, the house of Professor Kirk (Johnson Willis). There, Lucy finds a doorway to another world, Narnia, where it is always winter due to a spell from the White Witch (Samantha Womack), but the others don't believe her until they find their way in as well.
There, they meet up with several creatures on their way to find Aslan (Chris Jared), the lion, who is the only one who can defeat the Witch, but only with the help of the four siblings.
A lot of the Narnia scenes are pretty familiar from the book, but those in the 'real' world are significantly different, fulfilling the same function while moving the story on quicker to make it work better for theatre, as well as brushing off the cobwebs of some of the more stilted and dated dialogue. The war in Europe is given more obvious parallels with the war in Narnia; a uniformed Mrs Beaver (Christina Tedders) meets them as a member of the Resistance (was that an intentional quote from 'Allo 'Allo?) and takes them back to meet her husband (Sam Buttery), a bumbling military type.
The adaptation is very skilfully done, but there is a lot more to this production than the script. There are songs throughout in various styles, adapted into a unified score by Benji Bower and Barnaby Race and performed by a slick ensemble who may be dancing, playing instruments, singing and playing distinct physical characters, often at the same time. Actors are often flown (aerial director Gwen Hales) to effectively use the full three dimensions of the stage, but this is never overdone; the same can be said about the illusions from magic supervisor Chris Fisher.
There are also hints from the Professor that the differences in time between England and Narnia are related to quantum theory; the fact that he has a cat called Schrödinger is another clue that he knows more about the world beyond the wardrobe than he is letting on. The cat is one of the puppets designed by Max Humphries and directed by Toby Olié that help to build this world, the most impressive—as it should be—being the lion, Aslan, represented by both a half-body puppet the size of a horse and a commanding Chris Jared in a fur coat beside it speaking the words.
This is a kind of 'total' theatre that feels like it has grown from an ensemble and for which every element has to be right for it to work, and all of it—including Rae Smith's set and costumes redesigned by Tom Paris for the tour, Jack Knowles's lighting design, Gareth Tucker and Ian Dickinson's sound design, Shannelle 'Tali' Fergus's huge choreographed routines and more—comes together beautifully.
Note that major road works have closed off one entrance to Salford Quays and the other is closed off at certain times, plus The Lowry has now adopted the most extensive (and aggressive) bag and body searches I've yet seen for a theatre, so allow extra time for the possible delays these may cause.
However, this is the best production I've seen in Manchester this festive season, so it's well worth the effort. It's a spectacular demonstration of what live theatre can be to welcome back anyone who hasn't set foot inside one for a long time.
Reviewer: David Chadderton