The Little Big Things
Music by Nick Butcher, lyrics by Nick Butcher and Tom Ling, book by Joe White, based on the memoir by Henry Fraser
Michael Harrison and Nica Burns
@sohoplace
–

Listing details and ticket info...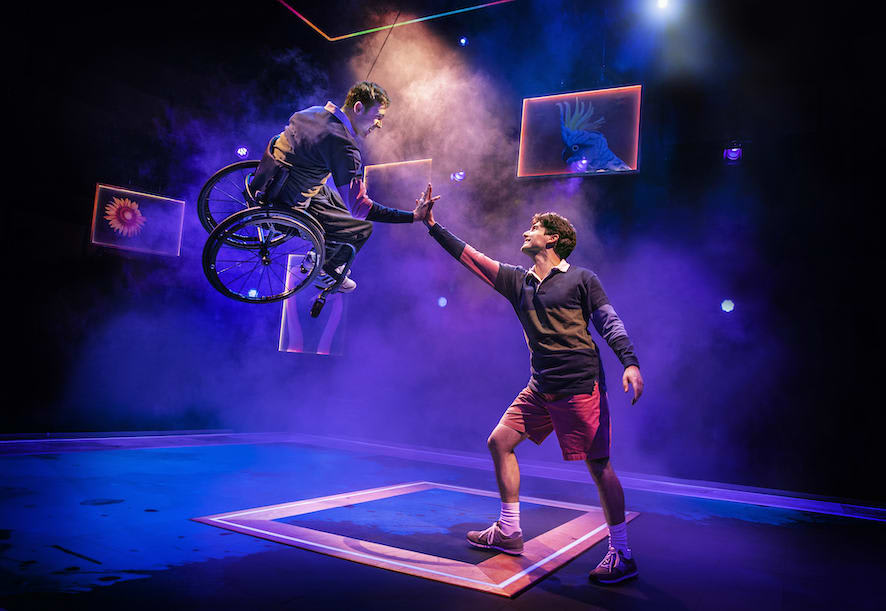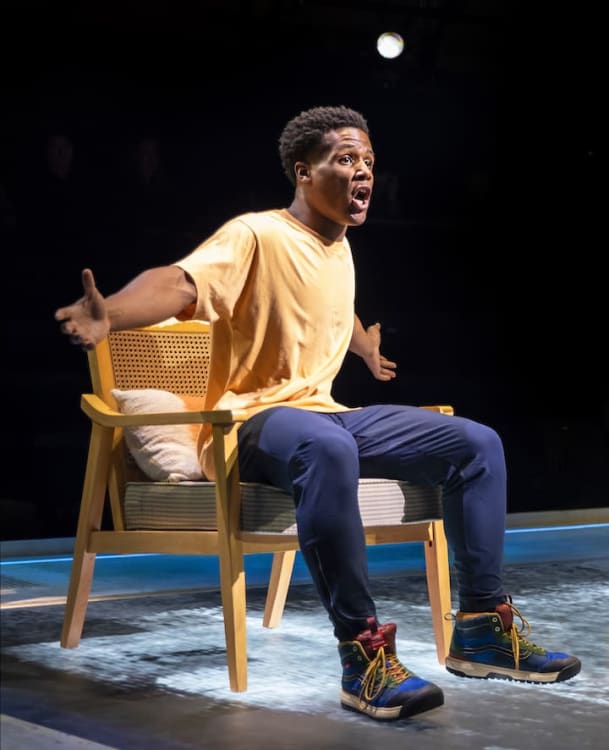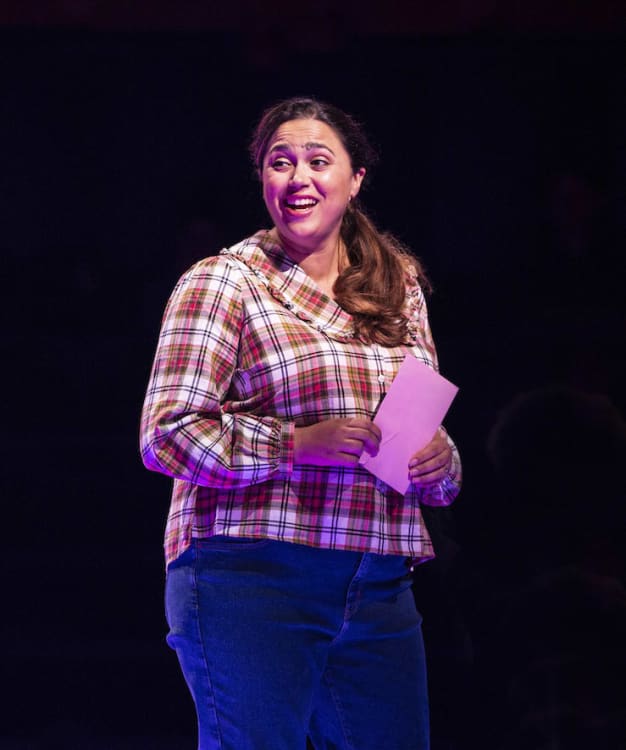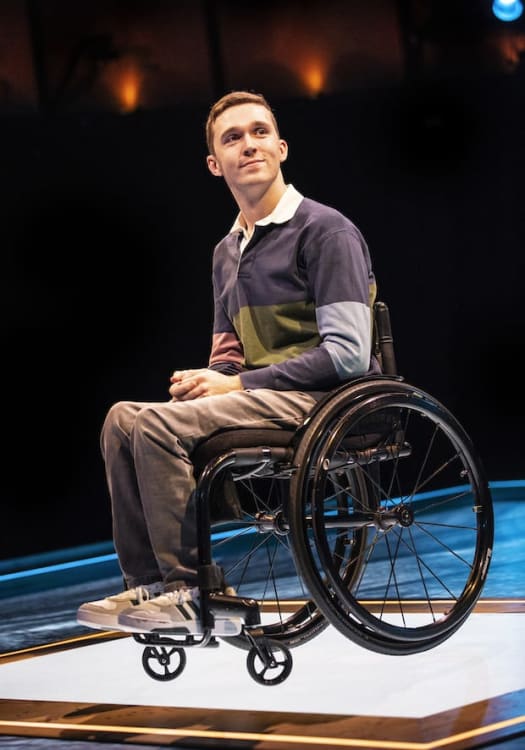 In 2009, when he was 17, Henry Fraser, on holiday in Portugal, dived into the sea with life-changing results. He hit his head on the seabed and from rising rugby star became a young man paralysed from the shoulders down. He now had to face a totally changed life. It is a story of determination and resilience on the part of Henry, his family and his doctors, but not the easiest subject to turn into a feel-good musical, but that is what The Litte Big Things, based on Henry's memoir of the same name, proves to be.
It presents us with two Henry Frasers in identical polo shiirts: the 17-year-old off before his catastrophic accident and the paralysed man in a wheelchair. Their interaction allows us to share what is going on in his mind as he comes to terms with his situation, and we follow his progress to becoming an artist, an author and a public speaker. Both Jonny Amies as able-bodied Henry and Ed Larkin, confined to his wheelchair, turn in strong performances, reflecting different sides of his character.
Though Henry acquired new skills and adaptations far faster than most patients, it was still a slow and arduous process, but the emphasis here is on the positive and it speeded along by a captivating performance from Amy Tigg as his physiotherapist Agnes who is also a wheelchair user and gets some of the liveliest numbers with lyrics that declare, "Shit happens".
The songs aren't likely to make the top ten, but most have a pop-like vitality. Linzi Hateley as Henry's mother Fran touchingly looks back on her boy's earlier life in "One to Seventeen", and in "Miles and Miles", Alasdair Harvey as father Andrew sings of the joy of the family together and of his passion for sailing.
Family coming together is a key part of the show with brothers Will (Cleve September), Tom (James Chatterton) and Dom (Jordan Benjamin) joshing together and frequently joined by the rest of the cast in bopping about like a boy band, and there's one lively, surreal sequence when Henry's drugged brain makes Malinda Parris's Dr Graham turn into an exotic and explosive diva.
Colin Richmond's deceptively simple set design reflects Henry's artwork with his pictures sometimes part of it and great washes of colour spreading across the stage by means of Luke Halls's video and Howard Hudson's lighting. The in-the-round staging and the actors' rapport with the audience make it feel immersive.
Director Luke Sheppard directs The Little Big Things as an ensemble work full of strong characterisations, and it wins its audience over with its energy and a compassion that never becomes mawkish. Nica Burns has notched up another success for her new theatre.
Reviewer: Howard Loxton